Last updated on .
Hits: 530
Van Gogh in Saint Remy de Provence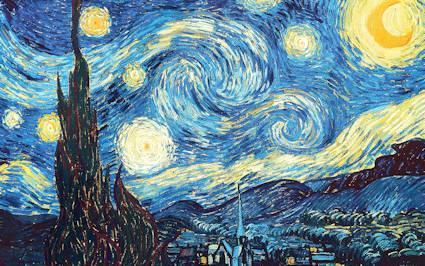 Van Gogh spent time in two places in the South of France: St Remy de Provence and Arles. In 1889, following the infamous incident where he cut off part of his ear, he was brought to the asylum in St Remy by a priest and his doctor and here he stayed for 12 months.
Van Gogh had come to the South of France from Paris for health reasons (he was a heavy drinker and smoke) and to establish an artists collective to produce artwork which could then be sold in Paris by his brother, Theo van Gogh. The 2 years van Gogh spent in the South of France, resulted in him producing over 350 paintings, including most of his masterpieces. For most of this time he lived in abject poverty and was wracked by convulsions, epileptic fits, deep depression and hallucinations.
Van Gogh in Saint Remy de Provence
Vincent Van Gogh initially stayed in Arles, South France, for 15 months from February 1888. Following the infamous ear-cutting incident, he was brought voluntarily to the monastery in St Remy (which also doubled as an asylum) by his priest and his doctor. At the St Paul de Mausole asylum, van Gogh was mainly confined to his room, but he did have use of a small studio and he was allowed out into the gardens of the asylum on supervised visits. During this time, due to his restricted access to landscapes, he focused his art on still life flowers (lilacs and irises) as well as his series of paintings depicting cypress trees and olive trees. In May 1890, with his health deteriorating to the care of Dr Paul Gachet in Auvers-sur-Oise, near Paris.
Van Gogh St Remy paintings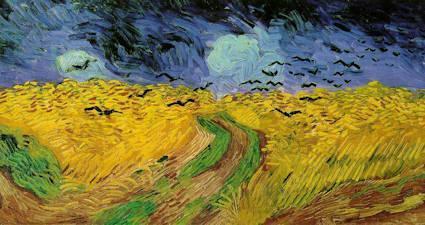 Despite suffering from debilitating mental health issues, Van Gogh still managed to continue working during his stay in the asylum in St Remy de Provence. He managed to paint a staggering 140 paintings during his 12 months in Saint Remy de Provence. During his St Remy period he painted Irises, which was sold 100 years later for $54m. Other paintings from this period also included The Wheat Field, Starry Night, The Round of Prisoners and Two Peasant Women Digging in a Snow-Covered Field at Sunset.
It is quite haunting to read some of the letters that Van Gogh wrote to his brother Theo from the asylum in St Remy.
" . . . the landscape of St-Rémy is very beautiful, and little by little I'm probably going to make trips into it. But staying here as I am, the doctor has naturally been in a better position to see what was wrong, and will, I dare hope, be more reassured that he can let me paint . . . ".
He doesn't come across as a mad man, but as a deeply troubled soul. It is especially sad considering scientists now believe that part of the cause for his health issues, was due to the excessive levels of lead he mixed into his oil paints.
St Paul de Mausole Asylum St Remy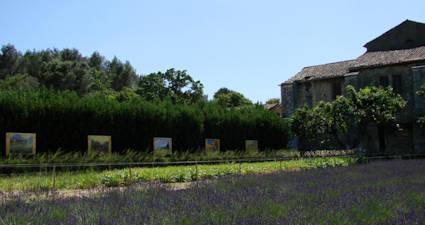 Today, you can join a guided tour of the St Paul de Mausole Asylum in St Remy de Provence, to see where van Gogh stayed and to explore the gardens which featured heavily in his paintings. Images of the famous paintings van Gogh produced during his period in Saint Remy are displayed in the gardens and it is uncanny how the scenery has hardly changed.
The Saint Paul de Mausole Monastery is located on the southern edge of St Remy at Avenue Dr Edgar Leroy, 13210 Saint-Rémy-de-Provence.