Last updated on .
Hits: 933
Family beach holidays in France 2023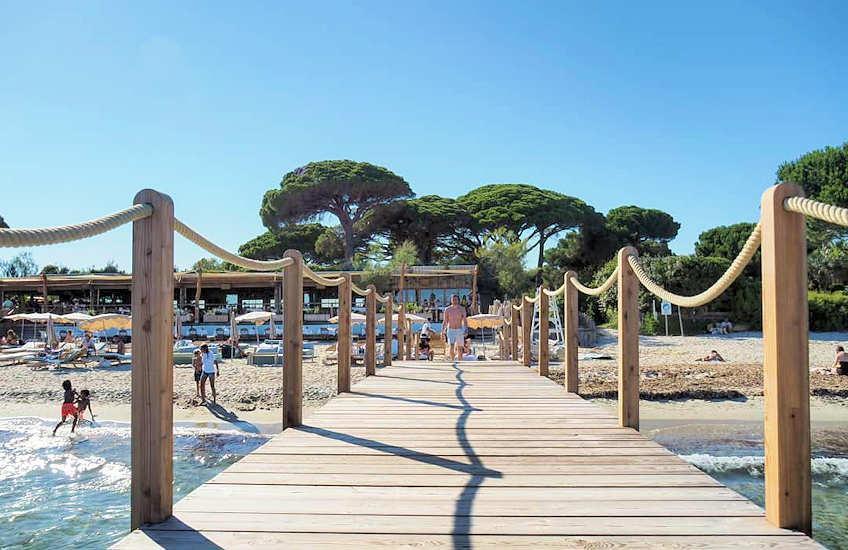 This collection of 11 beach apartments and villas in Southern France are all offering great deals on summer 2023 bookings. If you are searching for family beach holidays in France during summer 2023, then let Go Languedoc help you search for the perfect beach house or holiday apartment beside the beach. We have identified a number of excellent French beach holidays properties that are perfect for families. With many of our owners holding their rental prices at 2023 levels and with plenty of new low cost flights opening up from the UK & Ireland (Manchester to Beziers and Cork airport to Carcassonne - both with Ryanair) now is the perfect time to book your beach holidays to South of France in 2023.
South France beach holidays 2023
We have lived in South France for over 12 years and we have 3 boys of own, so we have spent a lot of time finding good beaches to take them to. My list of the best beaches in South France would include the following 5 beaches:
Collioure beaches near Perpignan - Collioure has 3 beaches. The beaches themselves are quite small and often packed with sunbathers, but it is the backdrop which really makes these beaches special. You have the Pyrenees mountains behind the town of Collioure and the castle and Church are beautiful sites (see Collioure beaches for more info)
Argeles sur Mer beaches near Perpignan - Argeles has a large flat beach with plenty of space. From the beach you have a lovely view of the Pyrenees mountains and there are plenty of shops, bars and restaurants at the back of the beach
L'Espiguette beach Montpellier - this is a big wild beach close to Montpellier. You get some big rollers coming in off the Mediterranean and there is an excellent beach bar. This is definitely the pick of the beaches near Montpellier and parking is never an issue because there is a huge public car park next to the beach. L'Espiguette beach is located close to Le Grau du Roi, East of Montpellier.
Tahiti Plage beach St Tropez - this beach brings back such fond memories for our family. I remember seeing all the yachts drop anchor off the beach and all these celebrities being brought into the beach on jet skis. There was even a helicopter which landed at the back of the beach and Johnny Depp walked out past us. The sea at Tahiti beach is very shallow and safe for children. I would say that this is the best of the St Tropez beaches to visit.
Calanques beach Cassis - the beach itself is pretty non-descript, but the view is to die for. The sea is this amazing turquoise colour and you have these high cliffs on either side of the inlet which stretch out to the sea (see Cassis beach France for more information)

Below we have picked out the best properties for beach holidays in South France on Go Languedoc. In particular, we have highlighted those villas near the beach that come wifi and UK TV - all popular requirements from our customers. At Go Languedoc, we personally visit all of the advertised properties to check that the details are as accurate as possible. We also have a good understanding of the local area and attractions. If you have any particular requirements, then please send us an email Beach holidays South of France 2023 telling us what you are looking for. We will then compile you a list of options for you to consider, based on our first hand knowledge of the villas and the areas.
Beach holidays in France 2023
This selection of coastal properties in Southern France are all offering cheap holiday deals for 2023. All the properties are convenient for a family beach holiday in France. These holiday rentals are usually the very first properties which get booked out for the summer:
Sunny apartment near the beach in France with pool sleeps 4 (Ref: 375)
This sunny apartment near the beach in South France benefits from air conditioning, a private terrace, Wifi internet and shared use of the swimming pool (with the owners). The apartment is located on the ground floor of a modern villa and is walking distance to the central harbour in Marseillan, where you will find a good range of bars, restaurants and shops.
Marseillan is a coastal town located on the shores of the Etang du Thau, a salt water lake separated from the Mediterranean sea by a thin strip of golden beach. The apartment is just 3 kms from the beach at Marseillan Plage, which can be reached along a cycle path that runs alongside the lake.
Available to rent for €950 per week (July and August 2023)
Marseillan Plage beach house South France sleeps 8 (Ref: 1453)
€1950 per week July-Aug 2023 • 4 bedrooms • Air con • Private garden
This spacious holiday house is located right next to the beach at Marseillan Plage, South France. The house is just a few hundred metres from one of the best beaches along the Languedoc coast, with plenty of bars and restaurants to choose from. This Marseillan Plage beach house comes with air conditioning, WiFi, 4 bedrooms, a modern kitchen, a spacious living room and a large garden with covered terrace.
The holiday home is ideally set up for families travelling with young children.
Available to rent for €1950 per week (July and August 2023)
Meze apartment to rent South of France, sleeps 4 (Ref: 1480)
This harbourside apartment to rent in Meze, South of France, provides very relaxing accommodation for up to 4 people. This lovely apartment comes with 2 bedrooms, Wifi, Satellite TV and a large balcony overlooking the boats in the harbour.
Meze is a coastal town located on a salt-water lake, which is separated from the Mediterranean sea by a thin strip of beach. Meze has plenty of excellent seafood restaurants, shops, as well as its own beach. This apartment in South of France is available for summer holiday rentals, as well as winter holidays.
Available to rent for €1,050 per week (July and August 2023)
French Riviera apartment rentals property in Villefranche-sur-Mer sleeps 2 (Ref: 1059)
Villa le Studio is a beautiful French Riviera apartment rentals property with a terrace and breathtaking sea view over the whole bay of Villefranche Sur Mer. Nice and Monte Carlo are both ten minutes away and Italy a mere forty minutes drive.
Villa Le Studio is situated in the heart of the old town of Villefranche Sur Mer. This French Riviera apartment rentals property has been stylishly renovated with large windows that look out on the most sensational views of the whole bay. This apartment comes with 1 bedroom and 1 mezzanine floor and can accommodate up to 4 people.
Available to rent for €1,215 per week (July and August 2023)
Cheap beach apartment Cap d'agde (Ref 493)
This Beach apartment in Cap d'Agde, South France, provides comfortable holiday accommodation for 4 people in two bedroomse. This beach apartment is situated near the Centre Port area on a secure residence with private parking space. It is close to the beach and has a private terrace, perfect for dining 'al fresco' and relaxing. This beach apartment is within walking distance of all the restaurants, bars, shops and entertainments for all ages.
Available to rent for €630 per week (July and August 2023)
Sea view apartment rentals Menton, France (Ref: 1669)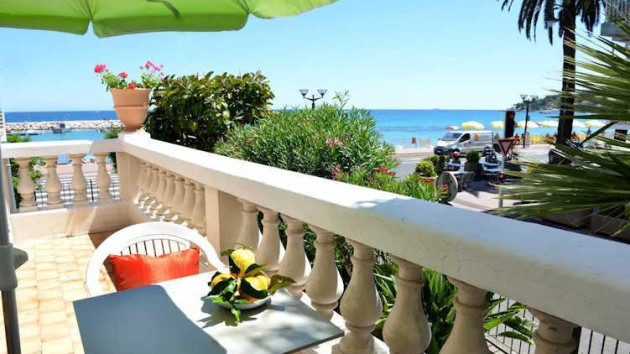 A beautiful 1 bed sea view apartment rental in Menton, France, located on the Promenade du Soleil. This spacious apartment overlooks the beach in the picturesque French Riviera resort of Menton. There is no need to rent a car whilst you stay at this apartment. You can catch a bus or train straight from Nice airport to Menton (there is a train station and bus stop near the apartment building). With the beach just a few metres away and the town a 5 minute walk, this apartment rental is very convenient.
Available to rent for €650 per week (July and August 2023)
Grau d'Agde South of France beach house rentals, sleeps 4 (Ref: 1463)
€1850 per week during summer 2023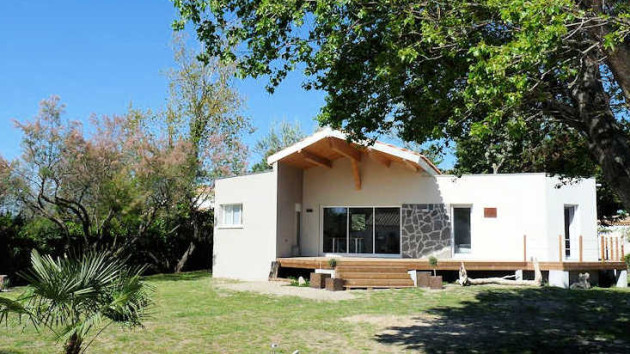 This stunning South of France beach house rental is located just a stone's throw from the sandy beach in the popular resort of Grau d'Agde. Grau d'Agde is a charming French beach town, located just along the coast from Cap d'Agde. Grau d'Agde is much quieter than it's neighbour and is very popular with families. This French beach house rental is located on a large 1000m2 plot of land and comes with 3 bedrooms. The inside of the beach house is immaculate and there is a lovely sunny terrace at the front of the property. The house provides an excellent base for a beach holiday in South France.
Available to rent for €1850 per week (July and August 2023)
Luxury apartments for South France beach holidays sleeps 4 (Ref: 710)
These luxury apartments for South of France beach holidays are located in the coastal town of Marseillan in the Languedoc Roussillon area. The apartments enjoy a wonderful view over the Etang de Thau (local lagoon) out towards the sea and over to the port town of Sete in the distance. The apartments sleep 4 people comfortably in 2 bedrooms and provide the perfect getaway for a couple or a small family. These luxury apartments have been converted from an ancient wine store and each has a balcony or terrace. All the apartments are air-conditioned in the summer and heating in the cooler months. These luxury apartments in South France are located at the entrance to the lovely harbour of Marseillan. You can easily walk to the many cafes, restaurants, beaches and the shops within a couple of minutes.
Available to rent for €1750 per week (July and August 2023)
Marseillan, family holiday rental South of France ~ Ref: 1231
€2000 per week July-Aug 2023 • 4 bedrooms • Private pool
This holiday rental in the South of France is located close to Marseillan Plage. It is currently offering 10% off July holiday weeks. The holiday rental has a private swimming pool, 4 bedrooms, UK satellite TV and a garden. The holiday property is within walking distance of the centre of Marseillan. Ideally located for the beach (4km away) and the Marseillan port area (a 5 minute walk) with all its restaurants and shops.
Current availability: good availability for July 2023 and early August 2023
Gites France with pool, Medeloc sleep 3 ~ Ref: 337
€1150 per week summer 2023 bookings!!
These holiday gites France come with a large pool and are just a short drive to the glorious beaches at Argeles-sur-Mer. The gites benefit from a reduced price of remaining summer 2023 bookings to just €1150 per week. The gites are situated at Argelès sur Mer, between the foothills of the Pyrenees and the Mediterranean sea.
There are 4 independent gites, fully and comfortably equipped for family holidays in the South of France. Each gite has it's own private terrace, either with sea views, or views towards the surrounding mountains. These French gites come with a large private garden and woodland beyond, a heated swimming pool, children's play area, picnic area, boules pitch, as well as horse riding school on site. These holiday gites, are situated in the middle of the countryside, yet are only 2kms from the traditional market village of Argeles sur Mer, and 5kms from the beaches and port. The perfect setting for family holidays in South of France.
Portiragnes apartment for French beach holidays 2023 ~ Ref: 1736
This recently refurbished beach apartment near the popular South of France resort of Portiragnes Plage is furnished and equipped to an exceptionally high standard. The property is located close to the coast at Portiragnes. This quite and peaceful 1 bedroom property enjoys stunning views over the vineyards towards the sea. The beaches at Portiragnes Plage are just 2km away, Beziers airport is just 5 mins drive and the metropolitan city of Beziers is 10 mins away. If you tire of the beach, the medieval village of Portiragnes is just a short cycle ride away and here you can enjoy the local market, shops restaurants and the Canal du Midi.
This holiday property at Portiragnes is laid out all on one level. There is a spacious living room that contains the lounge, dining area and kitchen. The living room comes with air conditioning and is very light and airy. The lounge features a comfortable sofa (which also folds out to form a double sofa bed. There is a flat screen TV and through the internet you can access international TV channels and Netflix.
Beach holidays in France 2023 . . . Where to next ?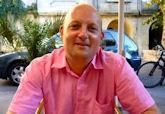 I hope that this article has provided you with some good ideas about the best beaches to visit during your holidays in South of France. We live in the South of France all year around and we absolutely love being here. We are always out and about visiting new villas and researching tourism articles about the South of France. We have a great collection of articles with more ideas about things to do and places to go in the South of France, including:
Go Languedoc provides holiday accommodation, long term rentals and tourism information about the South of France - covering Cote d'Azur, Provence and the Languedoc. If you would like some more detailed information or if you have any questions about finding accommodation for your visit, then just drop us a quick message and we will come straight back to you. Contact Iain by Email or by phone +33 6 95 00 28 44