Last updated on .
Hits: 464
Serignan art museum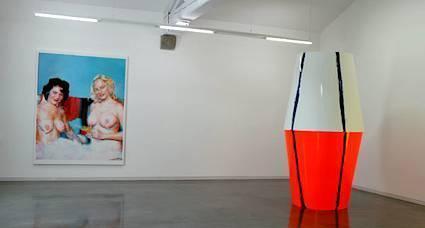 The little Languedoc coastal town of Serignan, just south of Beziers, is home to not only a modern art gallery, but also a popular contemporary theatre. In the centre of Serignan, a small hard working old Languedoc wine town, you will find a modern art gallery housed in a disused wine warehouse. Serignan is probably more famous for the resort of Serignan Plage 5km down the road. Serignan Plage itself is a very nice beach and is very popular with campers (there are around 4-5 campsites here, including a naturist campsite). The influx of holiday-makers really adds to the atmosphere of Serignan town during the summer, as the bars and restaurants swell to accommodate their number.
Serignan modern art museum, Languedoc
Opened in 2006, the building design is very bold and allows plenty of natural light to flood into the gallery. Serignan art museum has quite a good permanent art collection, with works on show from Daniel Buren and Vincent Bioules. There are also frequent visiting exhibitions. Musee de Serignan is located on a small roundabout as you enter Serignan (after crossing over the Canal du Midi). This modern art museum in Languedoc is open every day except Monday's (1pm to 6pm). The entrance price is around €5.
La Cigaliere theatre, Serignan, Languedoc
Serignan has become a bit of cultural centre. Also located in the town is a great looking contemporary theatre. The theatre which can house between 500 and 1,000 people, was completed in 2002 and is know as La Cigaliere. The theatre puts on quite a packed programme of events covering everything from contemporary theatre, dance, opera and popular (mainly French) musical acts.