Last updated on .
Hits: 774
Things to do in Languedoc region: Musee Rigaud art museum in Perpignan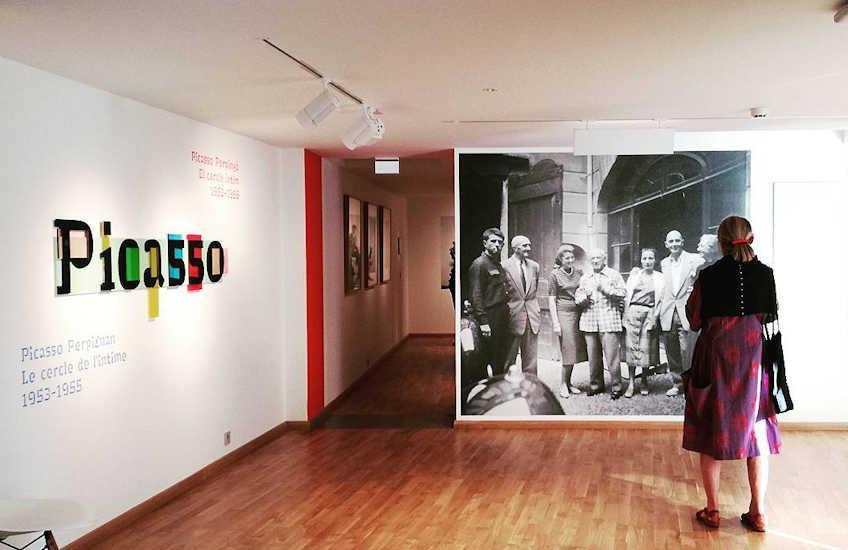 One of the most interesting Art Museums in Southern France is Musee Riguad in Perpignan. This old 17th century Palace, was originally the workshop of the artist Hyacinthe Rigaud, a favourite of the court of Louis XIV. But it later served as a studio for a range of famous artists such as Picasso, Dufy, Maillol and Cocteau.
Musee Hyacinthe Rigaud Perpignan
Hyacinthe Rigaud was a famous Catalan portrait painter who frequented the courts of King Louis XIV and King Louis XV . He was born in 1659 in Perpignan and was later ennobled by the city in recognition of his fame within France.
The first fine art museum in Perpignan was founded in 1833 and was originally housed in the Old University of Perpignan. The museum was later named after the famous Perpignan painter. In 1979, the museum was moved to a beautiful old mansion house in Perpignan (Hôtel de Lazerme) and it was later enlarged in 2017, following a multi-million euros refit.
The Museum regularly receives over 70,000 visitors per year, making it one of Perpignan's most visited site.
Today, Musee Hyacinthe Rigaud houses a number of important artworks from Pablo Picasso, Raoul Dufy and the local sculptor, Aristide Maillol (who was born in the nearby coastal town of Banyuls-sur-Mer.
As well as featuring a number of prominent modern artists, the museum also highlights the work of several Baroque and Gothic artists. It also houses an important collection of artwork from Catalan artists, who were exiled during the Spanish Civil War.
The Museum also hosts many temporary exhibitions, featuring collections of works by Picasso, Salvidor Dali and Paul Gauguin.
Perpignan train station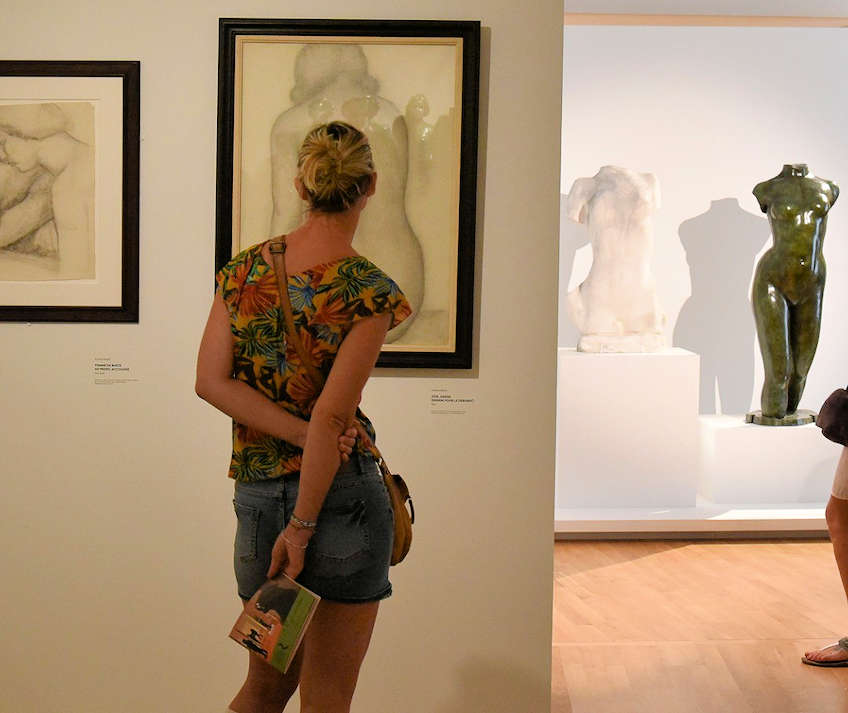 If you are visiting Perpignan, in addition to Musee Rigaud, you can also visit a rather unexpected cultural site. Perpignan train station itself is a relatively plain old building, but it has been adorned on top with a statue of Salavador Dali who immortalised it in a couple of his paintings and who once remarked that it was the "centre of the world". Dali was born in Figures in Northern Spain and regularly visited Perpignan during his life. He claimed to have seen a vision of the constellation of the universe whilst he was waiting for a train in Perpignan and he celebrated this apparition in his painting Le mystique de la Gare de Perpignan. Indeed there was once an old milestone erected that simply read "Centre du Monde 0.0km".
Dali indeed decorated part of Perpignan train station during refurbishment work.
Perpignan town centre
I really like Perpignan. It has a real Spanish feel to it and the old narrow streets towards the Palais des Rois de Majorque are a real pleasure to walk around. The centre of Perpignan is surprisingly small, but you can easily spend a very pleasant day here wandering around the narrow streets of the old town. Perpignan has a couple of buildings worth searching out. The Majorcan Palace is well-worth a visit and the Castillet, the former fortified gate to Perpignan, is a striking looking building. Around the Castillet you will find a good range of pavement cafes to grab some lunch.
Perpignan is also a great town to shop in and it is quite pleasant to look at, especially along the grassy esplanades of the river that runs through it. In recent years, the traditional indoor market in Perpignan, Les Halles Vauban, has been transformed into a trendy place for food and drinks. There are sill the tradition market stalls, but these now mingle with wine bars and pop up tapas bars.
Perpignan itself is a good base from which to explore the rest of Roussillon. Either by car or train you can reach Ceret, Thuir, Ille-sur-Tet, or the coast at Collioure and Argeles-sur-Mer. The outskirts of Perpignan are pretty scruffy. But all in all Perpignan is a good town and worth a visit. For more information on Perpignan see our article Perpignan.
Musee Rigaud is located on 21 Rue Mailly, 66000 Perpignan, right in the centre of the town. The museum is open from 11.00 am to 17.30 pm everyday except Monday. For more information, you can visit the website Musee Rigaud or call the Museum directly on +33 04 68 66 19 83.
Where to next . . . ?
Contact Iain by Email if you have any particular questions you would like to ask about visiting the South of France. If you liked the article then please share it with others using the Twitter and Facebook buttons below. I wish you a wonderful stay in the South of France.