Last updated on .
Hits: 750
Things to do in Montpellier France: Musee Fabre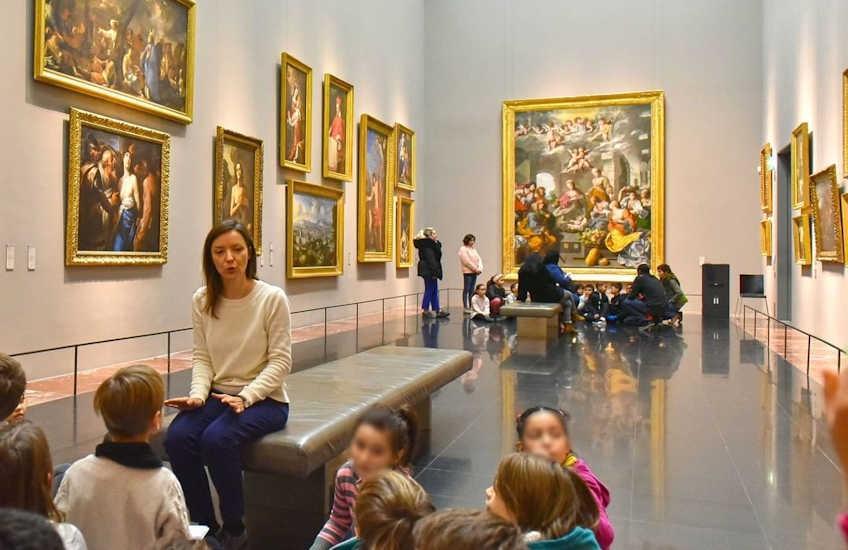 Montpellier's famed Modern Art Museum, Musee Fabre, has just completed a Euros 62m facelift. The museum has added a new wing and constructed a new walkway up to Musee Fabre, designed by Daniel Buren. There is also a new facade to Musee Fabre's good quality restaurant ("Insense"). If you are looking for things to do in Montpellier, France, then a visit to this excellent art museum is well worth the entry price
One of the major improvements to Musee Fabre is that all the works are now beautifully lit. The lighting ensures that all the works in Musee Fabre are shown off to their full potential. The downstairs galleries of Musee Fabre are less spacious than the upper galleries, but the art work is shown off to good effect in glass cabinets.
The new wing to Musee Fabre is bright and spacious and contains important works including the Soulages collection and several French contemporaries.
Montpellier Modern Art Museum: Musee Fabre
Musee Fabre also hosts a number of important paintings from the 19th and 20th century, including a number of Fauvist works. The artists featured include Frederic Bazille (Vue de village, Aigues-Mortes, La Toilette, Atelier de la rue Furstenberg); Francois-Leon Benouville (The Wrath of Achilles); Gustave Courbet (The Bathers or Les Baigneuses); Eugene Delacroix (Fantasia, Algerian women in their room); Raoul Dufy; Jean Hugo; Albert Marquet and Pierre Soulages. Further details about the works on show at Musee fabre can be obtained from the Musee Fabre website.
The key highlights to of the revamped montpellier Modern Art Museum are:
"Girl waiting in the Water", a bronze sculpture by Maillol
Marquet's beautiful grey paintings of "Paris in the Snow"
Courbet's landscapes - a painter who greatly influenced van Gogh
A colour wash drawing by H Robert, the acknowledge master of French water colour
A bright and colourful self-portrait by Maurice Denis
Whilst Montpellier's Modern Art Museum may not be the iconic structure that Bilbao's Guggenheim is, Musee Fabre is nonetheless worth an excursion. Other ideas of things to do in whilst you are in Montpellier can be obtained from our article Things to do in Montpellier France .