Last updated on .
Hits: 2568
South France places to visit: Musee de l'Arles Antique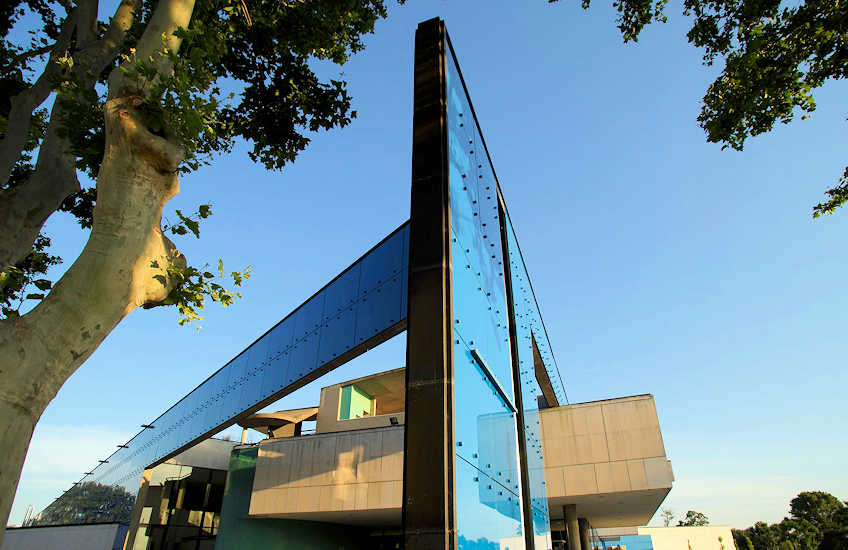 I reckon that Musee de l'Arles Antique, Arles' archeological museum, is one of the best modern buildings I have seen. It was designed by Henri Ciriani and looks brilliant. It is a shame the inside exhibitions are not quite up to the standard of the building, but I am sure that will change. The museum features a range of artefacts from the Roman period, including a scale model of the original Roman town of Arles and a bust of Julius Caesar dating back to 50BC. A recent addition is the new exhibit of a long Roman barge found recently in the Rhone river close to Arles.
France places to visit: Arles' Archeology museum
The Musée de l'Arles Antiques, situated in Arles opposite the remains of the Roman Circus, was opened in 1995. The wonderfully modern triangular building, designed by Henri Ciriani is a truly stunning piece of architecture and worthy of a visit on its own. The Musee de l'Arles Antiques presents collections of artefacts and important archeological discoveries from around Arles and across Provence. A unit of Arles' archeology museum also undertakes important restoration work and in particular has drawn academic praise for its work on restoring Roman mosaics.
Exhibitions at Musée de l'Arles Antiques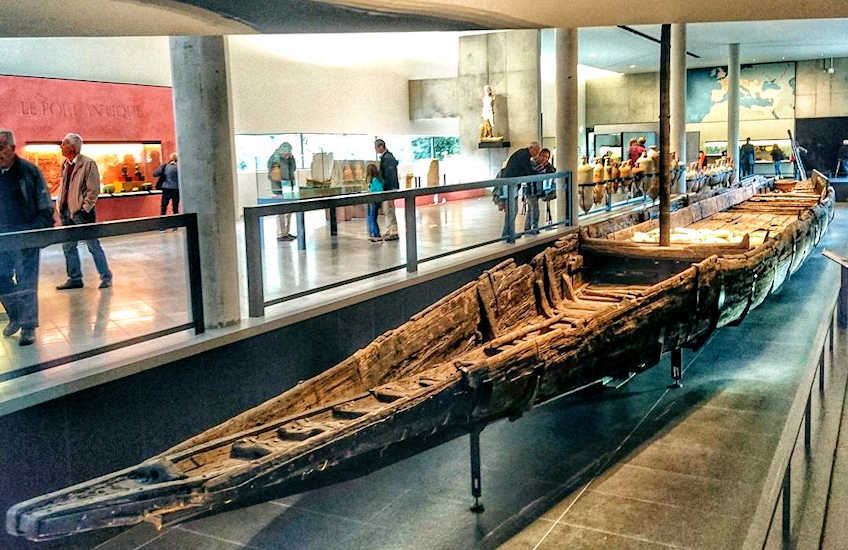 The exhibitions in the Musée de l'Arles Antiques can be visited in two different ways:
Following a chronological order, running from Prehistory, 2500 B.C. (the entrance) to the end of 6th century (situated at the exit); or
Thematically, by visiting the exhibitions on daily life, trade, the economy, and jewellry/adornments).

Important exhibitions include:
The pre-historic Arles rock tombs
Founding of a Greek economic trade office in Arles at the beginning of the 6th century B.C.
Founding of the Arles Roman colony in 46 BC
Construction of the Forum and Theatre from 12 BC to 10 AD
Construction of the amphitheatre in 90 AD
Construction of the Circus in 150 AD
Fall of the Western Roman Empire in the 4th Century

Opening times
Musee de l'Arles Antiques is open from April 1st to October 31st: every day from 9 a.m. to 7 p.m.; and from November 2nd to March 31st: every day from 10 a.m. to 5 p.m. Musée de l'Arles Antiques is closed on: January 1st, May 1st, November 1st and December 25th
Admission prices to Permanent exhibitions
Full price: 5,5 Euros - Reduced price: 4 Euros
No charge for the general public on the first Sunday of each month
No charge for children under 18.
For more information on the Museum and its current exhibitions, please visit Musee de l'Arles Antique website.