Last updated on .
Hits: 1054
Markets in Languedoc: Saint-Chinian market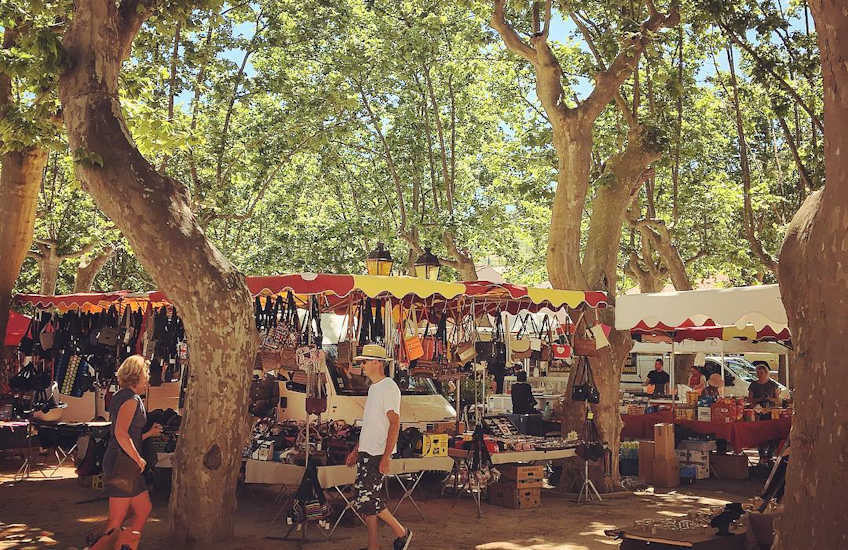 Although the small town of Saint-Chinian doesn't fully live up to the lovely approach through the vineyards and surrounding hills, its fame as a wine producer and local market make it worth the trip nonetheless.
Saint-Chinian was founded by monks in 825 AD who built a monastery here. They then went on to plant vineyards that saw the start of the prosperous local economy.
Today, wine continues to be the main industry in St Chinian. Saint Chinian Red wine is the usual tipple, but there is also a very good local rose, especially the one produced in the nearby village of Roquebrun.
Saint Chinian market
Every Thursday and Sunday, Saint-Chinian holds one of the best markets in the area. St Chinian market is mainly food, but also find sellers of clothes, fabrics, books, plants, as well as lots of local producers.
The market takes place in the main square of Saint-Chinian. On one of the corners of the square you will see a great wine shop selling all the Saint-Chinian wines. Make sure you call in and leave with a car full of great Saint-Chinian wine, some of the best to be found in Languedoc (for more information see Best Languedoc Wines).