Last updated on .
Hits: 1629
Best French markets: Narbonne market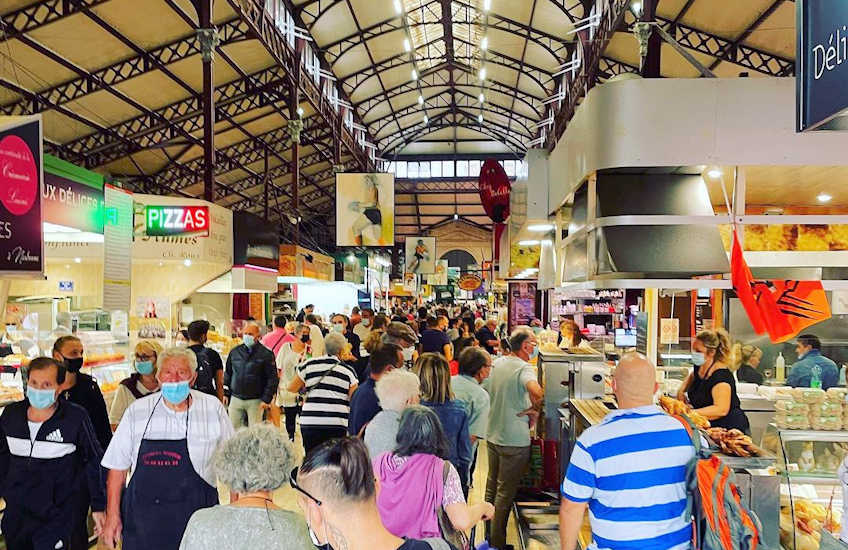 When everything else in Languedoc is shut on a Sunday, visiting Narbonne market provides you with a burst of life. Spread around the centre of Narbonne on either side of the canal, Narbonne market mainly sells clothing, leather goods, shoes, etc. But that is not all. Next to the outdoor market in Narbonne, there is a wonderful old indoor food market.
Les Halles as it is known, is one of the best food halls in Languedoc. The food here is excellent, especially the cheese and pate. But it is the friendly atmosphere that you notice the most.
Also, you really get a sense that the locals from Narbonne buy all their fresh produce direct from the market rather than the supermarket. The fishmongers, butchers and cheese counters all do great business. You will also find plenty of stalls selling local wines, olives, tapenades, as well as cakes and patisseries.
The market first opened in 1897 and it has been in operation ever since. To mark the centenary of the market, the local town council arranged for Les Halles to undergo extensive renovations, spending over €1 million euros to bring it back to its former glories.
It is now a real centre-point for Narbonne and a place that friends will meet up for a drink and a bit to eat. There are around 70 storeholders inside Narbonne market and it is usually busy from 07.30am through to early afternoon.
I would certainly recommend that you visit the butcher's stall and adjoining restaurant/bar, Bebelle Boucherie. It is run by a former French international Rugby player who entertains the crowds by throwing cuts of meat around like he he is still in a rugby lineout. There is always a buzz around this place.
Best French markets: Narbonne market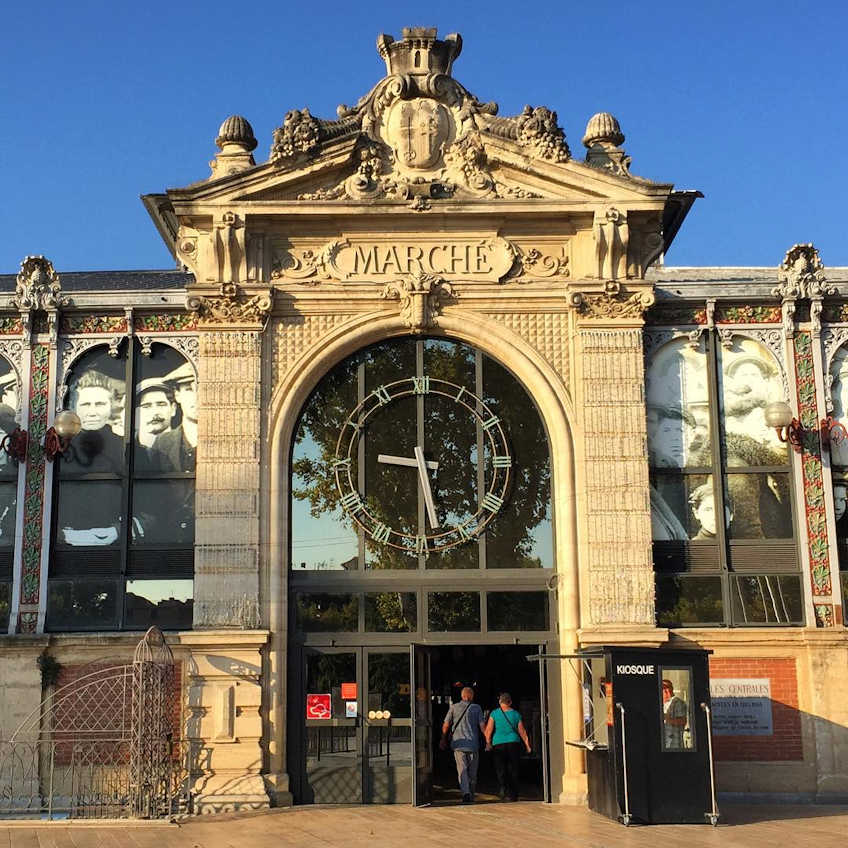 The indoor market in Narbonne is a great place to visit at all times of the year. I have a great story about the indoor market at Narbonne.
In the centre of the indoor market at Narbonne you will find 2 or 3 bars which also serve food. But the great bit is that you can go and buy what you want to eat from the nearby butchers or fishmongers and the bar owners will cook it for you. All they charge is a couple of euros and the price of the accompanying salad or chips. Getting fresh cuts of steak cooked up fresh whilst you enjoy a good glass of wine at the bar is just an amazing experience.
When our kids were younger we had a tradition that every Christmas Eve, we would drive down to Narbonne in the morning and go and take them the cinema and watch whatever was the Christmas film that year.
Well one year, I can't even remember what film it was, perhaps the The Polar Express, but it went on for hours. By the time we got to the indoor market in the centre of Narbonne, most of the stall holders were packing up and the bars were pretty packed. We managed to get a seat at one of the bars, but the bar man told me that he was shutting up in 20 mins. I asked him if he could cook us a meal and he said yes, but you better be quick. I then asked him where was the best place to buy meat and he pointed right behind us. Sure enough, there was a butcher's counter laid out with lots of sausages and cuts of meat. So I quickly ordered 5 sirloin steaks and gave them to the bar man.
About 10 minutes later, I saw the bar man come out of his little kitchen and he was shouting out "Cheval! Cheval!". Well we ignored him, then when nobody claimed it, he came over to us and said, "you gave me the horse meat?". I said no and he then said, "yes, you arrived late and you bought the meat from there".
Well, I then turned round and slowly looked up above the butcher's counter and there was this enormous Horses head sign. You couldn't miss the sign. If you were 500m away you would see the sign. But in the rush, we just focused on the counter.
The kids then started saying "is this steak?" and we, as good parents said "oh yes, it is really good steak, get stuck in . . . do want some ketchup?". I have to say though, it tasted great!
Where to next . . . ?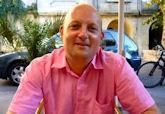 It is no surprise that Narbonne Market features in our selection of the Best Markets in Languedoc. For more information about what to do or see in Narbonne, please visit the Narbonne tourism website.
If you are interested in staying close to Narbonne, please see Go Languedoc's selection of Narbonne houses to rent
Check out the Best Languedoc festivals to visit during your stay in South France
Read our reviews on the Best South France Museums to visit during your stay
Contact Iain by Email if you have any particular questions you would like to ask about visiting the South of France. If you liked the article then please share it with others using the Twitter and Facebook buttons below. I wish you a wonderful stay in the South of France.