Last updated on .
Hits: 3841
French food markets: Clermont l Herault market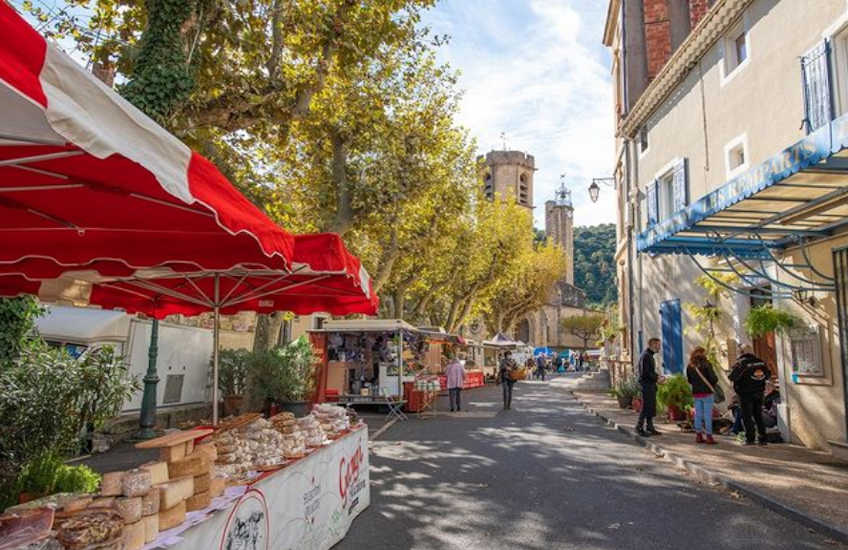 If you love food, then the Wednesday market in Clermont l'Herault is not to be missed. Here at the market you will find the best olive oil, honey and goat's cheese in Languedoc. For some reason Clermont l'Herault seems to be a centre for artisanale producers and many of them are featured in the market.
The market takes over the whole of the town and gest extremely busy in the Summer. Parking can be a bit of a nightmare, but try and head for the area around the station where there is a large free car park.
The olive oil co-operative in Clermont l Herault (on the left hand side of the main road through Clermont l'Herault) produces some outstanding olive oils and products made from olive oil extracts.
Clermont l'Herault Market
Clermont L'Herault itself is pleasant enough to walk around and nearby you have Lac Salagou, an enormous resevoir ringed with bright red rock. Lac Salagou is also a centre for watersports and is a popular walking route (see Lac Salagou website).
Go Languedoc has a selection of vacation homes to rent in Clermont l'Herault and the town is a convenient base for a holiday in Languedoc. Good beaches are 40 minutes away, Montpellier is 35 minutes drive, Pezenas and Lodeve are both 20 minutes away and Lac Salagou is on your doorstep (visit the Clermont l'Herault website for more details).
For more markets in Languedoc see our article Best Languedoc Markets