Last updated on .
Hits: 4808
Beziers Flower Market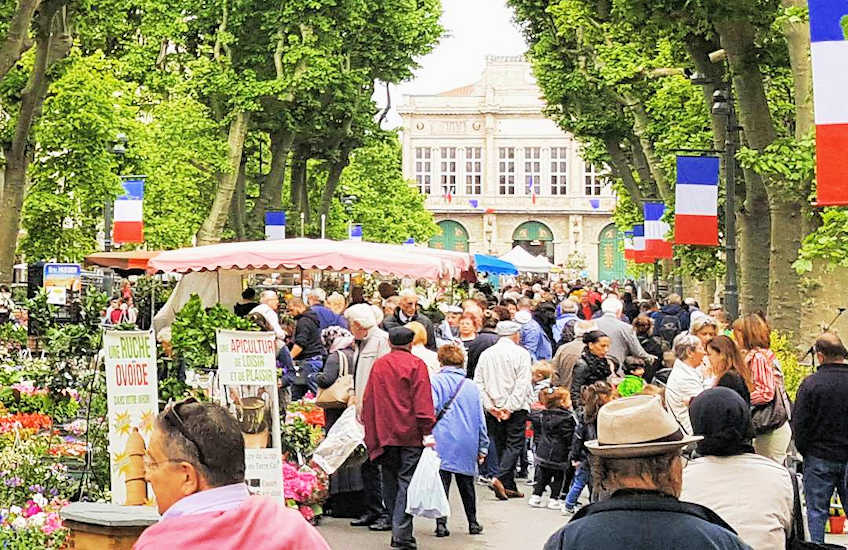 Beziers flower market in the allees Paul Riquet is held every Friday morning. The flower market is a real must and it is practically the only time I go into Beziers except for the Feria in August (see the Beziers Feria website for more details on the events for this popular festival or read our article Beziers Feria).
If you are in Beziers for the flower market stop in one of the cafes that line allees Paul Riquet and watch the market in full swing. The old town of Beziers is very pleasant to walk around, with lots of boutiques and small alleyways.
Also make sure that you visit the indoor food market close to the Cathedral. It has recently been refurbished and although it is not as good as the indoor markets in Narbonne and Nimes, it is still worth going to capture the real town-life of Beziers.
For other markets in Languedoc see our article Best Languedoc Markets.