Last updated on .
Hits: 668
Holidays in France with kids: Train Juane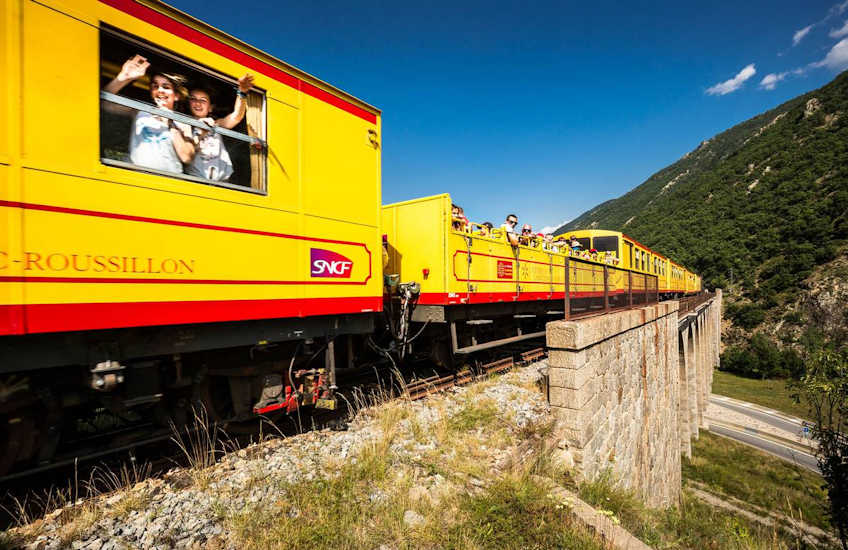 Train Juane [Photo courtesy of www.tourisme-canigou.com]Train Juane is a yellow train that snakes its way up the Pyrenees from Villefranche-de-Conflet and climbs up to the highest train station in France at Bolquere.
If you are planning your summer holidays in France with the kids and your are looking for some great days out, then taking the Train Juane should be near the top of your list. The views and scenery are magnificent and the kids will enjoy all the fresh air and sleep all the way home!
Holidays in France with kids: Train Juane
The 'Yellow Train' (or Ligne de Cerdagne to give it its official name) is a narrow gauge railway that was built around 1903. Along its 63 kilometer route it climbs up to 1,593 metres at Bolquère-Eyne, the highest railway station in France.
There are 19 tunnels and two bridges along the way. The best seats are to be had in the open carriages which give you a full uninterrupted view.
The Eastern Pyrenees really is a beautiful part of Southern France and I would heartily recommend that you take the train to see the views - as opposed to the back of the Caravan in front of your car.
Yellow Train Pyrenees France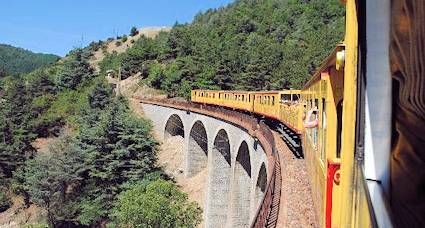 Route: The Petit Train Jaune runs between Villefrance-de-Conflent and Latour-de-Carol. Villefrance-de-Conflent is on the N116 from Perpignan (exit A9 autoroute at Perpignan Sud).
Fare: In 2010 the adult fare was €34 Euros return fare for the whole 63km route (Enquiries: 08 92 35 35 35). This is a bit pricey, but shorter routes are possible. Further details can be obtained from the website at: Train Juane.
Villefranche-de-Conflet
Villefranche-de-Conflet is a beautiful old fortified town. The pedestrianised grid-like streets are perfect for wandering about in the summer sun - offering excellent shade. There are one or two excellent restaurants here as well - together with the usual cafe-bars and pizza places. Also just outside the rampart walls you will find a small dinosaur museum in a cave. I am not entirely sure what it is like inside - I have not been inside - but I presume that it must contain some fossilized remains.
Where to next . . . ?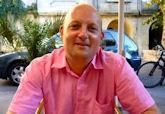 I hope that this article has provided you with some good ideas about how and where to entertain your children and grandchildren during your to visit to South France. We live in the South of France all year around and we absolutely love being here. We are always out and about visiting new villa rental properties and researching tourism articles about the South of France. We have a great collection of articles with more ideas about things to do and places to go in the South of France, including:
Go Languedoc provides holiday accommodation, long term rentals and tourism information about the South of France - covering Cote d'Azur, Provence and the Languedoc. If you would like some more detailed information or if you have any questions about finding accommodation for your visit, then just drop us a quick message and we will come straight back to you. I wish you a wonderful stay in the South of France. Contact Iain by Email or by phone +33 6 95 00 28 44.