Last updated on .
Hits: 708
Kids activities in France: Meze Dinosaur Museum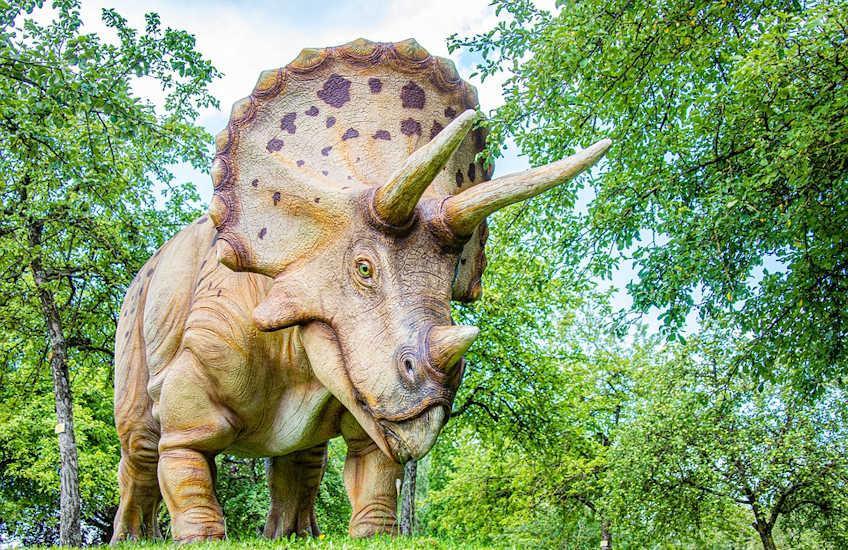 Not to be confused with 'DinoPark' located in Cap d'Agde, this Meze Dinosaur Museum is the largest museum in the South of France devoted entirely to dinosaurs. The park is well laid out and there is lots of information. The museum is located on the site of an important discovery of dinosaur eggs and fossils in the South of France. This is routinely voted one of the best kids activities in France when we do a straw poll of our young visitors.
Our 3 boys loved walking around and seeing all the real-scale reconstructed models located in among the tress and trying to find all the dinosaur eggs in the sand pit. There is a nice sheltered picnic area, a cafe bar, shop and outside cinema area.
Connected to the Dinosaur Museum there is another park area devoted entirely to the development of Man. Personally I found this very informative, but the kids had probably had enough by then. However, the collection of arrow heads and axes kept their interest for a bit. You can buy a dual ticket that covers both parks.
Kids activities in France: Meze Dinosaur Museum, France
The Dinosaur Park ranked highly with our crew. Even though when we went it was scorchingly hot, we still managed to grab some welcome shade as we walked around. Informative as well as entertaining
Opening hours: The Meze Dinosaur Museum, France, is open from April to October (14.00 to 18.00; July & August: 10.00 to 19.00)
Prices: from memory it was about €40 for a family ticket for both museum areas. I think that the Dinosaur area on its own is about €30.
Getting there: The Meze Dinosaur Museum is situated in the South of France on the RN113 road in between Meze and Pezenas. You can't miss it, there is a bloody big dinosaur overlooking the road! Visit Meze Dinosaur Park for more details.
Nearby: If you get chance, just pop around the corner after the Dinosaur Park and visit the olive oil producer: Mas Saint Laurent. The sell their produce from a shop adjoining their farmhouse. Don't be put off by driving up their driveway, the owners Roland and Nicole are extremely welcoming. If you like olive oil, you'll not taste much better than this.
Where to next . . . ?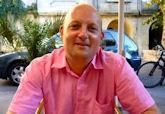 I hope that this article has provided you with some good ideas about how and where to entertain your children and grandchildren during your to visit to South France. We live in the South of France all year around and we absolutely love being here. We are always out and about visiting new villa rental properties and researching tourism articles about the South of France. We have a great collection of articles with more ideas about things to do and places to go in the South of France, including:
Go Languedoc provides holiday accommodation, long term rentals and tourism information about the South of France - covering Cote d'Azur, Provence and the Languedoc. If you would like some more detailed information or if you have any questions about finding accommodation for your visit, then just drop us a quick message and we will come straight back to you. I wish you a wonderful stay in the South of France. Contact Iain by Email or by phone +33 6 95 00 28 44.