Last updated on .
Hits: 749
Places for kids in South France: Aqualand, Cap dAgde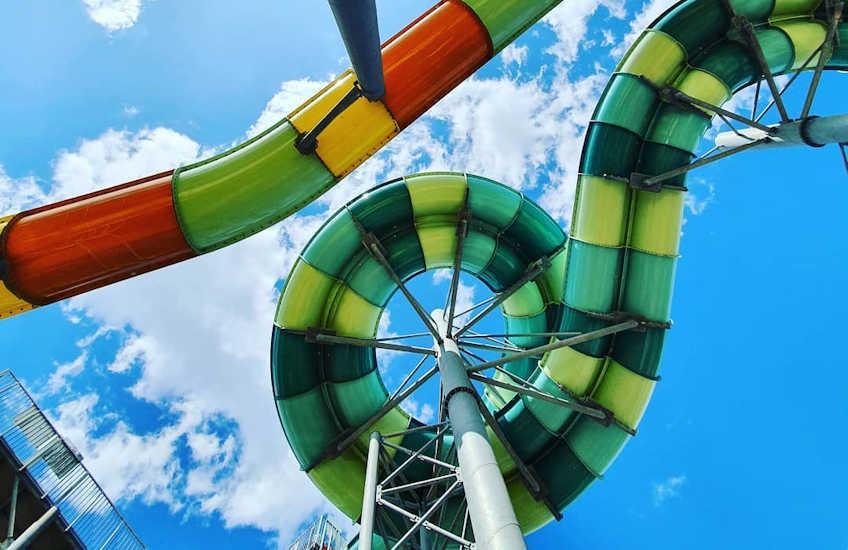 Aqualand water park, France, in Cap d'Agde is a good day out for all the kids in France. It is not cheap, but the rides are good and you can easily spend all day here. Aqualand operate some of the best water parks in South of France. We have been to Aqualand Cap d'Agde a number of times. The first time it was absolutely mobbed. You had to queue for every ride and it took about 1 hour just to get in. You then had to fight to get a decent place to put your towels down. The second time we went towards the end of the season it was much better. We walked straight up to the cashier and we could find a place to lay down our stuff really easily. If you intend to go more than once, then purchasing the 2 day pass works out a lot cheaper. You can use this at any point during the summer. Another tip is to buy your tickets the day before (in the afternoon when it is not busy. That way you can then wonder straight in when you go rather than queueing up.
Places for kids in South France: Aqualand water parks in France, Cap d'Agde
Our favourite rides at Aqualand water park, France, were the Niagra - absolutely terrifying, a straight slide that takes you down from about 50m to zero in about 2 seconds!; the Colarado - you sit in a long rubber canoe and your whizzed round in the dark before descending like a bullet down the slide; and the Black hole - a massive flume. Don't bother with the Congo River - unless you have young kids or you're a bit of a girl. You also get a nice view over Cap d'Agde from on top of the rides. The wave machine pool is very good and the toddler pools are safe and entertaining. There was not too much to go on if you were under 1.10m. If you do have small children, you might be better visiting the swimming pool in Sete (Sete Pool) La Grande Bleu in La Grande Motte, as I doubt they will get their money's worth here (see Espace Grande Bleu).
Despite all the queueing we had a good day out. It is not something I want to do every day, but it is good fun nonetheless. It certainly brings out the big kid in you.
Aqualand water park St Cyprien South France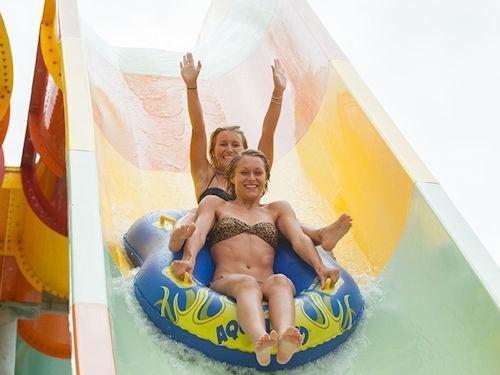 There is another Aqualand water park in Languedoc run by Aqualand. This one is located in the beach resort of St Cyprien, close to Perpignan. The park is open from 15 June to 8 september each year. The entry price ranges from 26€-28€ for adults and 19.50€-21.50€ for children. A family ticket can be bought for €85. Purchasing the the fast-pass is definitely worth the money because this water park can get very busy in the summer. The pass allows you to skip to the front of the queues to collect rings to go on the slides.
As with all Aqualand parks, there are plenty of grasses area set aside for picnics and lockers are readily available (so you don't have to carry everything around with you).
This park features the main Aqualand attractions, such as the Niagra, the Snake Canyon, the Twister and the The Wave - a giant wing shaped ride where you slide up and down from side to side.
Aqualand Saint Cyprien is located at Avenue des Champs de Neptune, 66750 Saint-Cyprien
Aqualand water parks in South of France
Prices: Adult €23.50; Enfant €17
Opening times: 6 June to 2 September. Normal opening times 10.00 to 18.00. In July and August it is open from 10.00 to 19.00
Driving directions: Aqualand water park, France, is located in the heart of Cap d'Agde, but be warned it is ridiculously badly signposted. The only signpost we ever saw for it was about 10 meters away from the entrance!. Drive into Cap d'Agde and take the signs for Rochelongue Plage. We always park up in the car park near the beach and walk around the edge of the lake to get to Aqualand, it takes about 10 minutes. For more up to date information please visit Aqualand Cap dAgde
Where to next . . . ?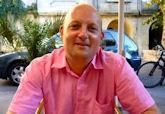 I hope that this article has provided you with some good ideas about how and where to entertain your children and grandchildren during your to visit to South France. We live in the South of France all year around and we absolutely love being here. We are always out and about visiting new villa rental properties and researching tourism articles about the South of France. We have a great collection of articles with more ideas about things to do and places to go in the South of France, including:
Go Languedoc provides holiday accommodation, long term rentals and tourism information about the South of France - covering Cote d'Azur, Provence and the Languedoc. If you would like some more detailed information or if you have any questions about finding accommodation for your visit, then just drop us a quick message and we will come straight back to you. I wish you a wonderful stay in the South of France. Contact Iain by Email or by phone +33 6 95 00 28 44.