Last updated on .
Hits: 3135
MAPIC Cannes 2023 - Retail Property Marketing exhibition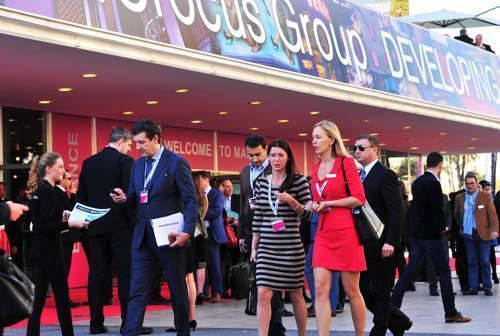 MAPIC Cannes 2023 is the International Retail Property Marketing show held at the Palais de Festivals, Cannes, in November each year. This exhibition and conference for companies specialising in retail development, is held over 3 full days and encompasses over 7,500 participants including exhibitors and keynote industry speakers. It includes everything from large scale Shopping Mall developers to retailers and factory outlets. The event offers conferences and keynote addresses aimed toward retail professionals.
What is MAPIC?
MAPIC stands for "Le marché international professionnel de l'implantation commerciale et de la distribution" so you can see why it is always abbreviated to MAPIC!! MAPIC Cannes was set up in 1984 to provide a forum for the Shopping and Retail Property market sector to showcase new developments and to discuss shared issues of concern such as taxation, financing and developments in retail marketing. In truth, nowadays it is more of a networking and marketing event, but it does still attract some important Retail Property movers and shakers. MAPIC Cannes is organised by Reed MIDEM and every year a new theme runs through the programme. Recent themes have included incorporating leisure and culture activities into the shopping development and investment in developing markets.
MAPIC Cannes 2023
MAPIC Cannes 2023 will be held on 17-18 November 2023 at the Palais de Festivals Cannes. This International Real Estate festival attracts over 2,000 retailers and there are expected to be over 8,000 participants in attendance from 74 different countries.
MAPIC Cannes Awards
The MAPIC Cannes Awards is a competition that rewards the finest retailers and retail real estate developments. Each year retail developers submit their projects for review by a panel of industry experts. The winners are determined by a combination of the selection panel and the MAPIC Cannes delegates. The chosen winners are then announced at a gala dinner. The MAPIC Cannes awards categories include Best new retail design concept, Best new shopping centre, Best Outlet centre, Best Urban retal project and Personality of the Year. Past winners include Primark, Vapiano and McArthurGlen Designer Outlet village.
2020 MAPIC Cannes accommodation
If you are looking for accommodation in Cannes during the MAPIC conference, your best advice is to book early. Usually, MAPIC Cannes participants book their accommodation a year in advance. With over 8,000 delegates descending on Cannes for this 3 day event, accommodation is often at a premium. You will also find that the hotels in Cannes will charge a premium for hotel rooms during this November event. A cost-effective alternative to booking a hotel in Cannes during MAPIC, is to rent an apartment in Cannes during the week. This is where Go Languedoc comes in. We have a wide selection of Cannes apartments and villas that can be rented during the MAPIC Cannes conference. For more details, please visit our hand-picked selection of MAPIC Cannes accommodation.
Weather in Cannes in November
If you are planning on visiting MAPIC Cannes 2023, then you will find the weather in Cannes in November to be a very pleasant. During the autumn, the weather in Cannes is typically around 15oC during the day and despite it being the wettest month of the year, there is still only a moderate chance of rain (an average of 7 days a month record any rain). But the beauty of visiting Cannes in November is that you benefit from glorious poweder blue skies and you can still manage to grab a very pleasant walk along the beachfront (Promenade des Croisettes), where you can look out over the Mediterranean to Antibes and Theoule-sur-Mer. Whilst Cannes is very busy during the MAPIC conference, it is still possible to get reservations in some very good restaurants (see best Cannes restaurants) and you can also benefit from the excellent shopping in Cannes.
MAPIC Cannes 2023
Palais Festivals Cannes
17-18 November 2023.
Website: www.mapic.com