Last updated on .
Hits: 2413
South France festivals: Festival d'Avignon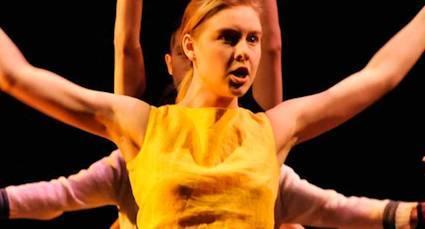 For lovers of theatre, dance and contemporary art, the Festival d'Avignon remains a major yearly event. The 70th Festival d'Avignon will take place from 6th to 24th July 2015. The Festival d'Avignon is becoming a major International arts event for this beautiful city, straddling the regions of Provence and Languedoc in the South of France. Since its inception in 1947, the Festival d'Avignon has been a major pioneer of contemporary art and street theatre.
South France festivals: Festival d'Avignon
Each year the Festival d'Avignon features between 35 and 40 different productions from artists all over the world, French and non-French, totaling about 300 performances. Many of the performances are French premieres and include such artisic forms as poetry readings, films, exhibitions, modern art, theatre, dance and music. The Festival d Avignon regularly features over 3,500 performing arts professionals each year.
This South France arts festival takes over the whole of Avignon for a period of 3 weeks in the summer and occupies over 20 different venues. The venues are a combination of historical sites, theatres, exhibition spaces and the outdoors. In total, the Festival d'Avignon sells over 140,000 tickets during the period of the festival, making this one of the largest Arts festivals in France. More than 75% of the audience comes from outside the Avignon region (including 10% from overseas) making this festival a major tourism attraction for the city.
The Festival d'Avignon has an annual budget of €12m and is heavily supported by the French Government, with only 41% of the total revenue coming from ticket sales. The Festival is run on a non-for-profit basis and it has retained its original desire to bring arts to the masses by making many of the shows free entry. I think this just goes to show how seriously France takes the arts.
Festival d'Avignon 2015
The 2016 Festival d'Avignon promises to be one of the biggest festivals ever held in Avignon. For more information on the Festival d'Avignon, please visit http://www.festival-avignon.com