Last updated on .
Hits: 4287
Best festivals in Languedoc, France: Beziers' Feria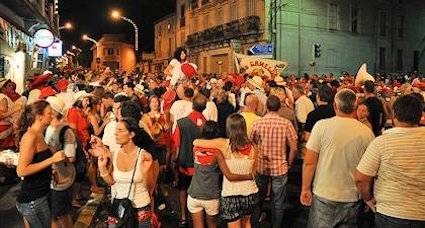 Without doubt the greatest festival in Languedoc. During the first couple of weeks in August, Beziers comes alive in spectacular fashion with fireworks, street entertainment and a daily Spanish corrida. There is also an important wine festival in Beziers at the same time as the Feria. So if you are in Languedoc in early August and you want to experience a great Languedoc festival, then the Beziers Ferias is an absolute must (see the Beziers Feria website for more up to date information on the programme of activities or visit the Beziers tourism website for more details about what to do and see in Beziers).
Best festivals in Languedoc, France
If you are in Languedoc at other times of the year check out our guide to the Best Festivals in Languedoc.