Last updated on .
Hits: 2585
European festivals in July: Worldwide music festival France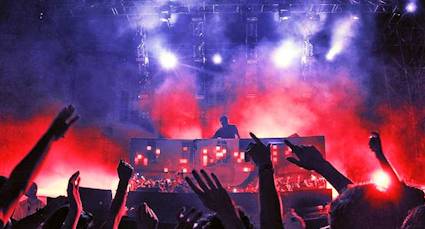 The Worldwide French music festival 2023 will be held from 3 to 11 July 2023. This will be the 15th year that this French music festival has taken place in Sete and it is one of the best French music festivals for modern Jazz, Funk and World Music. The 2023 Worldwide French music festival line up will be announced during early 2023. The Worldwide French music festival is promoted by Giles Peterson and Freshly Cut, a Montpellier based events management company. This unique French music festival is held in the coastal town of Sete, France. The main events are held in the Theatre de la Mer, on the banks of the Mediterranean, but other events are also held on the beach and at the St Christ venue.
Worldwide Festival Sete, France, 2023
Amongst some of the highlights of last year's Worldwide Festival included live performances from Japanese artist Tashio Matsuura, the soulful Andrew Ashong, the Brazilian rapper Karol Conka, the Psychedelic funk of Connan Mockasin and the dynamic piano playing of Theo Parrish. However, my highlight was seeing Ebo Taylor getting the crowd going and then literally getting into the crowd. Aside from the live performances, there are also popular club nights at the Theatre de la Mer, where the crowd often join up with the DJ up on the main stage. The full line up for the 2023 Worldwide Festival in Sete, France, is yet to be announced, but the details of the main healine acts will be published shortly.

Giles Peterson Worldwide French Music Festival 2023, Sete, France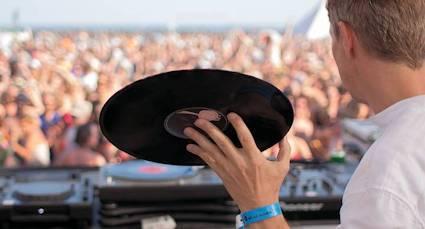 Gilles Peterson was born in Caen, France, to a French mother and a Swiss father. This British-based DJ, club promoter and record label owner, first became known on the London circuit as a DJ specialising in the new breed of "acid jazz", drawing on the jazz, funk and Brazilian music. Peterson came to fame running the club night at Dingwalls in Camden Town. Through his music labels Acid Jazz, Talkin' Loud, and latterly Brownswood Recordings, he has been associated some well-known artists such as Erykah Badu, Roni Size and Jamiroquai.
After starting out on various London-based radio stations, most notably the Kiss FM dance music station, he was recruited to Radio 1 in 1998. Since 2012, joined BBC 6 Music and hosts a 3 hour Saturday show, which is also broadcast across seven European countries, including: Radio Nova (France), FM4 (Austria), Radio X (Germany), Funkhaus Europa (Germany) and InterFM in Japan.
Peterson's focus has always been jazz music, generally modern jazz, with a strong emphasis on its translation to a club environment. Peterson and Freshly Cut, a French event production company from Montpellier, collaborated to create the Worldwide Festival. This started out as a small intimate festival during the summertime in the coastal town of Sète in France in 2006. It was expanded to include a winter versions which is now hosted in the Swiss Alps - Leysin.
European Festivals, July 2023
If you are looking for European festivals in July to visit, then the Worldwide Festival in Sete, France, is a very special event. This French music festival has a real intimate feel about it. The small Theatre de la Mer venue, is an open-air amphitheatre which looks directly out onto the Mediterranean sea. Other events are held directly on the beach and at other venues in the town. Specialising in modern jazz, funk, african and latin american music, the Worldwide Festival has a strong following and tickets for this popular European Festival held in July each year, regularly get sold out well in advance.
Visit the Best festivals in France 2023?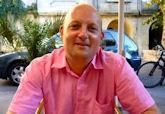 I hope that this article has provided you with a good overview of this World Music festival in Sete. If you are interested in visiting Sete, France in 2023 you can find more useful information here:
If you would like some more detailed information or if you have any questions, then just drop us a quick message and we will come straight back to you. I wish you a wonderful stay in the South of France. Contact Iain by Email or by phone +33 6 95 00 28 44