Last updated on .
Hits: 596
Sete tourism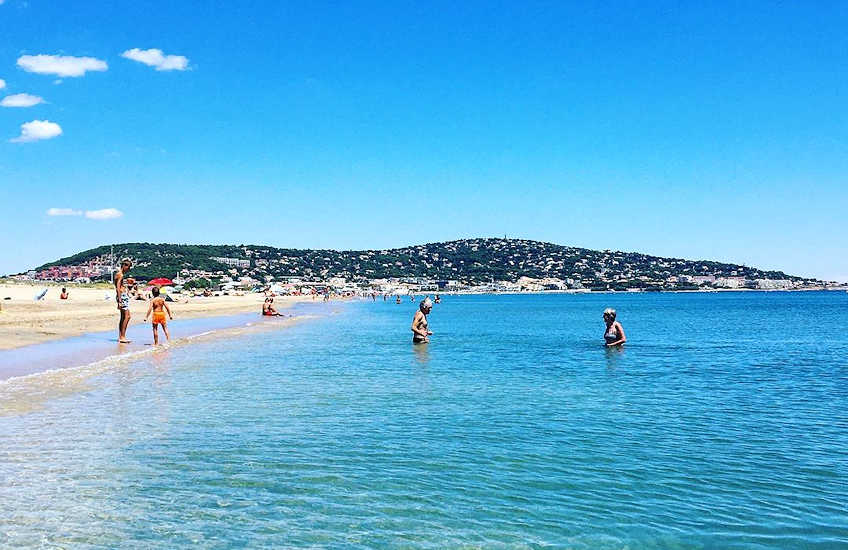 The busy port town of Sete is a real gem on the Languedoc coast. Don't be put off by the industrial outskirts to the town, we love Sete and it has become one of the fastest growing property hot spots in the Languedoc. Sete grew rapidly during the late 17th Century due to its links to the Canal du Midi and the Canal a Rhone. During the mid 18th Century there was also a large influx of Italians into the town, fleeing the economic crisis in Southern Italy. Many of the new inhabitants were Anchovy fishermen, who continued their trade in the town. The town of Sete itself wraps itself around the rocky Mont St-Clair promontory. The old quarter of Sete straddles the Canal Royal, the site of the famous water jousting championships in the summer and the home of lots of good restaurants and bars.
Musee Paul Valery , Sete
In the maze of streets in between the Canal and the hillside you will find a museum to one of Sete's famous sons - the poet and writer Paul Valery (Musee Paul Valery; open Wednesday to Sunday, 10.00 to 18.00, closed for lunch; entrance fee around Euros 3.50).
Espace George Brassens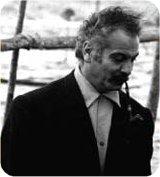 You will also find the bizare Musee International des Arts Modestes, a gallery of modern art (23 quai Marechal-Lattre; open every day except Tuesday, 10.00 to 18.00, closed for lunch; entrance fee Euros 5). Sete's other favourite son was Georges Brassens, a popular post-war folk singer and social commentator. On the southern side of Sete there is a cultural workshop showcasing the work of George Brassens and developing the musical talents of children (Espace George Brassens).
Water jousting in Sete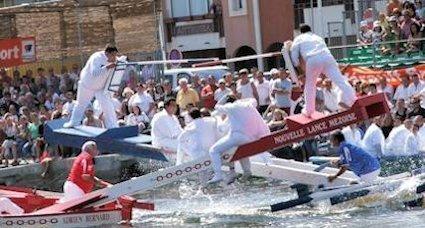 Perhaps the best time to visit Sete is during the early summer when the Fiesta de Sete is in full swing (see Fiesta de Sete) or during the middle to end of August during the water jousting chanpionships. When it comes to food, Sete is a seafood paradise. Amazing seafood is literally pulled straight off the boat. It is also a stones throw away from the Etang Thau with its fantastic oysters (see our article on the Etang Thau). Sete is also home of 'La Tielle' a spicy tarte made with garlic, tomatoes and squid; and 'Zezette' a sweet biscuit.