Last updated on .
Hits: 1449
Places to visit in France: Pezenas tourist information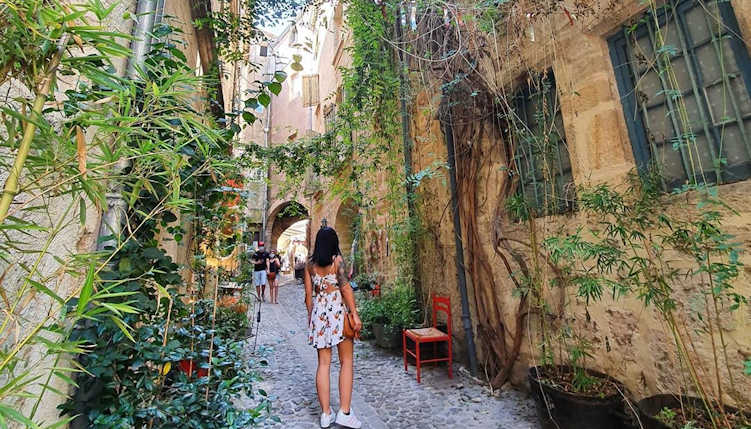 Pezenas is without doubt the most beautiful town in Languedoc, if not the whole of South France. I maybe biased because Pezenas is my local town, but it is without doubt a great place to visit in France if you are on vacation.
The best time to visit Pezenas is in the height of summer during the regular Friday night Estivale when all the shops in Pezenas stay open late, local vineyards are selling their wine on the streets and the old town is buzzing with life.

Places to visit in France: Pezenas
Pezenas rose to prominence in 1456 when it was chosen as the seat of the regional Languedoc parliament. In the late 17th century Pezenas became the summer home of the Prince de Conti, who brought with him his entourage of playwrights and artists - including the then undiscovered writer Moliere.
Moliere since his time in Pezenas, grew to become a celebrated French playwright on an equal footing with Shakespeare. Pezenas was allegedly the scene where Moliere unveiled his play "Le Médecin Volant" in 1655.
Pezenas tourism information: Moliere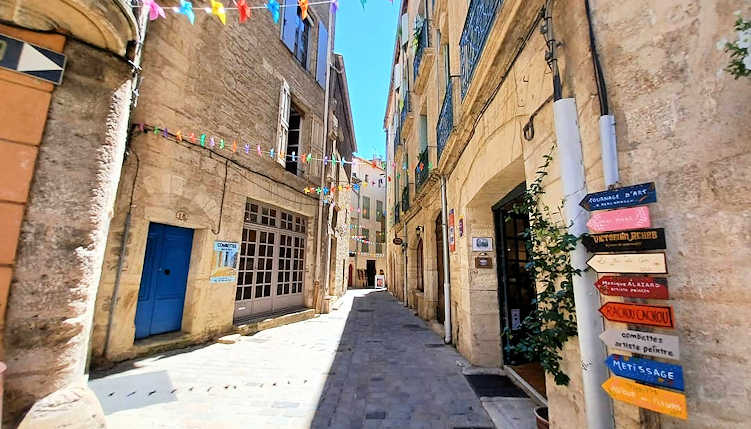 Pezenas has since the late 19th century marketed its brief relationship with Moliere. Don't be taken in. Call me an old cynic, but I don't think anyone truly knows how long Moliere actually spent in the town (it varies from from 4 years to 4 summers to a few weeks over a couple of years. But this shouldn't spoil the fact that it demonstrates Pezenas' rich cultural heritage.
Pezenas was and still is the home to many different craftsmen. It is an important antiques centre and it also hosts many theatre and cinema festivals during the year (the old cinema just behind Rue Jean Jaures is a great place to catch a movie in an old style auditorium and the Ilustre Theatre, close to the wine cooperative on the main road into Pezenas is also a hidden gem, although I have to admit that I tend to go here for the pub quiz!!).
The local Pezenas tourist office gives a very good guided tour of the town and can explain (in excruciating detail) it's association with Moliere.
History of Pezenas France
One of the best parts of Pezenas is the old town. Once the refuge or ghetto of Jews, the narrow streets have been brilliantly preserved. Today you will still find small artisans working away and bijou restaurants tucked away in courtyards and alleys.
As with many South French towns, Pezenas had a large Jewish population in the 13th Century, with many Jews emigrating to France from Spain, Portugal and Italy. The Jewish population helped to bring many different traders from other countries. The ghetto is relatively small, comprising just two streets. The street names give a clue to the past, with one named Rue Juiverie, the other Rue des Litanies (which is actually where we first stayed when we came to Pezenas in 2006). The Jews began to be expelled from France during 1394, but Pezenas was one of the last towns to enact the King's proclamation. I would like to think that this was a sign of humanity and defiance, but if I look at how the the French law prohibiting smoking in bars and restaurants is also applied in Pezenas with a degree of restraint, regretfully I suspect it was probably more down to administrative idleness.
The entire old town of Pezenas, France, was one of the first town centres in France to be declared a protected historic monument. Here you will find many splendid mansions "hotels particuliers" such as Hotel Carion de Nizas and Hotel d'Alfonse. The latter is where the Moliere, the 17th century playwright is alleged to have first performed his play "Le Médecin Volant" in 1655.
Pezenas has been preserved, because like a lot of historical towns, it was largely bypassed by the developments of the industrial age. It is not entirely clear how Pezenas became such a wealthy town. Obviouly it's association with Prince de Conti and the seat of the Regional government will have helped, but there is no obvious sign (like textiles in Nimes or silk weaving in L'Isle sur la Sorgue). There were a number of important annual fiars held in Pezenas and the surrounding area, but I suspect that it was mainly its location as a regional hub that afforded it such prosperity.
Pezenas tourism information - restaurants and cuisine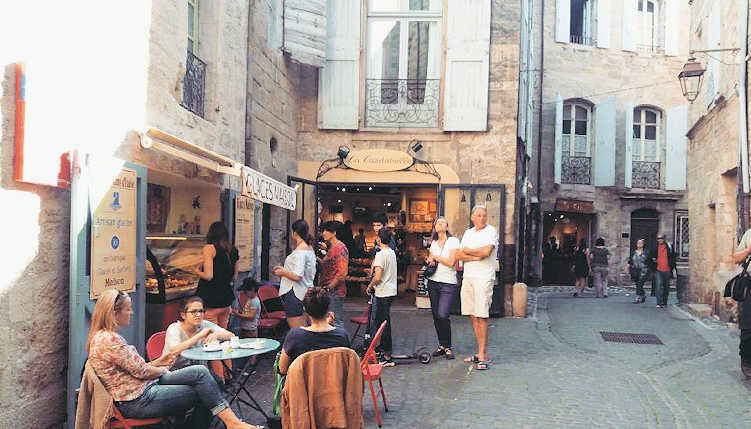 Pezenas has two culinary traditions. The first is the "Berlingot", a hard candy sweet that comes in a variety of flavours. The best place to pick these up is the small sweet shop next-door-but-one to the tourism office.
The second is the "petit pâté de Pézenas". These are bite-sized mince-tarts, based on a recipe of the Indian chef attached to Lord Clive, the English Governor of india. Lord Clive took a summer vacation in Pezenas in 1768 and the small tarts have stayed with the town ever since.
Pezenas is home to some good restaurants (as well as some distinctly average ones. L'Entre Pots is a relaxed, chic restaurant with fabulous food (see L'Entre Pots for more details) This was the 'in' place to go at one point in time, but I hear recently that it has become quite pricey. I have to admit I haven't eaten there for a couple of years, but it was very good when I went. Other restaurants of note include Les Palmiers and Chez Hansi.
Things to do in Pezenas - market & festivals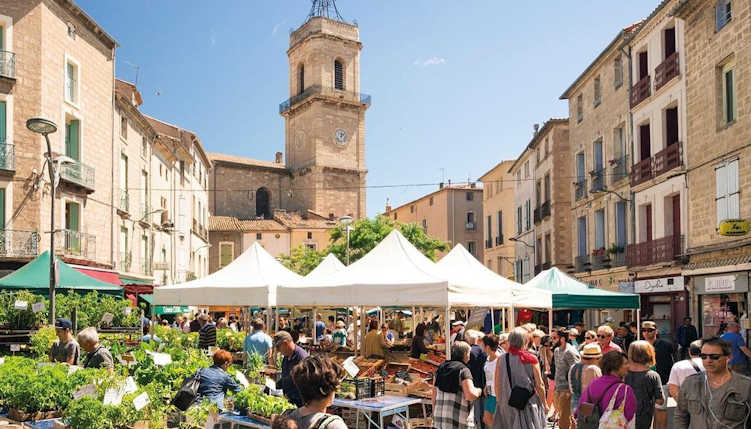 Pezenas is also a real festival town. In the summer there is always something going on - whether it be an French antiques markets (the town is famous for its brocante shops) or a theatre festival. But the major event of the year is undoubtedly the "Le Poulain" festival, where a mock horse is paraded through the town's streets, followed by much noise and drinking (ses Le Poulain for more details).
Pezenas is also famous for having one of the largest weekly markets in the South of France. The Saturday market takes over the whole town and is well worth a visit. There is also a local organic famers market and during the summer months a weekly wine festival (the Estivale) is held on the main market street. This is highly recommended and you will get the chance to see Pezenas at its best.
Pezenas tourist information office
Further information about Pezenas can be obtained from the very helpful tourist information office (Pezenas tourist office).
Pezenas accommodation
If you want to stay in or near Pezenas this summer, Go Languedoc has a great selection of Pezenas houses and apartments to rent (see Pezenas villas for more details).
Where to next . . . ?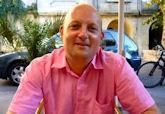 If you are looking for ideas about what to do and see during your stay in Pezenas, as well as some great places to stay, the following articles will be useful reading:
If you would like some more detailed information about renting in Pezenas, France, then just drop us a quick message and we will come straight back to you. I wish you a wonderful stay in the South of France.
Contact Iain by Email or by phone +33 6 95 00 28 44