Last updated on .
Hits: 901
Minerve, Cathar village Languedoc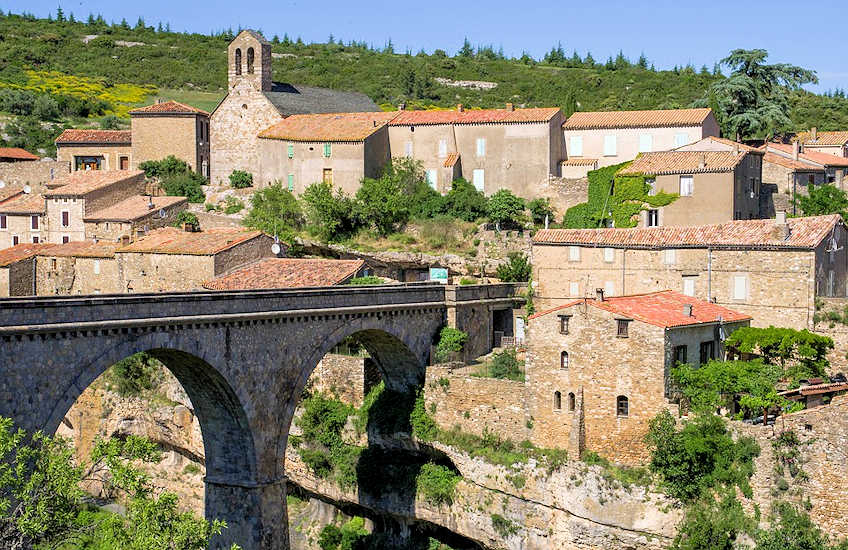 The lovely medieval village of Minerve, 45 minutes west of Beziers, is one of the most beautiful villages in the Languedoc. Dating back to the 12th Century, this former Cathar stronghold, is perched on the edge of a lovely gorge. The best views of Minerve and the gorge itself can be gained from the bridge over the River Cesse. The beauty of Minerve today, however, hides its turbulent past. This region of Languedoc was fertile ground for the spread of the Cathar religion in the early 12th Century. When a Crusade was launched against the alleged Cathar heretics by the Vatican, the Cathars stood defiant in Minerve and endured a long and ultimately bloody siege at the hands of Simon de Montfort.
Minerve, Cathar village in Languedoc
Minerve was well positioned to withstand attack. Not only did it have its own geographic location to protect itself, but it was also ringed by two outer walls. Simon de Montfort positioned 4 catapults around the village to break the walls and destroy the town gates. Inside the fortress village, Viscount Guilhem of Minerve had only 200 men of his garrison at his disposal - far inferior to the numbers of de Montfort's troops. Eventually, after holding out for a number of weeks, he negotiated the town's surrender, saving his troops and some of the villagers. However, what he couldn't protect was the 140 Cathar "Parfaits" (or holy men) who were burnt at the stake, because they refused to deny their faith. There is very little left of the fortress, except for a single slender octagonal tower. The village of Minerve is a chaming maze of narrow alleys, topped by a simple 12th century church.