Last updated on .
Hits: 460
Best Languedoc sites: Etang de Thau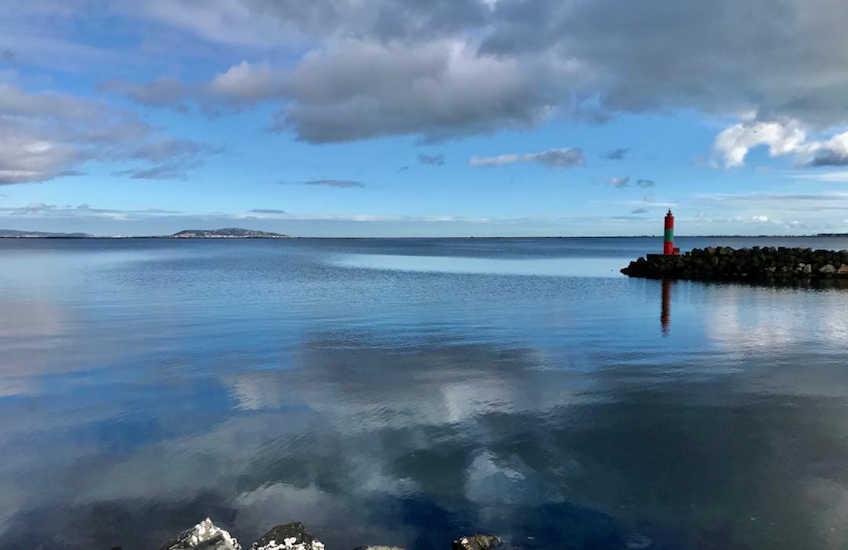 West of Sete lies the Etang de Thau, the biggest saltwater lake in Languedoc. On the eastern side of the Etang de Thau lies a narrow strip of headland with golden sand separating the Etang de Thau from the Mediterranean. This 20km stretch of beach would undoubtedly be in our Top 5 beaches in Languedoc, were it not for the busy road just behind the beach.
Balaruc
On the eastern side of the Etang de Thau, Balaruc is an ancient fishing village that still retains its ancient walls and 11th Century church. In the centre of the village you will also find the remains of a 3rd Century basilica. This is a nice spot to wander around in the sunshine and look out over the Etang de Thau and to Sete's Mont St-Clair (see Sete for more details about this popular port town). There is a lovely old-fashioned promenade in Balaruc with trendy restaurants, ice cream stalls and bars. It is also a good place to pick up a tan. There are four or five wooden jetties poking out into the Etang dotted along the promenade. The done thing seemed to be to stroll up and down the boardwalk admiring all the young bikinis and speedos (or maybe that was just us!)
Bouzigues
Bouzigues is famous throughout France as producing the finest oysters. From this tiny village in Languedoc, oysters and mussesl are transported to restaurants all over France. If you get a nice day, take a meal in one of the numerous restaurants that line the shore and sample the finest oysters or mussels you're ever likely to taste, washed down with a chilled bottle of Picpoul de Pinet. Alternatively, do what we do. We take a chilled bottle of Picpoul with us, together with Tabasco and lemon and buy our oysters fresh from the village. We then sit on the banks of the Etang de Thau and eat like kings. Ahh that's life!!! (see Best Picnic Spots in Languedoc for further picnic ideas). Bouzigues is also home to the Musee de l'Etang de Thau, which explains the qncient process of mussel and oyster cultivation and the type of life people led in this area during the last 150 years (visit the Musee l'Etang website for futher details about the museum and Bouzigues).
Meze
Meze is a town in two halves. There is the port area and then the town. The port area with its restaurants, bars, narrow street and boats is quite charming. We find the rest of the town quite drab, but that's only our view. At the end of the port area there is a small beach area that does get quite busy in the summer (but not as busy as the coast). The sand is not golden, but it does the job. Click here for more information about Meze.