Last updated on .
Hits: 631
Aix-en-Provence tourism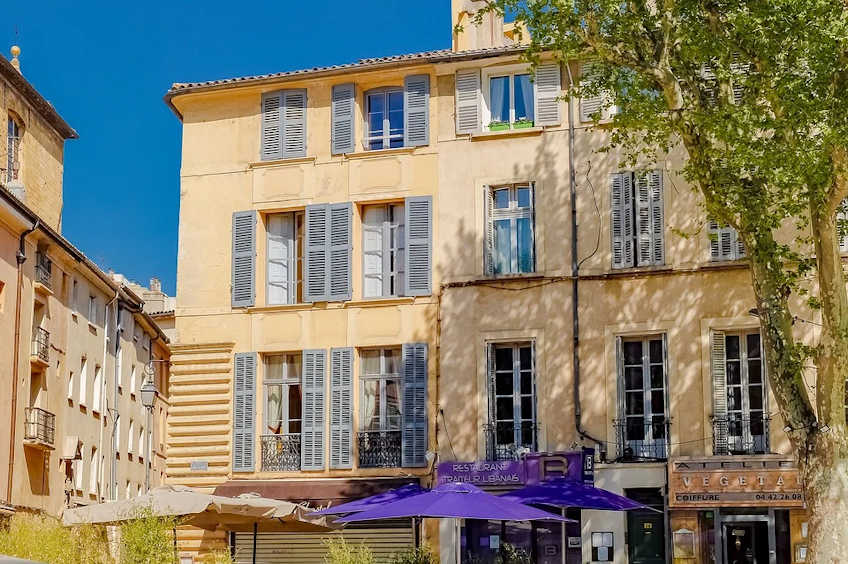 The old University town of Aix is a wonderful place to spend time in. Perhaps the most recognisable part of Aix is the Cours Mirabeau, the wide avenue with rows of plane-trees that follows the line of the old city wall and divides the town into two halves. Along this avenue, you will find plenty of cafés, including the Deux Garçons, which has been frequented by the likes of Paul Cézanne, Émile Zola and Ernest Hemingway. Aix has a lovely old Cathedral and the impressive looking Hôtel de Ville, which looks onto a picturesque square (place de l'Hôtel de Ville).
Aix-en-Provence, France
Aix is often referred to as the city of a thousand fountains, they are everywhere. The most prominent is Fontaine des Quatre Dauphins (Fountain of the Four Dolphins) in the Quartier Mazarin.
Festival Aix en Provence
Aix hosts an important opera festival, the Festival international d'Art Lyrique, founded in 1948 (which ranks alongside Salzburg and Glyndebourne in terms of importance). The festival takes place in late June and July each year. The main venues are the outdoor Théâtre de l'Archévêché in the former garden of the archbishop's palace, the recently restored 18th-century Théâtre du Jeu de Paume, and the newly built Grand Théâtre de Provence. Aix also holds a week long music festival, featuring Jazz, Classical and Rock music. Concerts are held in different street venues and courtyards in the city, hence the name of the festival "Musique dans la Rue". The festivalt akes place each year in June to coincide with the national 'Fête de la Musique' (21 June).