Last updated on .
Hits: 4999
Point Zero beach near Montpellier, France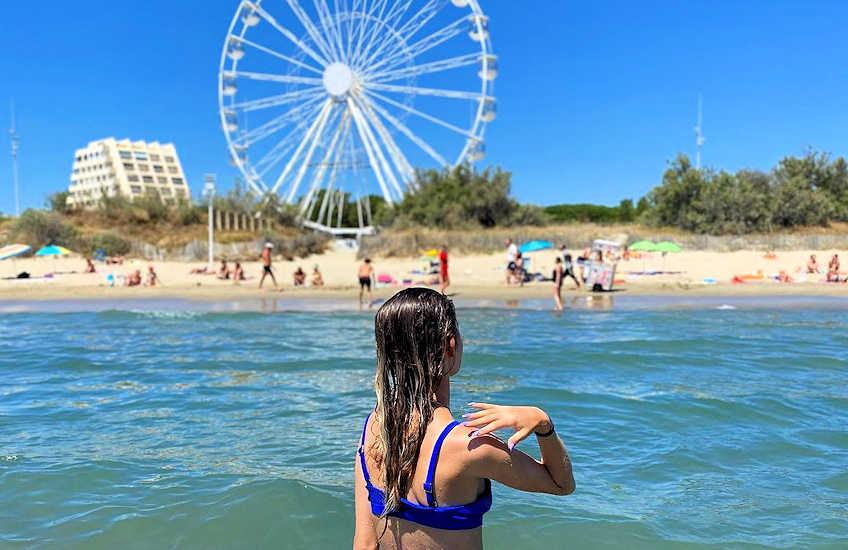 Whilst La-Grande Motte might not be everyone's cup of tea, with its pyramid hotels and modern housing suburbs, there is no denying that the Point Zero Plage is absolutely stunning and certainly one of the best of the Montpellier beaches in Languedoc. It is perfect for kids and adults alike. There is also plenty to do after the beach as well. You can take your pick of restaurants and bars along the front.
Also over the last few years La-Grande Motte has been building itself a reputation as the French equivalent of La Managa for high class sports facilities. If you are staying in Montpellier and looking for a good beach to go to, I would avoid Pavalas Plage and head just further north to La Grande Motte.
Point Zero beach - Montpellier beaches, France
To get to La Grande-Motte from the south of Montpellier, take the A9 up to junction 29 (the airport exit). Follow the D66 and D62 all the way to La Grande-Motte (it is signposted all the way). From Nimes and the north, take the A9 down to junction 27 at Lunel. Now follow the D61 all the way to La Grande-Motte. When you enter La Grande-Motte follow the signs to 'Point Zero'.
You can also reach La Grande Motte by public transport from Montpellier. The #106 bus runs from Montpellier city centre to La Grande Motte.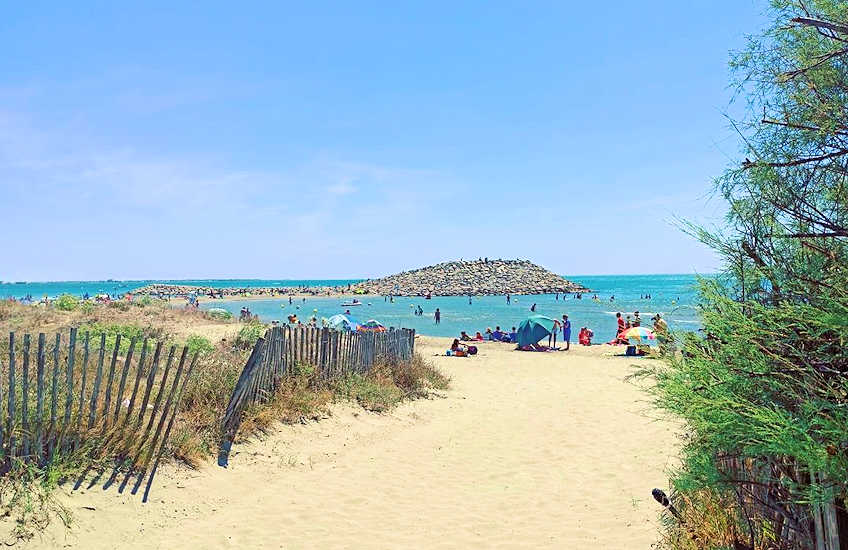 In a list of the best beaches in Languedoc, Point Zero will always be near the top. With the redevelopment of La Grande Motte, the resort itself is re-establishing itself as a premier French holiday destination.
Most people tend to turn their noses up at La Grande Motte, but I quite like it. Yes it is a modern resort (built sometime in the 1960's) but it has a sort of ordered and planned charm about it. I even think that the pyramid apartment buildings are so far out of fashion that they are almost on the verge of coming back in style.
Personally, I always like spending time in La Grande Motte. I find it very green and lush and it has a real relaxed holiday atmosphere. As an alternative to the beach, you could always visit Espace Grande Bleu - a swimming pool complex with water slides.
The other thing about La Grande Motte is that it is a real sporty town. You will always see people cycling, running, walking, swimming, etc. If you want a break from the beach the Spa at La Grande Motte (the Thalasso) is wonderful and relaxing.
Where to next . . . ?
Contact Iain by Email if you have any particular questions you would like to ask about visiting the South of France. If you liked the article then please share it with others using the Twitter and Facebook buttons below. I wish you a wonderful stay in the South of France.
---