Last updated on .
Hits: 740
Les Issambres, South France beach holidays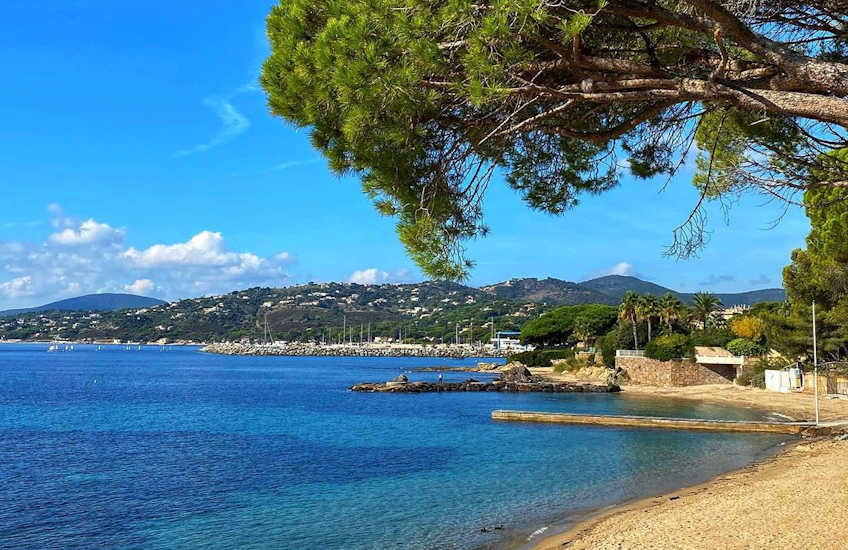 Les Issambres is a French Riviera resort that stretches along 8 km of inlets and fine sandy beaches. The area is now a popular destination for South France beach holidays, especially with the French, Scandanavian, German and British holidaymakers. Situated on the beautiful coastline of the Bay of St. Tropez, between the Mediterranean sea and the wooded hills of the Massif des Maures, Les Issambres provides a calm and tranquil holiday base. Eastwards along the beach is a popular sailing center with boat rentals and a sailing school. This French Riviera resort has a number of restaurants and a good range of shops. There is a ferry, Les Bateaux Verts, that takes passengers to the harbour or Saint Tropez.
The development of this French Riviera resort
On August 15, 1944, the beaches of Saint Tropez, Sainte Maxime and Les Issambres were central to the Allied landing in the South of France (Operation Dragoon) and were used as a logistical base for the liberation of Southern France during World War II. The history of the invasion is well documented. Near to La Garonette, there is a memorial of the beach landing, honouring the American troops.
Development along the coast of Les Issambres began in the 1930s with the building of a number of prominant hotels. To an extent the development has enveloped the villages of St. Aygulf, Val d'Esquieres and Les Issambres with Sainte Maxime, but the local geography has spared the area of over-development. Amongst the more modern buildings, there are still many traditional white-washed Provence homes and and the area has a relaxed feel to is, especially within the narrow winding streets of the town. You can still find plenty of space and tranquility on your South France beach holidays.
Les Issambres, South France beach holidays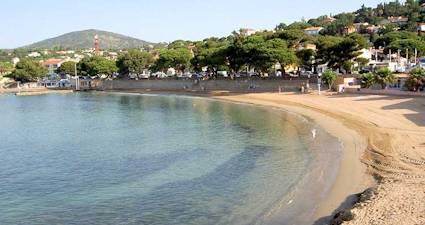 The beaches of Les Issambres are quite narrow and are interspersed between rocky headlands. You can therefore often find a small beach that isn't too crowded, provided you know where to look. There are many inlets (calanques) and rocky coves along this coast, but Les Issambres also has several fine sandy beaches (with no rocks!) stretching for 8 kilometres. There is a public park along the sea front in Les Issambres, so the best plan is often to park up and then search for a convenient place to base yourself. The water is so clear on this site of the Bay of St Tropez that snorkle, goggles and nets will keep your kids amised for hours.
Perhaps the two best beaches in Les Issambres are Farniente Plage and Plage de la Gaillarde, but these can get quite busy. For those who get quickly bored on the beach (like me!) there is a public walkway that stretches all the way to St. Tropez.
South France beach holidays: Les Issambres port
The port of Les Issambres has a marina for 440 boats and an active sailing centre where you can be trained and also hire yachts. There is also a wide variety of water activities including diving and snorkelling which are available all year round.
French Riviera resort: Les Issambres town centre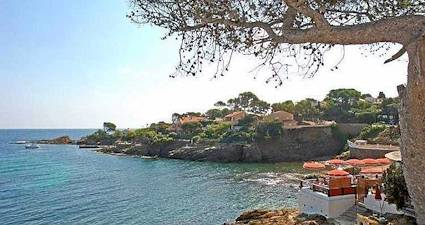 There is a good selection of well appointed shops in this French Riviera resort, including a post office, bank, a butcher, pharmacy and a small supermarket. Every Thursday there is a fish market and local produce markets are held weekly too. Les Issambres also has a popular Tennis Club where courts are available for hire. The club house has some spectacular views.
South France beach holidays: Les Issambres restaurants
Les Issambres has a surprising number of reasonably priced good restaurants (and the surrounding villages). You can also indulge in a spot of 'people-watching' (or leering as my wife calls it) in many of the cafes along the seafront promenade. St. Aygulf has a choice of inexpensive places to eat on the main Square and Sainte-Maxime is full of restaurants to cater for every taste.
In terms of beach clubs, Les Voiles is currently one of the favourite 'places to be seen'. However, the more relaxed Le WYC continues to be popular. Barco Beach is a nice place for families with children, because there is a nice playground at the restaurant. Les Issambres therefore is an ideal family resort for South France beach holidays.
Where to next . . . ?
Contact Iain by Email if you have any particular questions you would like to ask about visiting the South of France. If you liked the article then please share it with others using the Twitter and Facebook buttons below. I wish you a wonderful stay in the South of France.