Last updated on .
Hits: 2282
Best Languedoc restaurants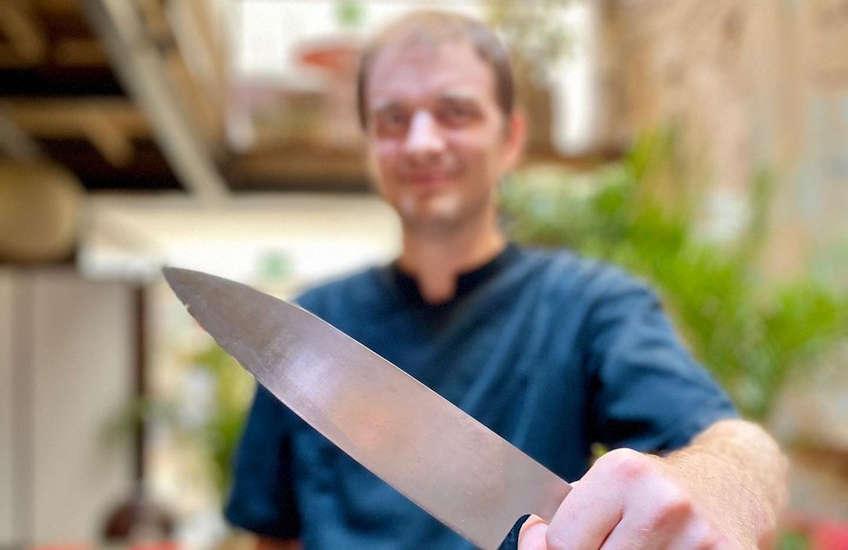 Searching for a good place to eat in Languedoc? Then follow the Go Languedoc guide to the best bistros and restaurants in Languedoc. As we are based in the Languedoc and we enjoy our 'tucker', we thought that we would pass on some of our tips of the best Languedoc restaurants we have eaten in. So here we go, in no particular order - the best Languedoc restaurants:
Auberges du Vieux Puits, 3 Michelin star Languedoc restaurant
Well I suppose pride of place has to go to the leading restaurant in Languedoc - Auberges du Vieux Puit - a two Michelin star restaurant run by Gilles Goujon. We were taken to Auberge du Vieux Puits by a group of our french friends and we had an excellent day out. It must be the most bizare location for a 3 star Michelin restaurant. You head down to the Corbieres hills (exit A9 at Sigean). You then drive inland for about 15 minutes, you then turn of the main road and drive on a track for about 10 minutes, until you reach the small village of Fontjoncouse. Here you turn off the main road onto a side street and then onto an even small track. Then you will see the red doors of the restaurant. You almost feel that you deserve a good meal for just finding the restaurant in the first place. The scenary along the way however is very pretty.
It goes without saying that the food is amazing. But I would also say that the service was perfect as well. This is not a snooty restaurant. The rather rotund chef - always a good sign - comes out and has a chat and the waiters are all a good laugh. So if you want to spoil yourself, book in to Auberge du Vieux Puits for a magnificent experience (contact details can be found on our full review article Auberge du Vieux Puits).
Les Vagues restaurant, Grau d'Agde, Languedoc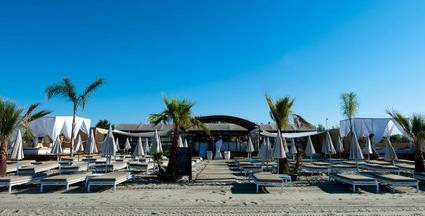 Well this is our family's favourite restaurant. When we have visitors over, we always take them to this fabulous beach side Languedoc restaurant. When I say beach-side restaurant, it is actually built onto the beach. The food is amazing, the kids can wander off and play on the beach and you can sleep off the wine on the beach afterwards (see our review of Les Vagues restaurant, Languedoc for more information).
Petit Bonheur, Sete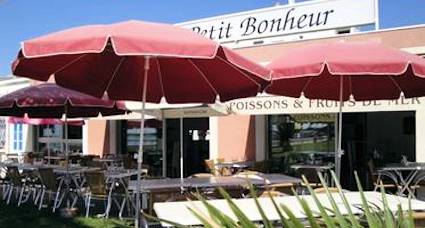 The Petit Bonheur restaurant situated away from the tourist restaurants on Sete's Grand Canal, is a good priced Languedoc restaurant with excellent local food. The restaurant itself is unsophisticated and offers the best of Languedoc cuisine. If you are in the South of France and you want to have a decent relaxing meal then give Petit Bonheur a try. This Languedoc restaurant is situated at 6 rue de la Savonnerie, Sete (for more information read our review of Petit Bonheur).
L'Entre Pots, Pezenas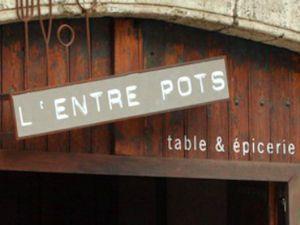 L'Entre Pots is without doubt the best restaurant in Pezenas, indeed in my opinion I would even describe it as one of the best restaurants in Languedoc. Praise indeed, but well justified. The flavours that the chef packs into the food are quite simply amazing. The wine, although expensive, is high quality. The decor is understated and the outside terrace at the rear of the restaurant is perfect for summer dining (see L'Entre Pots for a full review).
Auberge de la Tour, Valros
Auberge de la Tour, is situated in Valros, close to Pezenas on the N9 route national. It has long had a repuation as one of the finest restaurants in Languedoc. Whilst the atmosphere may sometimes be lacking, there is no doubt that the quality of the food is always superb (see Auberge de la Tour for further information).

Le Rajasthan, Montpellier
Le Rajasthan is in my opinion the best Indian restaurants in Languedoc. Not only is the food an authentic taste of India, but the setting is perfect as well. Situated in a pretty little square, just behind the main shopping street in Montpellier (see Le Rajasthan for more details).
Les Palmiers, Pezenas restaurant, Languedoc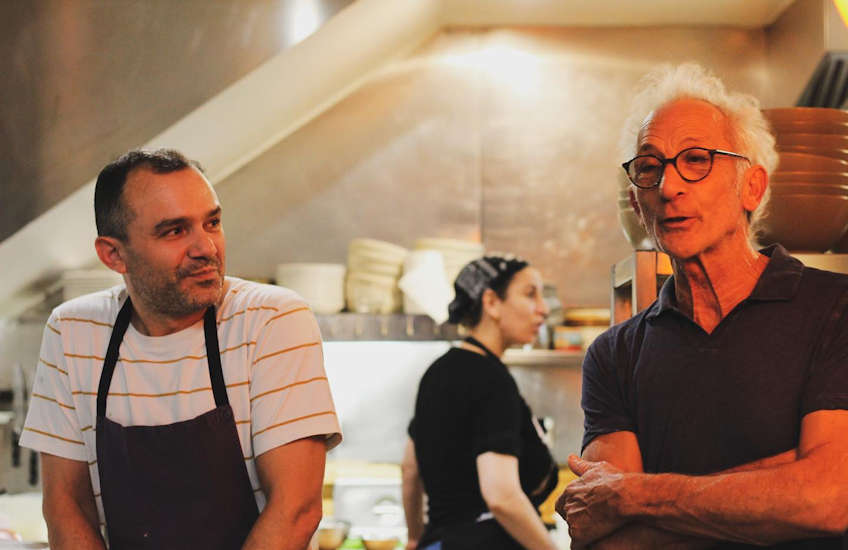 Les Palmiers is a lovely open-air restaurant in the centre of Pezenas. The food is an eclectic mix of traditional French favourites and influences from Spain and Morocco. Our son plays football with the Head Chef's son and I have to say that their dog is the fattest dog I have ever seen. Mind you, if he is getting all the left-overs, then you can understand why! Les Palmiers is an excellent choice for a summer evening meal. For more details, see our restaurant review Les Palmiers, Pezenas restaurant.