Last updated on .
Hits: 2430
La Maison de Petit Pierre restaurant Beziers, France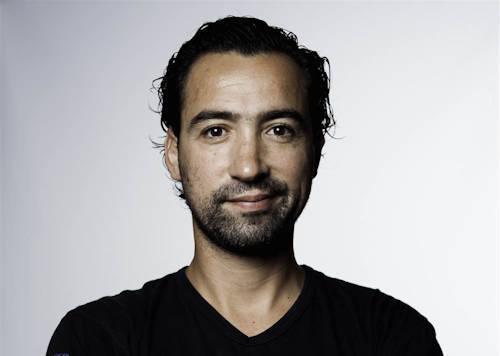 The Petit Pierre restaurant, Beziers, really came to prominence when the Chef and patron, Pierre Augé won the Top Chef TV title in France in 2010. Top Chef is the French equivalent of Masterchef. Augé has since gone on to win this covetted title 3 times, this most recent victory being in April 2016. His celebrated fried chicken salad and prailine mustard ice cream gained Augé a unaminous victory amongst the judges.
What is perhaps surprising is that Augé has yet to achieve a Michelin star to join L'Octopus, the only Michelin star restaurant in Beziers. But this is sure to come soon. The Michelin guide already classifies Petit Pierre as an Assiete Michelin - the classification below a Michelin star. The Michelin guide notes that "People flock to Petit Pierre for its delicious, tasty and beautifully prepared fresh food".
La Maison de Petit Pierre restaurant Beziers France
Piere Augé opened the Petit Pierre restaurant in 2010 after his Top Chef title victory and he runs the restaurant with his wife Fanny. He is great fiends with the Michelin starred Chef, Fabien Lefebvre, who runs L'Octopus restaurant in Beziers, and he often credits him with his success in the Top Chef titles.
What is surprising about Petit Pierre when you visit it, is that it is not the sort of stuffy, formal restaurant you may expect. It is relaxed and friendly. The waiters are very knowledgeable and will always stop for a chat and discuss the dishes with you. The seating for the restaurant is mainly in the patio garden, with vines hanging down, parasols and distressed wooden tables. Inside you have wooden chopping boards hanging on the walls and plenty of colourful cushions.
Petit Pierre restaurant Beziers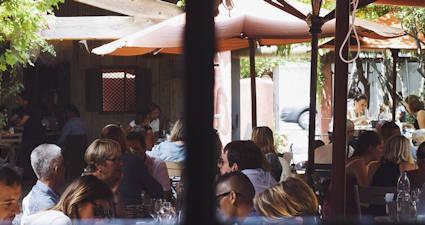 Lunch at Petit Pierre starts from around €15 and Dinner ranges from €40-€70. There are 4 menu choices: €15, €23 (the three course lunch menu), €40 and €70 (which includes 6 courses + amuse bouche)
You will find the Petit Pierre restaurant at 22 Avenue Pierre Verdier, Beziers, France. This is very close to the Bullfighting arena in Beziers. For reservations pleases call : +33 4 67 30 91 85 or make a reservation through the restaurant website: Petit Pierre.
If you do visit the Petit Pierre, make sure that you also stop off at the fabulous cheesemonger just next door. This is certainly the best place to buy regional cheeses in Beziers and I would probably say it is the best place in Languedoc to buy cheese.