Last updated on .
Hits: 2062
Le Taj Mahal, Indian restaurant Beziers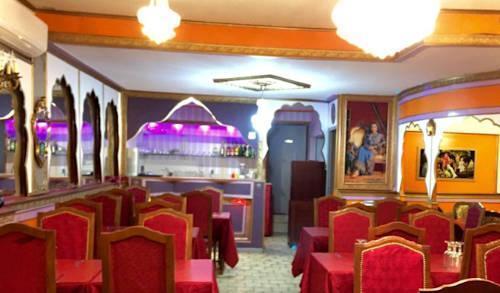 Le Taj Mahal Indian restaurant is always our treat whenever we visit Beziers. The Taj Mahal is probably the closest you are going to get to a British Indian restaurant in South France. The food is reasonably priced, the waiters speak French and English, they serve Indian beers and the decor is authentic Indian restaurant style. The Taj Mahal also do deliveries within a 25-30km radius and it is surprisingly cheap (you get a reduction on the delivery charge the more you order). We have tried all our favourites at the Taj Mahal: Lamb Rogan Josh, Chicken Tikka Masala, Prawn Bhuna, Chicken Korma and Chicken Jalfrazee. All are cooked well and the flavours take me back to the curry mile in Rusholme Manchester. The co-owner and head waiter at Le Taj Mahal, is a very nice lad and he always spends time chatting away. If I could make just one request though: please put poppadoms on the menu!!
Le Taj Mahal, Indian restaurant Beziers
There are a number of Indian restaurants in the South of France that we have tried. There is another Punjab restaurant in Beziers (Palais de Shayan), but it is not as good as the Taj. We have also tried one in Agde, which was not too bad and there is a very good one in Montpellier (Le Rajisthan).
You will find Le Taj Mahal restaurant at 8 Boulevard de Starsbourg, Beziers, France. This is actually a small side street off Avenue Georges Clemenceau, the main route into Beziers from the north of the city. It is 4 blocks before the main round about at the top of Allees Paul Riquet. For reservations or a take away order please call +33 4 67 77 76 17. Le Taj Mahal restaurant is open from 11.30am to 11.30pm daily.