Last updated on .
Hits: 672
Saint-Chinian wines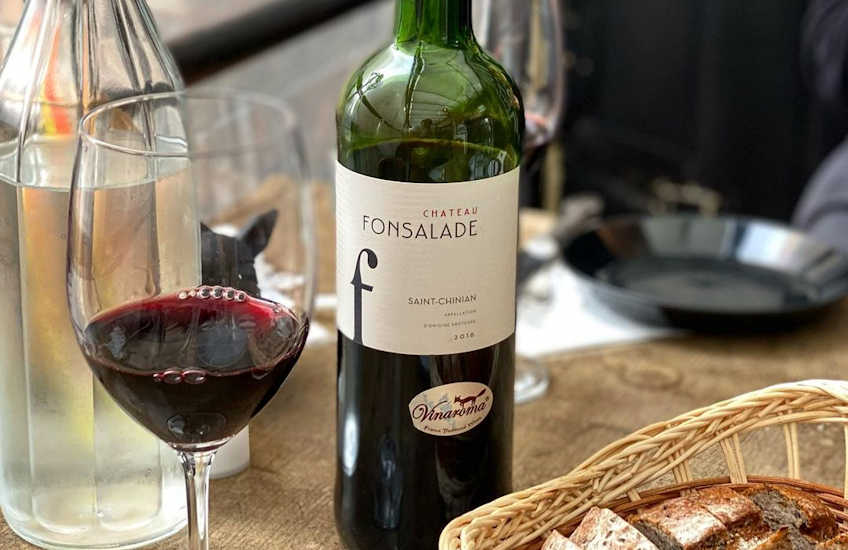 At the foot of the Montagne-Noire (Black Mountains) and covering the picturesque Orb valley, the Saint-Chinian wine appellation was formed in 1982 to group together the wine production from twenty local villages, centring around the town of St Chinian. With its strong focus on high quality wine production, St Chinian wines have won a well-deserved reputation for fruity, full-bodied Languedoc wines.
Although some rose is produced, my preference when it comes to Saint Chinian wine is to stick with the reds. However, I have been told that the rosés from the village of Roquebrun (in the Saint-Chinian appellation) are very good.
St Chinian wine, Languedoc
Some of the best Saint-Chinian wines to look out for include:
Domaine Canet ValetteSaint Chinian wine - visit this page for further information about this wine and the domain (Domaine Canet Valette)
Domaine Clos Bagatelle, St Chinian wine
If you are in a restaurant and you want to taste a good Languedoc wine then I would recommend choosing either a Saint Chinian wine, a Minervois or a Faugeres. You won't go far wrong.
For more great Languedoc wines please read our article Best Languedoc Wines. For further details about the wines of St Chinian please visit the Saint-Chinian AOC website.