Last updated on .
Hits: 2713
Noilly Prat dry vermouth, Marseillan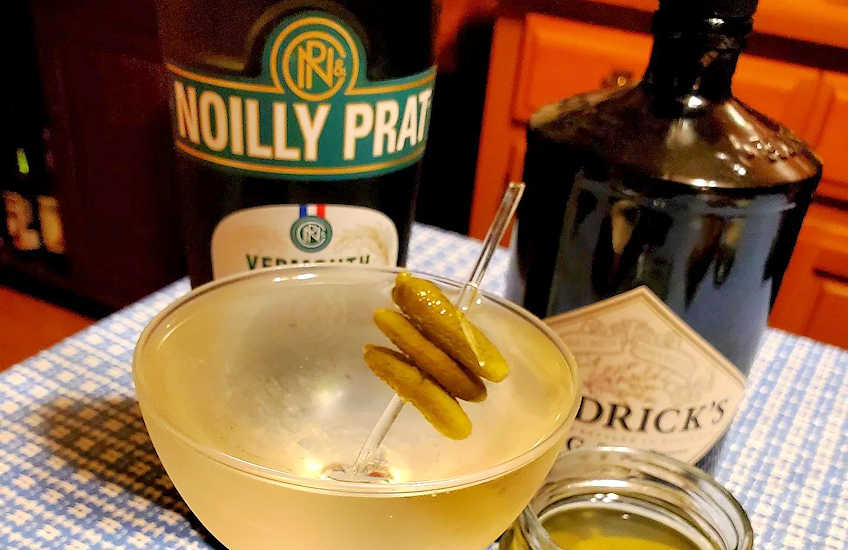 One of the claim to fames of Marseillan, a nice little coastal town in Languedoc, is that for the last 200 years it has been the home of Noilly Prat, the French vermouth drink. Noilly Prat is most famously used as the base for Dry Martini. The Noilly Pratt factory is located on the edge of the harbour in Marseillan in South France, close to Cap d'Adge.
The original Noilly Prat dry vermouth was invented back in 1813. It is a straw coloured drink that uses around 20 different local herbs and ingredients. Nowadays, there are actually three different varieties of Noilly Prat - Red, White and the Orange. The red and ambre versions of Noilly Prat were introduced in the last 30 years.
Noilly Prat Dry vermouth is 18% alcohol by volume. Although not a particular fan myself, the Orange Noilly Pratt vermouth (Ambre) definitely tasted the best. The dry Martini cocktail consists of approximately 1/3 Noilly Prat and 2/3 gin. Noilly Prat was also the name given by T. S. Eliot to his cat (although why this is of any interest to anybody momentarily escapes me!).
Noilly Prat vermouth history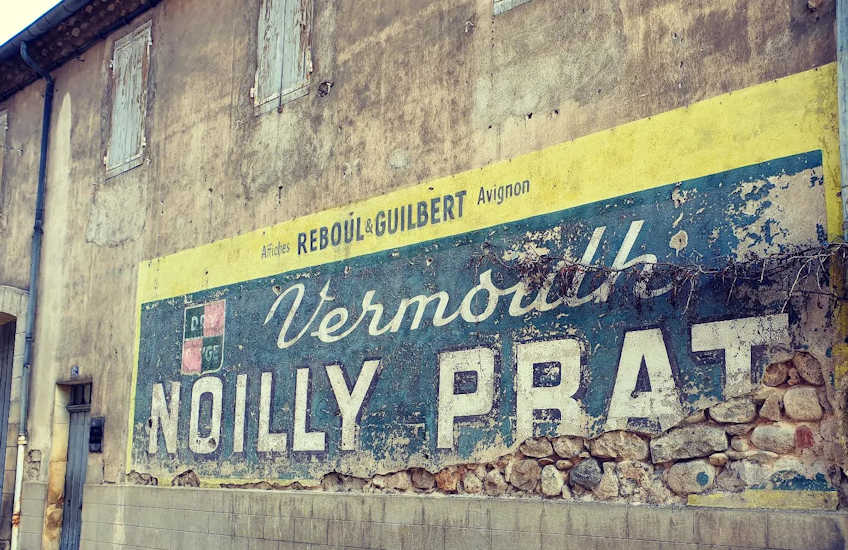 Joseph Noilly, a herbalist, developed the first formula in 1813. Apparently, the process for making Noilly Prat has changed very little over the last 200 years. The process starts off by combining two types of white wines and leaving them to mature in oak barrels for eight months. The barrels are then opened and left exposed to the sea breeze. This process alters the characteristics of the wine and it becomes darker in colour and fuller flavoured. Joseph Noilly then came up with a secret blend of 20 or so herbs that are added to the wine. The actual business of Noilly Prat was established in Marseillan in 1855, by Noilly's son Louis Noilly and his son-in-law Claudius Prat. In 1971 the Noilly Prat brand was acquired by Martini & Rossi and is now a part of the Bacardi-Martini family of brands.
Noilly Prat visitor centre, Marseillan
The Noilly Prat cellars overlooking Marseillan harbour are open from March to November. Unbelievably the visitor centre attracts over 80,000 visitors a year. The tour (which costs around €3.50) explains the manufacturing process and finishes off with a taste of the three different varieties of Noilly Prat vermouth (hurrah!!). Noilly Prat, 1 rue Noilly, Marseillan (www.noillyprat.com)