Last updated on .
Hits: 3608
10 Languedoc wines in Top 50 World Wines list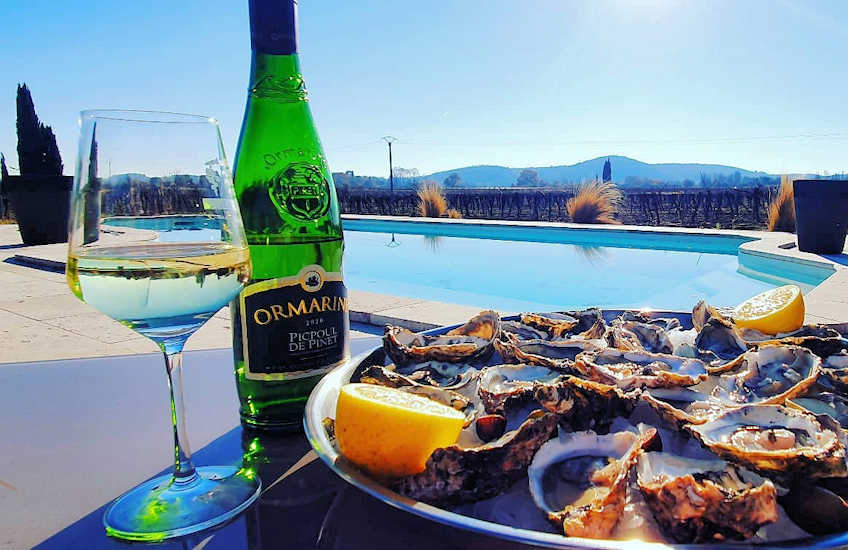 No less than 10 Languedoc wines feature in the Sunday Times list of the top wines to buy . The respected Sunday Times wine critic, Janice Robinson, has picked out 10 Languedoc wines in her wine buyers guide for 2010. Beating off stiff competition from Australia, Spain, Chile, South Africa and Bordeaux, the Languedoc wines topped the poll. Indeed Robinson singles out the Languedoc wines in particular when she comments that there is "more great stuff from the Languedoc".
Languedoc wines top the poll
The latest success for Languedoc wines continues a developing trend amongst influential wine critics. Many are beginning to see the real quality in Languedoc wines and this provides reward to those quality Languedoc wine producers who have made a deliberate decision to reduce yields and focus on higher quality Languedoc wine production
The final list of Languedoc wines topping the Sunday Times wine list includes:
Best white Languedoc wines
1. Languedoc wine - Domaine du Météore, Les Léonides Blanc 2009, Faugeres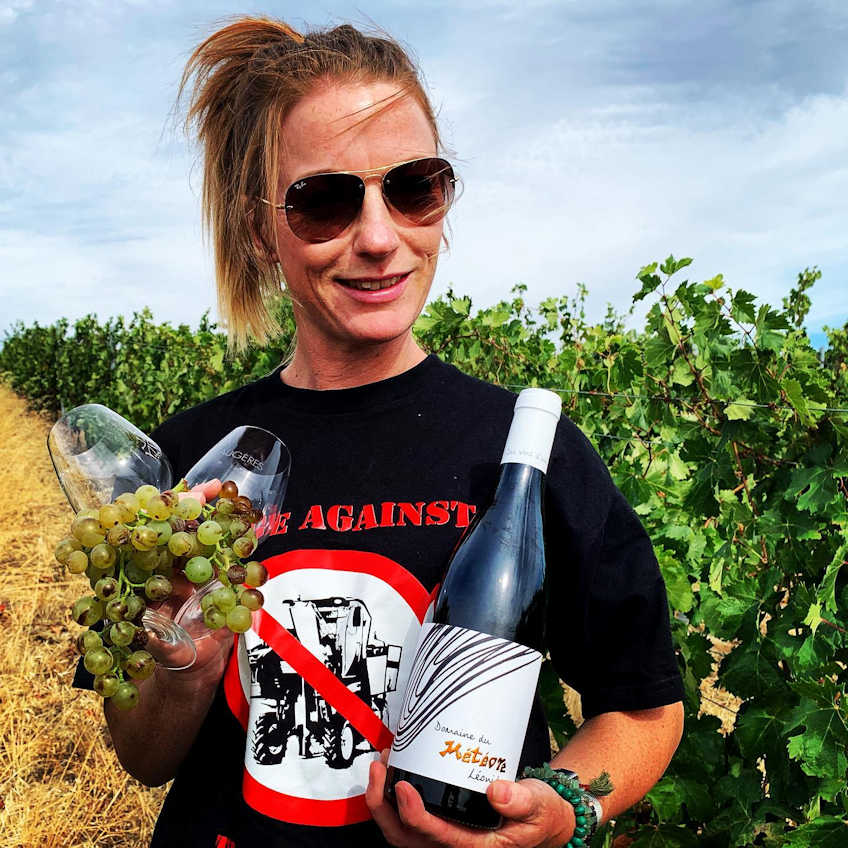 There are not many white Faugeres wines around, but this excellent Faugeres white is a blend of Marsanne and Roussanne grapes. Janice Robinson describes this white Languedoc wine as having "real minerality and interest, with lime flavours and an intense and silky texture". The wine is described by the producer as a very well balanced white wine. But at 14 per cent alcohol it will need to be drunk slowly.
2. Languedoc wine - Domaine Fontanel 2007 Cotes du Roussillon
The Cotes du Roussillon AOC is slowly building up a good reputation for itself amongst local Languedoc wine producers. Wine has been produced in the historic Tautavel area for centuries. Indeed on the Tautavel wine slopes can be found the 'Caune de l'Arago' cave in which some of the oldest human remains in Europe have been found. This white Languedoc wine is produced using mainly Grenache Blanc vines first planted in 1908. Janice Robinson, Master of Wines, describes this white Languedoc wine as having "a lightly smoky nose, very broad and yet fresh too, with some lime-blossom character". Yet again this is another big bold wine at 14 per cent alcohol.
3. Languedoc wine - Leon Barral 2008 Faugeres
The second Faugeres white wine to feature in the Sunday Times wine list is described as having elements of "lemon cough drops and sherbert". Despite the somewhat laughable description, Janice Robinson does go on to recommend this Faugeres Languedoc wine as having "lots of interest, full and intense".
Best Rose Languedoc wines
The Sunday Times only featured 3 Rose wines and yet 2 Languedoc wines appeared in this list.
4. Languedoc wine - Chateau d'Or et de Gueules, Les Cimels 2009, Costières des Nimes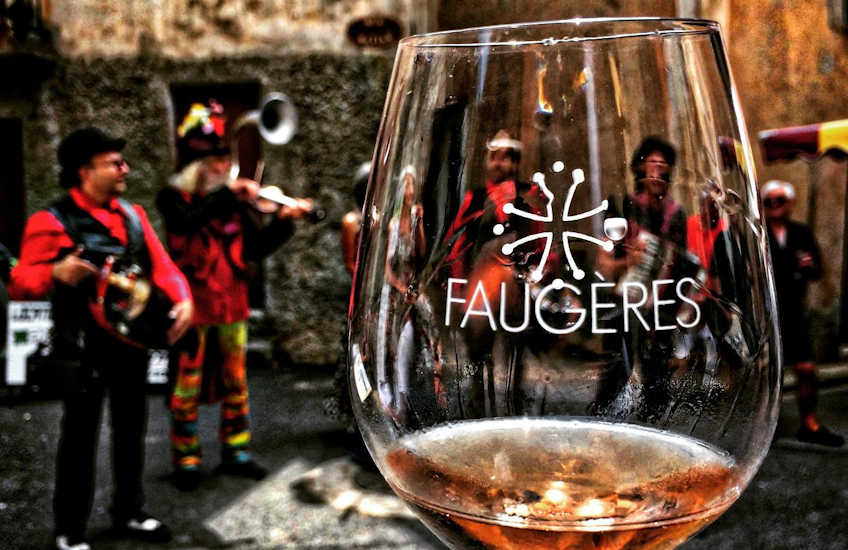 The Costières des Nimes has established a good reputation for itself as providing good value, full bodied red wines. But this fine rose Languedoc wine, made from a blend of Syrah, Grenache and Mourvedre grapes has also attracted significant attention. Robinson describes the wine as "the palate is dry and lively, bumptious, good balance and a hint of smokiness". I bought this wine recently and I would probably describe it as a dry fruity wine. But what the hell do I know? At 13 per cent it is not too powerful. A nice summer drink or perfect for an Apero.
5. Languedoc wine - Domaine du Météore, Les Léonides Rose 2009, Faugeres
The sister wine of the Domaine du Météore white Languedoc wine also makes the Sunday Times list. This excellent Languedoc wine domaine perched on the steep schist covered hills above the village of Faugeres really does have an outstanding local reputation. Janice Robinson describes this wine as "mid salmon pink, nicely balanced fruit with a dry finish". This fine Rose Languedoc wine is a blend of Grenache, Syrah, Carignan and Morvedre grapes.
Best Red Languedoc wines
6. Languedoc wine - Domaine des Terres Falmet, Cinsault, 2008, Vin de Pays d'Oc
Normally Saint Chinian wines are full bodied, but this wine is described by Robinson as "a lovely light, fruity red". The secret for this is that it is mainly based around the Cinsault grape which produces a much more delicate wine. This wine is also very reasonably priced.
7. Languedoc wine - Domaine Begude Pinot Noir 2009 Vin de Pays
You do not get an awful lot of Pinot Noir in the Languedoc (well at least not good stuff) but this wine is an exception. Produced by a small family-owned Languedoc wine producer high up in the hills surrounding Limoux (usually known for its sparkling wine), this wine is a truly international affair. The owners are British, the vineyard manager is French and the blending consultant is Australian. Janice Robinson states that this wine is "perfect for summer, lovely served slightly cool with a summer lunch". The wine is based on burgundy grapes and at only 12 per cent it is not too powerful.
8. Languedoc wine - Chateau Etienne La Dournie 2006, Saint Chinian wine
The second Saint Chinian wine appearing in the Sunday Times wine list and the 9th Languedoc wine. This lovely wine is produced from predominantly Syrah grapes, but Robinson says that it has achieved a good balance of not becoming "too New Worldy". At 14 per cent it packs a punch, but Robinson describes it as "polished and very lively, sweet and perfumed"
9. Languedoc wine - Chateau d'Or et de Gueules, Trassegum 2005, Costières de Nimes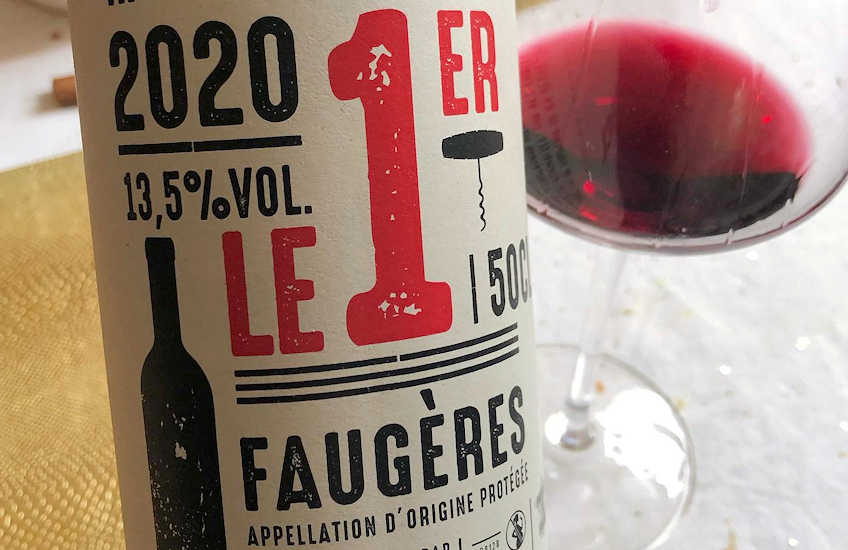 This is the second wine to appear in the list from this Costières de Nimes Languedoc wine domaine and it is a wine I am more familiar with from this AOC. Although it is not cheap, it is well worth the money. Robinson states that it is "very refined, it holds its alcohol well, Greta polish and refinement". Based mainly on Syrah grapes this is a good wine to buy.
10. Languedoc wine - Thierry Navarre, Cuvee Olivier 2007, St Chinian wine
The last Languedoc wine to appear in the Sunday Times wine list and the 3rd St Chinian wine to make an appearance. Janice Robinson recommends this wine as "a great buy from the hills of Languedoc. Lots of lovely freshness and depth - sort of a Beaujolais Cru structure". I don't really know what to make of her wine given her description - and you certainly wouldn't get a Beaujolais anywhere near the 14 per cent of this wine - but I will certainly hunt it down.
Faugeres wines - 3 Faugeres wines feature in the Sunday Times wine list. This tiny Languedoc wine producing region high up in the hills above Beziers is fast becoming the preeminent Languedoc wine producer. Find out why Faugeres wines have such a great reputation for quality in our article Faugeres wines.
St Chinian wines - ever popular Saint Chinian wines also appear in the Sunday Times Wine list 3 times. The St-Chinian wine AOC was formed about 20 years ago from a merger of around 18 smaller wine regions surrounding this South France town. Since this time it has established an excellent reputation for producing outstanding red Languedoc wines. For more information about St Chinian wines please read our article Saint Chinian wines.