Last updated on .
Hits: 2175
Domaines des Trinites, Languedoc wine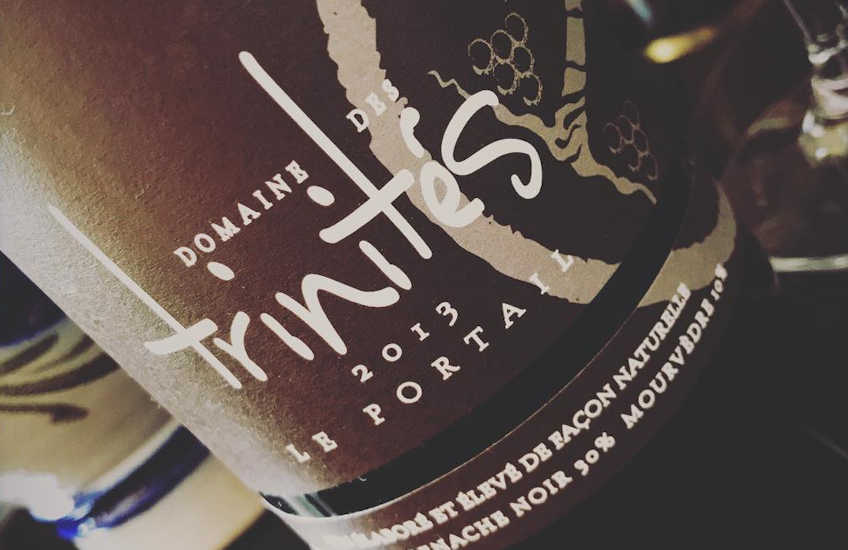 If you want to taste some fantastic Languedoc wine and get a great story to go along with them, then let me introduce you to Simon Coulshaw. The man is undoubtedly crazy - possibly crazy full-stop - but certainly crazy about his wine. Originally brought up in Paris, Simon followed his passion for wine by giving up his well paid job in IT and enrolling in a college to study wine making and viticulture. There then followed an incredible 4 year period where Simon and his Catalan wife, Monica, visited over 100 different vineyards in the Rhône valley, Spain and the Languedoc. Eventually they found what they were looking for in vineyard visit number 107. Simon remains a living legend amongst the French Real Estate agent community and effigy burning is still a frequent occurrence!!
Domaines des Trinites - great Languedoc wine
Monica and Simon's vineyard up in the hills of the Faugeres wine appellation is certainly not what I was expecting to see. There is no long driveway with a tumbling down farmhouse at the end. Also there are no underground wine cellars or palatial wine shop. This is simply a working vineyard where the focus is on producing good Languedoc wine. Slowly but surely, Simon has focused on bringing down the quantity of wine produced and raising the quality.
What first strikes you about Simon is his incredible passion for wine. For as he says "the work is exhausting and if you're not passionate, you won't stick it". They first began producing wine in 2007, but in 2008, tragedy struck when a freak hail storm wiped out virtually all of their harvest. We recently visited them to get a first taste of the 2010 harvest and to take some friends to sample the 2009 wine. Simon entertained us for 2 hours explaining how he makes the wine, the importance of the geography and soil composition and the trials and tribulations of being British winemaker in the heart of the Languedoc wine-making country.
Simon currently produces around 10 different wines. He produces two white wines (my preference is for the Rousanne over the Vigonier) and a really fantastic Rose Languedoc wine. If you really want to wind up Simon, just ask him, like I did, whether his Rose wine is a blend of Red and White grapes. He will go off like a rocket! The rose is an excellent wine for an 'apero'.
Simon also produces 4 red wines. 2 of the red wines go under the Faugeres wine appellation and 2 are sold under the prestigious Coteaux de Pezenas marque. Out of the reds, my choice was the Faugères, les Maurels. This is a really, really good Languedoc wine. It is a definite first bottle of the evening job.
So if you want an entertaining afternoon and you want to buy some really excellent Languedoc wine, then please call in for a visit with Simon and Monica. Great people, great fun and great Languedoc wine.
Domaines des Trinites, Faugeres wine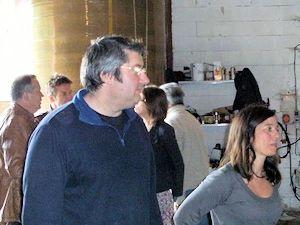 You will find Domain des Trinites in the tiny village of Roquessels, which is on the road from Roujan to Faugeres. After you pass through Gabian, drive on for another 5 minutes and on the right hand-side in the distance, you will see a village perched up on a hill. Take the turn off for Roqueselles and Simon and Monica's place is just on the left as you enter the village. Please ring them in advance to book a time to come and visit (04 67 90 23 25).
Domaines des Trinites, 6 Chemin de l'Aire, 34320 Roqueselles, France.
Email: This email address is being protected from spambots. You need JavaScript enabled to view it..
Website: www.trinites.com.