Last updated on .
Hits: 1862
Chateauneuf-du-Pape wine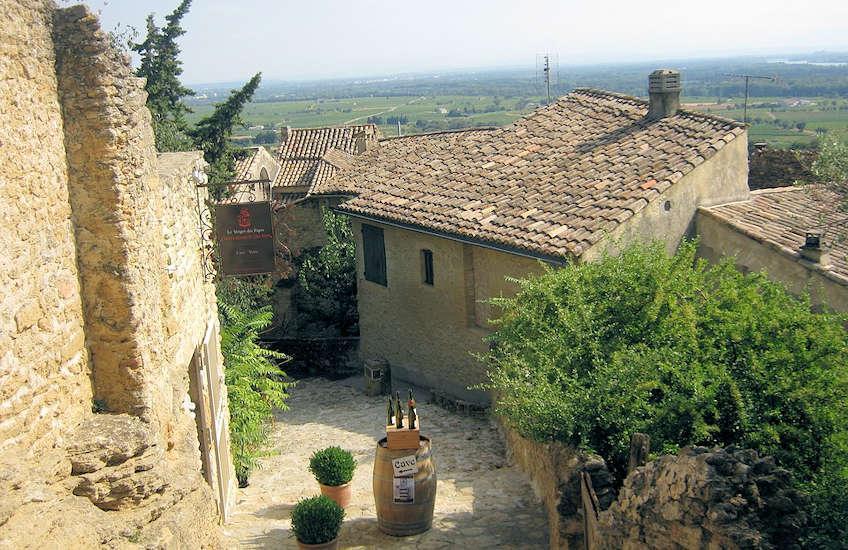 The Chateauneuf-du-Pape wines need no introduction to wine buffs everywhere. Although technically not quite in Languedoc wine region, Chateauneuf-du-Pape is such an amazing wine and so close-by that it is worth a detour up to Avignon to seek it out. Situated 20km from Avignon, this appellation of wines is famous the world over.
The story of Chateauneuf du Pape begins in the 14th century when the Pope's court moved to Avignon. John XXII, the second pope from Avignon, who reigned from 1316 to 1334, had a castle built as a summer residence on the heights of the village of Calcernier, several kilometres from Avignon. This village was renamed Chateauneuf du Pape ('the Pope's new house') in 1893.
Chateauneuf-du-Pape - finest Languedoc wines
The small vineyards near to the village produced an excellent wine, known locally as "the Pope's wine". The Chateauneuf du Pape Appellation was created in 1933. The Chateauneuf-du-Pape appellation, produces Languedoc wines which are rich, spicy and full-bodied. The preferred grapes are Grenache and Mourvedre. Some have also planted Syrah for the tannin and structure it adds to the wines. The earth around Chateauneuf du Pape is amazingly rocky, but that's one of the secrets of the outstanding Chateauneuf-du-Pape wine. The stones act as a storage heater, soaking up the Provencal sunshine during the day, and releasing the heat into the night, long after sunset. For more information about the wines of Chaeauneuf du Pape please visit the Chateauneuf-du-Pape AOC website.
Chateauneuf-du-Pape wine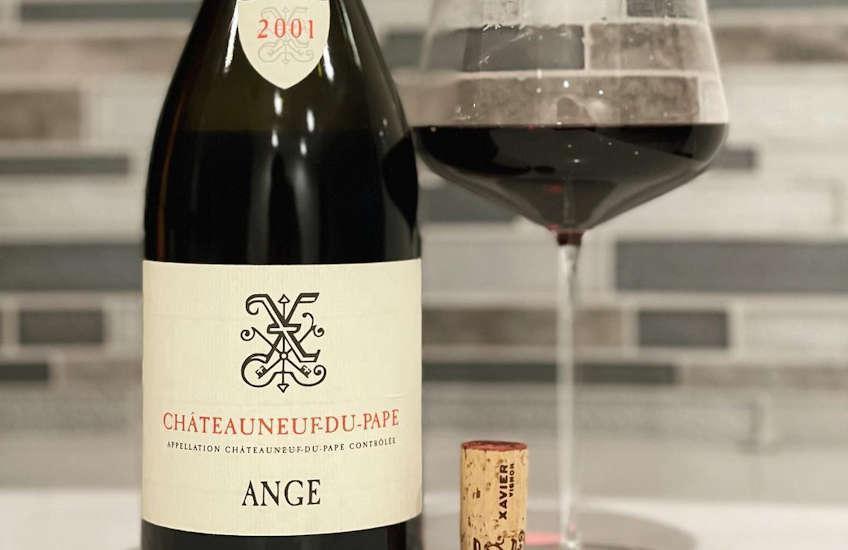 Chateauneuf-du-Pape is a medieval village on the side of a hill, guarded by the ruins of an ancient chateau towering above. From the chateau hill you have an outstanding view in all directions, mostly of vineyards, of course. Off to the east and south of Chateauneuf du Pape, you can see the Rhone wind its way across the fields. The streets of Chateauneuf du Pape are narrow, curving around the hillside or climbing up and down between the houses. The buildings are old, but everything is very thoroughly restored, and this is clearly a tourist town, and its purpose is to sell wine. Apart from the foundations, only two walls remain of the chateau, but they're the ones facing the village, and they're still high and imposing, giving a good feeling of what it was like here centuries ago.
If you are in the languedoc and you want to buy some truly special wines to take home then a journey up to Chateauneuf du Pape should be firmly penciled into your itinery. Also see Avignon for more information about what to do and see in the area.