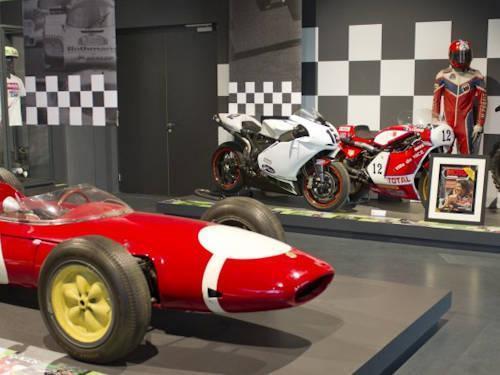 If you are visiting Nice this summer, then one place worth checking out is the new Musee National du Sport. Even if you are not a regular museum visitor, you cannot be bored with this museum in Nice, France. The museum of sport which features some amazing historical artifacts and memorabilia from the Tour de France, the Olympics (which France helped pioneer in 1896), the Football World Cup (which France hosted and won in 1998) and tennis (again France was an important early proponent of the sport - if you don't believe me google the origins of "deuce" and "love" in tennis scoring).
Things to see in Nice France: Museum of Sport, Nice France
The Musée national du Sport is located in the Grand Stadium of Nice, France, and was first established in 1922 in Paris. In 2014 the museum was relocated from Paris to Nice. The museum contains more than 100,000 items documenting sports from the 16th century to the present day, including the football used in the 1998 World Cup final, Yannick Noah's tennis racket and various Olympic torches. The museum also features various sport related paintings by Maurice Denis and sculptures by Gustave Doré and Alfred Boucher. With atmospheric sound installations, film projections and interactive challenges, each room invites visitors to feel the intensity of physical effort and the emotion of defeat and victory for themselves.., including a fine collection on the history of the modern Olympic Games from 1896. The collections include sports equipment, paintings, sculptures, posters, drawing, philately, advertising, books, and magazines.
Musée National du Sport
Bd des Jardiniers, Stade Allianz Riviera, Nice, France.
Tel.: +33(0)4 89 22 44 00
Opening hours: 10:00-18:00 (May to September) 11:00-17:00 (October to April); closed Mondays.