Long winter lets France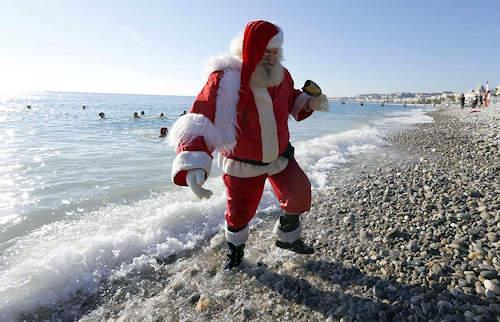 Grab some winter sun on the empty beaches in South France during the winter. With its mild winters, great transport connections (with 10 low cost airports and empty roads) and fantastic landscape, the South of France is the perfect place for a long winter holidays in France. At Go Languedoc we have established a reputation as the leading provider of properties for long winter lets in France. One reason for this is that we visit all of our long let properties to make sure that they are properly equipped for renting over the winter period. This also gives us a good idea about the layout of the house, the facilities and the locality. Another reason is that we live permanently in the South of France and we have amassed a great deal of local knowledge about the different regions and areas. We have also rented long term in France ourselves, so we are also able to provide first-hand advice.
Long winter lets, France
The idea of taking a long sabbatical in France, was probably first popularised by Peter Mayall and his book "A Year in Provence". But before Mayall, there were others such as the cookery writer Elizabeth David ("French Provincial Cooking") and the Treasure Island author, Robert Louis Stephenson ("Travels with a Donkey in the Cévennes"). All were seeking to discover the secret of the rural French way of life.
In our experience, there are many reasons why people are still coming to the South of France in search of long winter lets. France has retained its appeal for second holiday home buyers. More foreigners buy second homes in France than any other European country, eclipsing even Spain. Property remains cheaper in the South of France than other parts of Northern Europe. There is also a plentiful supply of character properties, as well as do-me-ups. The climate and gastronomy of the region also continues to offer something unique. There is no better way to find the perfect property than to live in the area and experience the climate and culture. Living in the area can also help you find out those areas and properties which may be perfect for a holiday vacations, but may not be suitable for long stays throughout the winter.
Winter holidays France for a year out
Escaping from the rat-race and taking a 'year out' with your family is also a popular reason why a number of our customers are looking for winter holidays in France. This was certainly our initial reason for moving to France. Encouraged by watching television programmes such as 'French Leave' starring the chef John Burton-Rice and his family and other similar programmes (there was one about a wine-maker in the Pyrenees and an Actor living in the Ardeche), we decided to give it all up and come out for a year. It was certainly an enriching experience and you do grow closer as a family and you find out a lot about yourself. There is also the 'enjoyable miscomfort' of immersing yourself in a different culture and way of life. Life in the South of France is slower and based around the outdoors (or rather a table outdoors under a pergola). However, it is not always easy to earn a good living locally and your the first priority we tell all of our customers is to spend time and money on improving your 'street French'.
Winter lets France - the climate
Also the idea of taking a property for winter lets in France in order to escape the miserable weather of Northern Europe or North America, also has some appeal. The climate in the South of France remains pleasant from April through to October (although we do usually get some storms in October). During November and December it does begin to turn cold (5-13oC during the day) and the nights can sometimes dip below freezing, especially up in the mountains. The silver lining however is that during the day, you get lovely clear blue skies and sunshine. January and February can be wetter than December, but the days do start to become longer. One word of warning though, is the wind. If you are located in the Tramontane region (Perpignan up to Narbonne and across to Carcassonne) or in the Mistral region (Provence), then the strong winter winds can make life uncomfortable. Villages literally batten down the hatches when the wind starts to blow and everybody stays indoors. So if you are on the search for properties for long winter lets in France, then just keep an eye out for the number of windmills dotted about the surrounding hills as this is usually a good indication of the strength of the winter winds. Areas such as around Pezenas, and up towards Montpellier usually escape quite lightly.
We have listed below some examples of the types of long winter lets, France, available on Go Languedoc. The full range of winter lets in France can be found here: long winter lets, France.
This Southern France villa for long winter lets France, is at the edge of the small village of Villelongue-dels-Monts in its` own private grounds. Approached from a private track the property has ample parking for a number of vehicles. Views towards the nearby village and the foothills of the Pyrénees, the Plain of Roussillon and the Mediterranean coastline in the distance. f you are looking for a long winter let with a touch of luxury then this property is for you. It benefits from it`s own large private pool, terrace with stunning views and it is near the beaches. It easy to visit the other sites of the Languedoc from Ceret and visit Spain.
>> Southern France villa for long winter lets
These luxury long term winter lets in France are located between Nimes and Montpellier, near the small medieval town of Sommieres. These winter lets are situated at Le Domaine de Monteils, a former monastery. The surrounding area is famous for its wine and is bordered to the south by the wetlands of the Camargue and the sandy beaches of Languedoc and in the north by the spectacular Cevennes national park. The area is full of historic sites, including the city of Avignon, the medieval duchy of Uzes, the roman towns of Nimes and Arles and the UNESCO World Heritage sites of Carcassonne and the Pont du Gard. There are 5 luxury winter lets at Domaine de Monteils. In a Mediterranean park of 5 hectares, Domaine de Monteils looks like a little Provençal hamlet and provides and oasis of calm and relaxation. These carefully restored long term lets provide luxury accommodation for couples without children. Guests are encouraged to use the spas, the large swimming pool and to enjoy the surrounding nature. All of these winter lets in France have been equipped to the highest standards with queen sized beds, wifi, satellite HD TVs and high spec kitchens and bathrooms.
>> Sommieres long winter lets in France (sleeps 2)
This property is available for long winter lets and was refurbished to a high standard in 2007. The work has been carried out sympathetically and many of the wonderful original features have been retained including a stunning fireplace and staircase. A traditional character property which also benefits from it's own private roof terrace. It offers spacious accommodation for a couple or up to 4 people. Olonzac, Canal du Midi holiday rental is within walking distance of restaurants, bars, shops and the Tuesday market in Olonzac.
>> Long winter lets France, Olonzac
This winter rental in the South of France is in the village of Margon near Pezenas. The property is on one level and has 3 double bedrooms, a large garden and swimming pool. Available to rent October - May on a long term let basis. Margon is an ideal location to explore the Languedoc region in the South of France.
>> Winter rental South of France near Pezenas
.
This stylish house for long term lets in France, is situated in the village of Servian near to Pezenas and Beziers. The property is a beautifully restored old Wine growers house with 4 bedrooms and 206m2 of living space. This fabulous long term let, France also comes with a walled courtyard garden and two terraces. Servian, situated in the Languedoc-Roussillon region, is just 25 minutes from the beaches on the South France coast. The village has a market day on Monday, Thursday and Saturday, there are 3 boulangeries, a butcher, a newsagent and a supermarket right on the edge of the village. There is also a brand new indoor/outdoor swimming pool in the centre of the village, together with excellent sports facilities. Servian is a good location for a long term winter let in France, whether you are house hunting or having an extended holiday. It is situated near the main rail and road networks and its is just 1 hour from several South France airports.
>> Servian, stylish winter let France (sleeps 8)
This long term rental in France is close to the beautiful town of Uzes, in South of France. It is an 18th century stone houses in a typical Provencal hillside village facing all-day sun. It is covered in vines, has a huge walled garden, a swimming pool and a large terrace. This long term rental in France is in the village of St Maximin, which is just a few minutes from the wonderful town of Uzes and near the Pont du Gard and Nimes. A great location to visit the sites of the Languedoc region whether on an extended holiday or house hunting.
>> Uzes long term rental in France.
Maison du Monde is a beautiful renovated gite in the delightful village of Pepieux, very close to Olonzac, Capital of the Minervois and is situated about midway between Carcassonne and Beziers and about 40 minutes drive from Carcassonne Airport! The very comfortable accommodation, which is over three floors, consists of a very well equiped new kitchen with doors opening out onto fully walled courtyard offering private and quiet space for sunbathing and relaxing. The property sleeps 6 in comfort.
>> Maison du Monde, winter lets France
Where to next . . . ?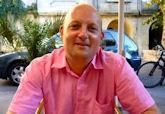 I hope that this article has provided you with some good ideas about the types of properties available for long winter lets in France. If you would now like to search for rental properties currently available in South France, please follow the links below:
If you would like some more detailed information about renting long term in France over the winter, then just drop us a quick message and we will come straight back to you. I wish you a wonderful stay in the South of France.
Contact Iain by Email or by phone +33 6 95 00 28 44