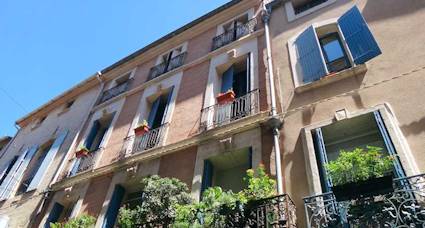 If you are looking for long term rentals in France, the town of Pezenas is a very good choice. Pezenas has everything that you could need from a long stay in the South of France: beautiful old buildings, a good range of shops, good transport links, gorgeous countryside and just a short drive to the beach. Pezenas itself is one of the prettiest towns in the South of France and you will enjoy spending time in the town soaking up the culture and atmosphere.
Pezenas was once the capital of the Languedoc region, but since this time, the town effectively stood still. The benefits today of this stagnation is a well preserved medieval town with plenty of windy streets and alleyways. Pezenas is well connected with 4 airports nearby (Beziers, Montpellier, Carcassonne and Perpignan), a TGV train station about 15 mins away and the A9 and A75 autoroutes are on your doorstep.
Pezenas long term rentals in France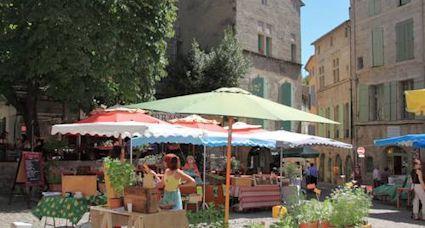 Pezenas has all the local amenities that you will need if you are planning a long term rental in France. There are a number of schools (for all ages of children), a local hospital, plenty of restaurants (including the excellent L'Entre Pots restaurant), two large supermarkets and more pharmacies than you can shake a stick at. The local villages around Pezenas are particularly beautiful. Some of the more popular villages include Tourbes, Caux, Nezignan L'Eveque and Neffies.
The best time to visit Pezenas is during the fantastic Saturday market in Pezenas which takes over the whole of the town. Here you can buy all manner of local foods, flowers, clothes and nic nacs. Pezenas is also in the heart of the Languedoc wine region and the good vineyards of St Chinian, Faugeres and Picpoul de Pinet are not far away. There is always a festival of some sorts going on in Pezenas - be it a theatre festival, antiques fair, film festival, wine festivalor medieval fete.
Pezenas is also a bit of a sports town, with the local football team playing at a high standard, a rugby club, a tennis club, an athletics stadium and numerous cycling clubs. There is also a local outdoor swimming pool, which is great to go to in the heat of summer. Pezenas is also close to the beaches of the Mediterranean and you have Beziers and Montpellier nearby if you want to experience big city life once in a while.
Pezenas long term rentals in France
Here we have highlighted just some of the Pezenas long term rentals in France that are currently available for rent on Go Languedoc. Please check the availability calendars as we can not guarantee that the houses will always be vacant for the entire period of your long term let. If you have any particular requirements for renting long term in France, please drop us a line and we will be able to provide you with a number of options to match your needs (contact: Pezenas long term rentals in France).
This long term winter let France is recently renovated and situated in the Historic Centre of Pezenas. The accommodation is perfectly situated in the old town, close to shops, restaurants and Saturday market. Ideal for a couple or couple with child or 2 couples in 2 bedrooms. Renting for the first time this summer.
>> more info on this Pezenas long term winter let France.
This Pezenas long term rentals property in South of France is a few minutes walk from the historic centre of Pézenas. The house has a south facing screened terrace (shaded by an olive and a pomegranate tree) and a pool in a secluded garden. The apartment, which sleeps six and has a private entrance, is on the ground floor of an old two-storey house, built in the 1800s. It is newly renovated and fully equipped for your comfort and convenience. Well situated, it is 45 minutes from Montpellier, 20 minutes from Beziers and a 15 minute drive from Vias Plage and other fine beaches. Carcassonne is one hour away and the Spanish border is just two hours.
>> more info on this Pezenas long term rentals South of France.
This South of France long term rental is a former vigneron it has all the character and features of a traditional French property. It sleeps 8-10 in 4 bedrooms and there is a large terrace for dining and a pool. This French villa holiday home is in the village of Roujan - which has all the amenities including a couple of bars, restaurants, bakers and small supermarkets. The village tennis courts are right next to the villa. The historical town of Pezenas is a 5 minute drive away.
>> more info on this South of France Long term rental.
This house for long term let, France, is situated in the village of Servian near to Pezenas and Beziers. The property is a beautifully restored old Wine growers house with 5 bedrooms and 206m2 of living space. This fabulous long term let, France also comes with a walled courtyard garden and two terraces. Servian, situated in the Languedoc-Roussillon region, is just 25 minutes from the beaches on the South France coast.
>> more information on this spacious long term let, France
This house for long term rentals in France sleeps 8 people and is a village house with swimming pool and walled garden The long term rentals in France sleeps 8 and has four bedrooms and 2 bathrooms on three floors. Situated in the village of Aumes just outside Pezenas and is ideally located if house hunting or having an extended holiday.
>> more info Long term rentals in France.
This South France long term rentals property is located in the picturesque village of Péret in the Languedoc region. The property is modern inside and contains a spacious lounge, well-equipped kitchen and a large en-suite double bedroom. The property also comes with a large garden (40m2) which includes a nice patio table and parasols. The property is south-facing and enjoys warm sunshine throughout the year. The property is located in a quiet area on the edge of the village, but it is still within walking distance to the centre of the village. Péret is a small, traditional wine-making village, situated between the mountains and the sea, close to Clermont l'Hérault and Pézenas and less than 10 minutes away from the main highway, the A75. This makes it very easy to reach the beaches and to explore the Languedoc region.
Peret, France, long term rental sleeps 2-4
Where to next . . . ?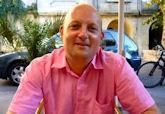 I hope that this article has provided you with some good ideas about the types of properties available for long term rentals in France. If you would now like to search for rental properties currently available in Pezenas and the surrounding villages, then please follow the links below:
If you would like some more detailed information about renting long term in France, then just drop us a quick message and we will come straight back to you. I wish you a wonderful stay in the South of France.
Contact Iain by Email or by phone +33 6 95 00 28 44