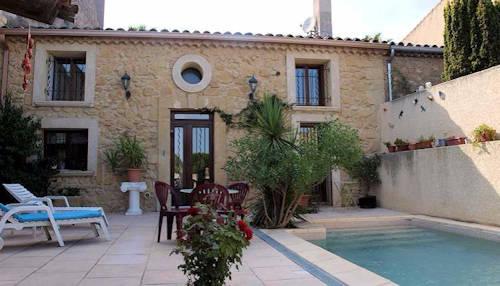 If you are looking for long term rentals in France, perhaps whilst you search for a house to buy or come for a long vacation, then we have a number of French properties suitable for monthly long term lets. At Go Languedoc we make sure that all our long term rental properties are properly equipped for extended rentals, especially over the winter months. You will see some items below that offer a useful checklist on what to look out for if you are considering a long term rental in France.
Go Languedoc's Long term rentals France:
Here is a selection of the 10 long term rentals in France that are currently available for monthly rentalls on Go Languedoc. If you would like to enquire about any of these houses for long term rent in France or if you have any particular rental requirements that you would like to discuss with us, then please send us a message at long term rent france. We have been arranging long term rentals in France for the last 9 years, so we have developed a good understanding of the local market, in terms of prices, suitability and the legal requirements.
This Cessenon-sur-Orb cottage in France is available to rent long term all year around. The cottage comes with 2 double bedrooms, 2 bathrooms and a nice outdoor deck. Cessenon-sur-Orb is a lively village, with many local services including 2 restaurants, a cafe-bar, post office, Patisserie, a local shop, Butcher and Boulangerie. Cessenon is located in the Orb valley, just 20 kms from the city of Beziers. The local river Orb offers plenty of opportunities for swimming, canoeing and white water rafting.
>> more info Cessenon-sur-Orb cottage in France to rent long term
This beautiful house for long term rentals in Saint-Maximin, Provence, is the perfect place to enjoy a relaxing stay in the South of France during the winter months. With powder blue skies and mild daytime temperatures, this really is the best time to explore all that Provence has to offer. The ancient village of Saint-Maximin is located on the western edge of Provence, close to the historic town of Uzes. The whole area is famed for fantastic local produce including truffles, excellent wines, provençal herbs, wonderful goats cheese and plenty of seasonal vegetables. You will discover many local markets and good restaurants on your travels.
>> more info Saint-Maximin Provence long term rental France
This long term rental in France is close to the beautiful town of Uzes, in South of France. It is an 18th century stone houses in a typical Provencal hillside village facing all-day sun. It is covered in vines, has a huge walled garden, a swimming pool and a large terrace. This long term rental in France is in the village of St Maximin, which is just a few minutes from the wonderful town of Uzes and near the Pont du Gard and Nimes.
>> more info Uzes long term rental in France
This pet-friendly house for long term rentals in France is located in the quaint village of Mailhac, close to Narbonne. The house is available for rentals all year around and provides comfortable accommodation for a couple or small family. The house is located in a quiet street in the heart of the old centre of the village and comes with private parking, a lovely courtyard garden, 2 good sized bedrooms and a spacious open plan living room. The house has a good internet connection, TV, washing machine and a wood burning stove for the winter months. Pets will be accepted through prior agreement.
>> more info on this 2 bed house for long term rentals France.
This house for long term rentals in France sleeps 8 people and is a village house with swimming pool and walled garden The long term rentals in France sleeps 8 and has four bedrooms and 2 bathrooms on three floors. Situated in the village of Aumes just outside Pezenas and is ideally located if house hunting or having an extended holiday.
>> more info Long term rentals in France Aumes.
La Remise is a stunning stone cottage available for long term rentals in France. The cottage provides comfortable accommodation for a couple and is ideal for house hunters or just for a long vacation. Situated amongst the vineyards in the famous Saint Chinian wine region, La Remise is located just on the outskirts of the wine producing village of Cébezan. The village dates back to 859 AD and was originally founded by Benedictine Monks. Cébezan has a population of around 500 people..
>> more info La Remise long term rentals in France.
This house for long term rentals in France is a fully restored stone village house with a breathtaking views of miles and miles of vineyards and countryside in the charming medieval village of Caussiniojouls, on the edge of the Languedoc mountains, 15 minutes from Beziers. The house is surrounded by vineyards and rolling hills, with views of the mountains in the distance. Both Bedarieaux and Beziers provide all the amenities that you will need and the Mediterranean beaches are just 25mins drive away.
>> more details >>Caussiniojouls house for long term rentals in France
If you are house hunting in the Dordogne, France, then these properties for long term rentals are the perfect place to be based. There are two long term rental properties located in a beautifully-restored old stone barn. Both barns come with 4 bedrooms and can sleep up to 8 people. The barns are comfortably furnished and benefit from UK TV, WiFi, a washing machine and plenty of outdoor space. Pets may also be accepted. The barns are situated in the small village of Fajoles, close to the Dordogne river and the beautiful villages of Domme, La Roque-Gageac and Sarlat.
Click here to see more Dordogne long term rentals France
This beautifully renovated long term property rental in South France is an amazing place to be based for a long stay in France. Le Sanglier is a 2 bedroom property located in a former farmhouse overlooking a small valley on the edge of the Black Mountains in the Languedoc region of South France. This property offers the perfect opportunity to chill-out, relax and enjoy the surrounding countryside. This South facing long term rental property overlooks a terrace with stunning views over the mountains. The property is newly renovated and comes with a fitted kitchen (including washing machine), gas hob, microwave, fridge/freezer, satellite TV, wifi (paid extra) and log burner.
Click here to see more Le Sanglier long term property rental France
This South France long term rentals property is located in the picturesque village of Péret in the Languedoc region. The property is modern inside and contains a spacious lounge, well-equipped kitchen and a large en-suite double bedroom. The property also comes with a large garden (40m2) which includes a nice patio table and parasols. The property is south-facing and enjoys warm sunshine throughout the year. The property is located in a quiet area on the edge of the village, but it is still within walking distance to the centre of the village. Péret is a small, traditional wine-making village, situated between the mountains and the sea, close to Clermont l'Hérault and Pézenas and less than 10 minutes away from the main highway, the A75. This makes it very easy to reach the beaches and to explore the Languedoc region.
Peret, France, long term rental sleeps 2-4
Click here to see more Long term rentals France.
Checklist questions for Long term rentals France ?
What is the area like in the winter?
Many French towns and villages are quite different once the tourists have left at the end of summer. If you are renting 'out of season' just ask the question? A Long term rental is different from a holiday rental and you want to make sure that you see more than one person a day. Even our village, Nezignan L'Eveque, which is a lively little place gets noticeably quieter from October through to March with about 20% of the houses closed up. So just make sure that your proposed long term rental does offer some signs of life in the winter months
Is the holiday home equipped for a long term rental?
What linen and crockery is provided and is it sufficient? Is there decent lighting for those longer winter evenings? Is there enough storage facilities? Is there adequate heating for the winter months? Many holiday homes in the South of France are very simply equipped and lack decent insulation. Whilst open beamed roofs exposing the clay ceiling tiles maybe charming in the summer, you will not think so in the midst of winter. Our previous long term rental house was like a fridge in the winter. Also check that the fireplace works. All landlords in France have to get a certificate proving that the chimney is useable. Another trick to be wary of is to be proudly shown the electric wall heaters in every room as proof that the house is suitable for a long term rental. If you are renting a house long term in France over the winter don't even think of turning these heaters on! - they drain money quicker than they heat up the room. Electricity in France is ruinously expensive. Everyone down here in the winter either picks up drift wood off the beach (there is huge quantities of it after there has been a storm), burns vine wood (burns well and gives off a beautiful smell) or uses small oil or gas cylinder heaters. I am sure that you will be fine, but it is better to be warned in advance.
What to look for in a Long Term rentals, France?

From our own experience, the key items to look for when considering a long term rental in France are:
Good cooking facilities
Large refrigerator/freezer
Washing machine/dryer
Telephone & internet
Indoor & outdoor seating
Close to a Supermarket
Car parking
Heating for winter
What is included in the long term rental cost?
How and when are utilities charged ? What extras do you need to pay for: logs, linen, gas cylinders? Are local taxes included? Ensure you are fully advised as to what exactly is included in your monthly rental and what is payable as an extra. In France there are two property taxes, (taxe d'habitacion and taxe fonciere - see French property taxes) make sure that you don't get stuck for either of them within your long term rental contract. Get the Landlord to pay.
What deposit is required for the long term rental and when?
Ah, this is a real moot point with us. We rented a house long term in France for 14 months. Everything was sweetness and light until we came to move out and our Landlord turned into Dr Jackal. In particular be wary of clauses in the rental contract that call for you to "return the property back to the condition in which you found it" as this makes no allowance for wear and tear and you could find, like we did, that the most unbelievable deductions are taken out of your deposit. We almost ended up in court over the matter. Again you shouldn't find too many problems and most Landlords are reasonable people, but make sure you check through your long term rental contract thoroughly before signing it.
Where to next . . . ?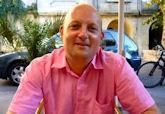 I hope that this article has provided you with some good ideas about the types of properties available for long term rentals in France. If you would now like to search for rental properties currently available in South France, please follow the links below:
If you would like some more detailed information about renting long term in France, then just drop us a quick message and we will come straight back to you. I wish you a wonderful stay in the South of France.
Contact Iain by Email or by phone +33 6 95 00 28 44