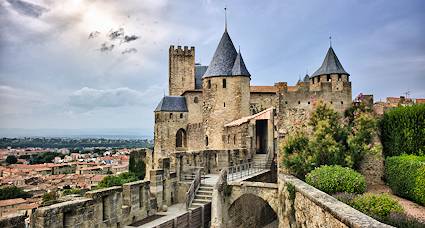 Carcassonne is a good spot to choose for long term rentals in France. Not only do you have one of France's most prominent tourist sites on your doorstep, but you are also blessed with beautiful countryside, a good road and rail network, a local airport, as well as proximity to the the Minervois wine region (one of the best in the South of france) and the shaded towpaths of the Canal du Midi. Also with the large city of Toulouse just 45 minutes down the road, with its international airport and big city facilities, then Carcassonne has all that you need for long term rentals, France. The area can get a bit windy in the winter months (check out the number of windmills!!), but you soon get used to this.
Carcassonne long term rentals France
We have quite a number of long terms rentals in and around Carcassonne and it has proved to be a popular place to rent in the last couple of years. Here is a selection of the Carcassonne long term rentals, France, on Go Languedoc. Please check the availability calendars as we can not guarantee that the houses will always be vacant for the entire period of your long term let:
This pet-friendly house for long term rentals in France is located in the quaint village of Mailhac, close to Narbonne. The house is available for rentals all year around and provides comfortable accommodation for a couple or small family. The house is located in a quiet street in the heart of the old centre of the village and comes with private parking, a lovely courtyard garden, 2 good sized bedrooms and a spacious open plan living room. The house has a good internet connection, TV, washing machine and a wood burning stove for the winter months. Pets will be accepted through prior agreement.
>> more info on this 2 bed house for long term rentals France.
This beautifully renovated long term property rental in South France is an amazing place to be based for a long stay in France. Le Sanglier is a 2 bedroom property located in a former farmhouse overlooking a small valley on the edge of the Black Mountains in the Languedoc region of South France. This property offers the perfect opportunity to chill-out, relax and enjoy the surrounding countryside. This South facing long term rental property overlooks a terrace with stunning views over the mountains. The property is newly renovated and comes with a fitted kitchen (including washing machine), gas hob, microwave, fridge/freezer, satellite TV, wifi (paid extra) and log burner.
Click here to see more Le Sanglier long term property rental France
This Mirepoix long term rental property in France is located in a beautiful part of South France, close to Carcassonne. It offers splendid peace and tranquility and is surrounded by stunning scenery. This property can sleep up to 4 people and comes with wifi and UK TV. This Long term rental property in France is made up of a well equipped kitchen and dining area with a comfortable lounge. The lounge leads on to the gites own private terrace and garden area, where you live the alfresco life style whilst relaxing with the stunning views.
>> more info Mirepoix long term rental property in France near Carcassonne.
This Carcassonne house for long term rentals, France, is a beautiful rustic farmhouse in the heart of the Montagne Noire and Cathar country in-between Carcassonne and Mazamet. Relax completely in an extravagantly but sensitively restored farmhouse, set in 2 acres of your own private gardens and woodland. 3 double bedrooms sleeps 6-8..
>> more info Carcassonne long term rentals France.
This house to rent in France long term is a large independent gite with gardens, ideal for those looking for outdoor activities and adventure for both adults and children. Apart from a wide range of local sports, the house comes with a large games room, including a full size pool table and an option to hire mountain bikes to explore the local mountain trails. The house is situated in a quiet village, surrounded by mountains, vineyards and fields of sunflowers. The area is full of historical and cultural interest being at the heart of the Cathar region with its magnificent castles. White water rafting, canyoning, kayaking, cycling, caving, horse riding, wild swimming, walking, mountain biking and skiing are just some of the popular activities available locally. There is a swimming lake just 15 minutes' drive away from the house with a sandy beach, small bar and restaurant. There are also opportunities for wild swimming in high mountain lakes and rivers. The nearest shops and restaurants are just 5 minutes away..
>> more info Quillan house to rent in France long term.
Where to next . . . ?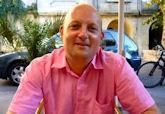 I hope that this article has provided you with some good ideas about the types of properties available for long term rentals in France. If you would now like to search for rental properties currently available in South France, please follow the links below:
If you would like some more detailed information about renting long term in France, then just drop us a quick message and we will come straight back to you. I wish you a wonderful stay in the South of France.
Contact Iain by Email or by phone +33 6 95 00 28 44