With the market for vacation rentals in Languedoc becoming increasingly competitive now is the time to get serious about marketing your holiday home for short term holiday rentals.
Marketing Vacation rentals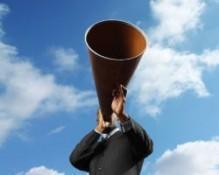 Paddy Gibbins, Go Languedoc's Property Investment Specialist, says that the market for holiday rentals has changed dramatically in the last 10 years. "The market for holiday rentals is now very much web-based. It is estimated that around 80% of all rental bookings in the Languedoc region of the South of France are made over the internet. You therefore need to get web-savvy very quickly - or find someone who can help you". As Paddy states, there are "a plethora of holiday rentals websites out there all ready and willing to take your money, but who is checking if they're any good? You could easily spend your annual advertising budget on two or three adverts and you get no bookings. I have heard of at least two owners who having spent €250 on paid adverts received not a single booking for the summer".
Holiday rentals in Languedoc
The other factor to consider is due to the increased popularity of the Languedoc region with second-home buyers, there is now a lot of properties on the market to rent. There are an estimated 38,000 holiday homes in the Languedoc region. Each year around 360,000 people stay in holiday rental accommodation in the region. Our research shows that there are approaching 1,600 rental properties advertised on the 10-15 holiday rentals websites that promote villa vacation rentals in Languedoc. This figure has grown by nearly 21% in the last 2 years.
Making your property stand out
"With so much demand" Paddy states "you have to get smart about selling the special features and benefits of your property". Every property has its own feature: fabulous views, it is close to the beach, it is near a pretty town or village, it is remote and tranquil, it is in a vibrant holiday spot, etc. Whatever it is about your property, you need to articulate this to the buying public. Think of your target audience and why they would want to come and stay in your property. Avoid being bland. Make your property stand out.
Quick response to customers
Be quick off the mark if you get a booking enquiry. Never lose a potential booking by being slow off the blocks. At Go Languedoc our aim is to respond within 2 hours with confirmation of availability. We have alerts sent to our mobile phones and we can pick up and send emails on our PDAs. By responding quickly, we keep the customer looking at our portfolio of rental properties, not at other sites.
Marketing budget
Paddy Gibbins advises property owners that they should look to spend 10% of anticipated income on advertising". Paddy recommends using a specialist website marketing company such as L34Web.
L34Web - website marketing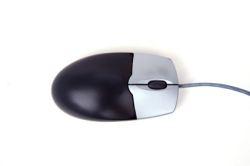 L34Web has developed a specialism in knowing where to advertise properties in Languedoc and the South of France to get the maximum response possible. As well as using the larger sites, L34Web places properties on a number of free to advertise websites and information portals. L34Web adds its own commission into the rental price so that this does not cost the owner for using their services. The company also makes use of its ties with specialist late-booking sites such as eBay, laterooms.com and lastminute.com, to place short term 'spot' adverts.
Iain Laverock, L34Web's Designer, describes his companies services as "a genuine win-win". L34Web earns its money by bringing additional rental bookings to holiday homes. For the holiday home owners, the additional bookings can make owning a second home in Languedoc cost-neutral. For further information and advice, please read Iain Laverock's Top 10 tips on marketing your second home to short term holiday rentals. If you would like to discuss the promotion of your property with Iain, please send him an email and he will respond the same day (Iain Laverock).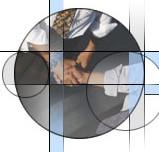 Paddy Gibbins is the Managing Partner of Buy To Let Montpellier. His company specialise in helping Property Investors find suitable investment properties in the South of France. Paddy also has extensive contacts with reputable Real Estate agents across the South of France. If you are visiting the South of France to view property, Paddy is excellent at developing property viewing schedules that meet your requirements. You can contact Paddy at: This email address is being protected from spambots. You need JavaScript enabled to view it.
Tel: +44 (0) 870 800 3232
Mob: +33 (0) 6 26 67 43 76
www.buytoletmontpellier.co.uk