If you are thinking of renting your holiday home out for short term rentals or long term lets, then you will need a good Property Agent on the ground to take care of things whilst you are away. We always recommend Maisons Tournesol to our clients because we know that the houses they look after are always beautifully maintained and they respond quickly to any problems. Our thoughts are also backed up by the customers that stay in their properties.
Maisons Tournesol
Esther Rouff from Maisons Tournesol explains that her company provides a " full range of Property Management services in the Pezenas and Herault area of Languedoc. Whatever your needs - from keyholding and changeover cleaning to pool maintenance and help with French translations and paperwork - we are sure we can meet your requirements ".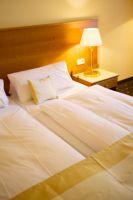 Maisons Tournesol (translation: Sunflower Homes) has over 40 properties under management in the Pezenas and Herault area of Languedoc and are one of the largest and long-established property managers in the area.
So if you're looking for a changeover cleaning service in Pezenas and Herault, or a full Property Management and Building Maintenance cover whilst you are away, then send an email to This email address is being protected from spambots. You need JavaScript enabled to view it. at Maisons Tournesol.
Alternatively, visit the Maisons Tournesol website for further details.
As Esther explains " at the end of the day, it is our job to ensure that we make your life easier. We take the stresses and strains out of having people staying in your property and we are always mindful that it is our duty to ensure that your property is returned back to the way it was when you left it ".