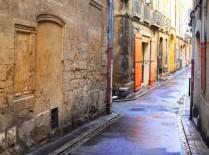 Whether you're a property investor or you want to rent your vacant second home in the Languedoc, then long term rentals can be an attractive proposition. With rental yields steady and demand ever present in the booming Languedoc region this is a good time to own rental property. But you need to be aware of the potential pitfalls.

Long term rentals South of France
Montpellier Buy to Let is a Property Investment Consultancy that advises overseas clients on investment properties in the Languedoc area. Paddy Gibbins, Managing Partner, has a wealth of knowledge and contacts with Immobiliers (Estate Agents) and property developers across the South of France. He has also helped hundreds of clients find excellent holiday homes in the region. Paddy believes that the French rental system is unique in Europe, in that the balance is firmly tipped in the favour of the tenant not the owner. "French law offers generous protection to tenants. For example, it is virtually impossible to evict a tenant during the winter even if they have not been paying the rent. Another problem we often come against is that a tenant cannot be ousted either due to the sale of the property or because an owner wishes to re-occupy the premises". These are considerations that need to be evaluated before you go down the road of looking for a long term rentals.
Benefits of Long term rentals
Paddy believes that long term rentals can be a valid proposition for a would-be property investor or property owner. He points to a number of positive factors. "It is still difficult to find good standard long term rental accommodation in Languedoc. Rental yields continue to be stable. Tenants are required to take out home insurance and it is the renter, not the owner, who is responsible for rectifying any damage to the property and to return the property to its original condition at the end of the lease. Finally, the tenant is responsible for paying the taxe d'habitation - so this is one less cost for you to bear". All in all, Paddy believes that finding a long term rental, either for the off season or for a longer period if you do not intend to use your holiday home for a year or two, does make economic sense. "The house is kept warm and maintained, any problems are quickly identified and recified by your managing agent and all the time your property is increasing in value. The bottom line is that you want it to be cost-neutral. If you prepare wisely and get a good management agent on board, you should also see a small profit"

Managing Long term rentals
Paddy Gibbons concludes by saying that "the advice I would give anyone thinking of renting their house out long term, is to get somebody reliable on the ground who knows the Law and can undertake thorough inspections on a regular basis. That way you minimise any risks and you have peace of mind". Paddy has worked with a number of Property Management companies during his time in France, some of which he would "not touch with a barge-pole, total amateurs". He now mainly works with three companies in the area.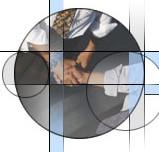 Paddy Gibbins is the Managing Partner of Buy To Let Montpellier. His company specialise in helping Property Investors find suitable investment properties in the South of France. Paddy also has extensive contacts with reputable Real Estate agents across the South of France. If you are visiting the South of France to view property, Paddy is excellent at developing property viewing schedules that meet your requirements. You can contact Paddy at: This email address is being protected from spambots. You need JavaScript enabled to view it.
Tel: +44 (0) 870 800 3232
Mob: +33 (0) 6 26 67 43 76
www.buytoletmontpellier.co.uk