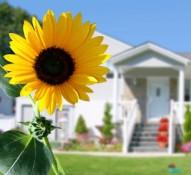 With the UK and Ireland markets for buy-to-lets already saturated and the Spanish property market experienceing troubles, Investors are beginning to turn their attention to Languedoc in South of France.
Go Languedoc has asked Paddy Gibbins, our resident Property Investment Specialist, to cover the issues to consider before investing in property in Languedoc and the South of France.
Long term property investment in France
First of all you should know that this should be a long term project as it is extremely difficult in France to buy and sell a property in a short timeframe while making money and avoiding punishing taxes. Therefore buying and selling within two years, and walking away with a healthy untaxed profit is rarely, if ever, seen in France. The most common decisions that Paddy Gibbins sees are between buying new build properties or investing in old French property.

Buying 'Old Stones'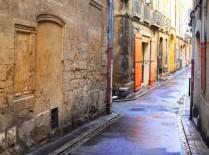 Buying an existing house in France is a much simpler process that purchasing a new build property. Paddy however cautions foreign investors to be aware of the standard of French property from before the 1950's. In particular he warns potential purchasers to get a full survey covering the electrical wiring, the state of the foundations and any damp issues(or 'humiditie' as it is referred to), the plumbing and waste disposal from the property, the state of the roof and insulation and access rights to the property.
Paddy states that "bargains are still there to be had if investors are prepared to put the work in researching the market. In particular, when approximately 50% of properties in France are sold direct by the owner, it is important to have people on the ground who can find the 'hidden' properties that are on sale".

Buying a new build property in the South of France
Buying a new-build property will, almost without exception, take you longer. This is because, in most cases, you are going to buy off-plan '