If you are buying a property in France you need to be aware of the taxation costs involved. Often the French property taxes can have a big hit on people's budgets. Paddy Gibbins, Go Languedoc' resident Property Investment specialist gives the low down on French Property taxes.
French Property Purchase taxes
There are two property taxes payable for new property purchases in France. In total these taxes amount to just over 20 per cent of the value of the property (see Buying a new build in France). When purchasing a property more than five years old there are three separate taxes payable with a maximum tax payable of just under 9 per cent.

Notary fees
Notary fees are calculated in bands at varying percentages from 5 per cent for the first €3,000 and then incrementally down to 0.3 per cent on the portion exceeding €120,000. These fees are quite variable so your financial advisor should outline them to you in advance of the purchase (see the Role of a Notary).

Taxe Fonciere
Ongoing property ownership tax will be payable annually. This tax is called the Taxe Fonciere and is based on 50 per cent of the 'valeur locative cadastrale' (land tax assessment value).The value is calculated by multiplying the cadastral revenue by the rate set for the commune in question.

Wealth taxes in France
Wealth tax, or 'impot sur la fortune', is a tax on asset values paid by any household, resident in France, whose combined worldwide assets are valued at more than 732 000 €uros on 1st January 2007. Your household includes spouses and dependent children, and it should be noted that stable unmarried couples are also taxed together. Non-residents of France may also have a wealth tax liability, but only on their French property assets.
Rental income in France is taxed at a flat rate of 25 per cent for non-residents. Nationals are taxed on a sliding scale with a maximum taxable rate of 25 per cent.

French Inheritance tax
Inheritance tax is payable in France at rates varying from 5 per cent up to 60 per cent, depending on the relationship between the donor and recipient and the value of the property in question. As with other countries it is possible to alleviate some of this tax bill by choosing the means by which you purchase carefully. The "usufruct" or life interest structure is often used to reduce taxes payable in such instances, it is therefore important that proper legal and fiscal advice be taken before consideration is given to any purchase.
French Capital Gains Tax
There is a terribly complex method of calculating Capital Gains Tax in France depending on residency status and length of ownership. In the main, the sale of a property which has been owned for more than five years will be CGT exempt if you have lived in France for one year at some stage. If not, the difference between the sale and purchase price is calculated with 10 per cent allowance for acquisition costs and 15 per cent for repairs and improvements (or more if documented). There is a small threshold of about €10,000 depending on marital status and number of dependants but all gains over this limit are taxed at 33.3 per cent.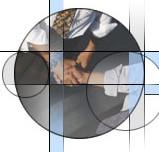 Paddy Gibbins is the Managing Partner of Buy To Let Montpellier. His company specialise in helping Property Investors find suitable investment properties in the South of France. Paddy also has extensive contacts with reputable Real Estate agents across the South of France. If you are visiting the South of France to view property, Paddy is excellent at developing property viewing schedules that meet your requirements. You can contact Paddy at: This email address is being protected from spambots. You need JavaScript enabled to view it.
Tel: +44 (0) 870 800 3232
Mob: +33 (0) 6 26 67 43 76
www.buytoletmontpellier.co.uk