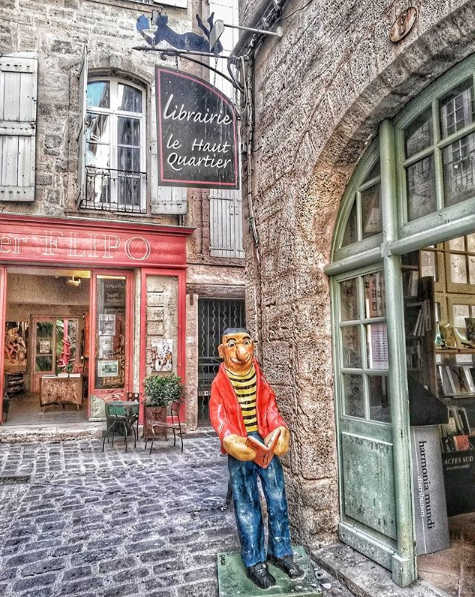 These are the 10 best Pezenas villas to rent in France for summer 2019 holidays. If you have not been to Pezenas before, then you are in for a real treat. I am often asked by customers to recommend places to stay in South France for family holidays. In my opinion there are 5 great locations to stay: Uzes, Sommieres, Collioure, Marseillan and Pezenas. I maybe biased because it is my local town, but Pezenas is without doubt the perfect holiday destination in South of France - beautiful old buildings, great restaurants and beaches close-by. Pezenas is widely regarded as the most stunning town in the South of France, with lovely old stone mansion houses and vineyards enveloping the town in all directions.
The historic French town of Pezenas, situated between Montpellier and Beziers, is without doubt the most beautiful town in Languedoc region. Pezenas rose to prominence when it was chosen as the seat of the Languedoc parliament in 1456. In the late 17th century Pezenas became the summer home of the Prince de Conti, who brought with him his entourage of playwrights and artists - including the then undiscovered writer Molière. Pezenas really trades on its link to Molière and everywhere you go you will see references to this celebrated French playwright, widely regarded as France's Shakespeare.
The best part of Pezenas is the old town. Once the refuge of a small Jewish community, the narrow streets have been brilliantly preserved. You will still find small artisans working away and small pop-up restaurants tucked away in courtyards and alleys. Pezenas is also a real festival town. There is always something going on - whether it be an antiques fair (the town is famous for its Antique shops, called Brocantes) or a film festival or a theatre festival. The major festival event though is undoubtedly the Le Poulain festival, where a mock horse is paraded through the town's streets, followed by much noise and drinking.
During the summer months there is great food and wine festival on the main street of Pezenas every Friday night. There are over 30 local wine producers present and an array of food stalls. A band usually plays long into the night and all the surrounding shops stay open until midnight. Then there is a quick turnaround for the next day, when the famous Pezenas market takes over the whole of the town and where you can buy anything from fresh Oysters to local fruit and veg, organic soap and freshly baked bread. This really is the best time to visit Pezenas.
10 best Pezenas villas to rent France:
We have a wide range of villas to rent in Pezenas and the surrounding villages. What I have selected here are the villas in and around Pezenas which always rent out very quickly and also those rental properties that we always receive great customer feedback on. In fact we are quite fortunate that we have a number of customers who return to the same Pezenas villa each year because they love it so much. If you are interested in renting any of these Pezenas villas or you would like to stay near Pezenas, then please do get in touch and we will be happy to help you find the perfect property to rent.
La Flamant Rose is a stunning villa rental in the village of Caux, South France. The villa comes with a heated pool, air conditioning, Wifi, Satellite TV and can sleep 12 people in 6 bedrooms. This is an ideal villa to rent for a multi-generation family or 2-3 families holidaying together with children. The property has been extensively renovated and features a gorgeous double height living room and kitchen, a TV room, summer kitchen and a beautiful swimming pool with sun terrace and covered seating areas. This stylish villa rental property comes with private parking and is centrally located in the wine producing village of Caux, just a short drive from the Languedoc coast. The villa rental is just a short walk to the boulangerie, cafe-bar, shop, wine cellar and restaurant in the village. The historic town of Pezenas is just 2-3 minutes away.
Available to rent from €2850 per week
>> La Flamant Rose villa rental South France
This South France villa sleeps 12 people and is a village house with swimming pool and walled garden The South France villa has five bedrooms and 3 bathrooms on three floors and has a self contained gite. Situated in the village of Aumes just outside Pezenas and is ideally located for exploring the sites of the Languedoc region. This is a great South France villa near the beaches and Pezenas for a large family or two families holidaying together. Set amongst the vineyards this property is a great location for walking or cycling or visiting the other sites of the Languedoc region. The local beach at Meze is just 10kms away.
Available to rent from €3200 per week for 12 people
>> South France villa, Aumes near Pezenas
Reservations July-August 2019 just £1400 / €1550 per week!!!
This 3 bedroom Southern France holiday rental with private heated pool can be rented for just £1400 /€1550 per week during summer 2019. The property is located in the pretty medieval village of Neffies, close to the historic town of Pezenas and just 25 mins from Beziers airport. This spacious holiday accommodation is converted from an old wine grower's house and sleeps 6 people in three double bedrooms. The property also comes with
2 bathrooms (1 en suite)
Private heated pool (7.3m x 4m)
Lovely courtyard garden
UK and French satellite TV
WiFi internet
Uniquely, the pool can be accessed directly from the living area through large sliding windows – your own in-house pool bar! The property is within a 2 minute walk of the many village facilities – bakers, general store, bistro bar and an excellent restaurant (Le Very'Table). Neffies is a 35 minute drive from the sandy Mediterranean beaches and fishing ports (renowned for their seafood). Neffies is a small wine producing village that is surrounded by vineyards and hills, and is the perfect place for exploring the sights and tastes of Southern France.
This modern South France villa with private pool is located in the old village of Saint-Pargoire, close to Pezenas, was built in 2010. The Architect designed villa comes with a pool (8m x 3m), a large garden with Mediterranean plants and fruit trees, 3 terraces and stunning views of the villages and countryside beyond. This South France holiday villa sleeps up to 6 people in 3 bedrooms and benefits from air conditioning and wifi internet. The views are stunning and with it`s close proximity to Pezenas and the beaches and lakes a graet location. If you want peace and quiet in great surrounding this South France villa is for you.
Full availability for July and August 2019 for €1650 per week
>> New South France villa to rent near Pezenas sleeps 6
Just €1230 per week during July & August 2019!!!
This classic stone French property with pool to rent in the historic centre of Pézenas, South France, sleeps up to 4 people in 2 en-suite double bedrooms. At just €1230 per week; the property represents an excellent deal. It is located in the heart of the town, easy walking distance to all the shops, restaurants, art galleries and workshops. The coast is just 20 minutes away, with many wide sandy beaches for you to explore. This beautiful French property comes with WiFi, a courtyard garden, parking, roof terrace and swimming pool. The property also features:
2 bedrooms + 2 bathrooms
Private pool
Well-equipped kitchen + washing machine
Private parking for 2-3 cars
1 minute walk into Pezenas town centre
Roof terrace + courtyard
110m2 of living space
Walking distance to boulangerie, cafes, restaurants
Arts and crafts dominate the town of Pezeans, with over 50 antiques shops and dozens of artists´ studios, jewelers, glass and pottery workshops. Pezenas is located in the heart of the Languedoc wine region and it is surrounded by vineyards in all directions. Beziers airport is just a short drive away (20-25 mins).
This holiday villa South of France with private pool is a modern single storey villa located just 5 mins outside of Pezenas. It is set in the countryside surrounded by vineyards. The villa has been fully renovated and has a large private pool (12m x 5m), internet, TV, air conditioning, terrace and landscaped gardens with mature plants and trees. This villa in South of France provides comfortable living for 6 people. The holiday villa has 3 bedrooms to sleep 6, this comprises of two doubles and one twin rooms. There is one bathroom with shower and basin and seperate wc. All rooms have air con.
Available for rent from €1900 per week during July and August 2019
>> Pezenas villas South of France with private pool
This luxury Languedoc villa, South France, is a spacious stone property (300m2) with large pool (12x5.5m) and garden with wonderful views. The newly refurbished luxury villa has 5 sumptuously furnished double bedrooms all of which are air-conditioned. This uniquely positioned former monastery enjoys commanding views over the beautiful rolling landscape covered in vineyards. From the Pyrenees to the Black Mountains, it overlooks no less than five villages. There is a large lounge, a separate dining room, a modern kitchen with character features such as old tiles, exposed beams and long windows throughout. Over the centuries, this Languedoc villa with pool has been a church, a farmhouse, a retreat for monks from a nearby Abbey and finally became a winery in the 19th century.
Available for rent from €5550 per week during July and August 2019
>> Luxury Languedoc villa, near Pezenas
This villa to rent in France is in the wine making village of Caux near Pezenas in the South of France. This 19th century property was originally 3 houses made into one large house on several levels with terraces, court yard/ garden and heated swimming pool. This holiday home France also benefits from internet, air con and UK Sat TV, wifi internet, sleeps 10 in 5 bedrooms. This holiday home in France is only 1 minute´s walk from all local facilities, including 2 restaurants, 2 boulangeries, a first class butcher and green grocer plus on Fridays a bustling local market. Caux itself boasts a 13th century church whose tower can be climbed to give the most wonderful view of the surrounding vineyards.
Available for rent from €2170 per week during July and August 2019
>> Villa to rent France, Caux sleeps 8-10
This Pezenas holiday villa is a modern single storey villa located on the outer edge of Pezenas, but still just a 15 minute walk into the town centre. The villa has been fully renovated and has a brand new pool (9m x 4m), internet, Satellite TV, air conditioning, large sun terrace and lawned garden with mature plants and trees. This Pezenas holiday villa has four bedrooms and can accommodate up to 8 people. The bedrooms comprise two doubles and two twin rooms. There are two bathrooms, one with bath and basin, the other with w.c., shower and double basin. There is another separare w.c. All the bedrooms have air con.
Available for rent from €1845 per week during July and August 2019
>> Pezenas holiday villa with pool
This amazing luxury villa in France is tucked away down a quiet street in the beautiful town of Pezenas. Once you enter the villa, you realise how special the property is. A great renovation project has made this villa light and airy with it´s abundance of glass, light and space. Benefiting from large private garden and swimming pool, wifi internet and Pezenas centre a short walk away. This Pezenas luxury villa to rent France, is a 350 m2 two storey modernist house, with an extensive use of glass. The living room glass wall opens 9 metres to allow a seamless transition to the outside terrace with wonderful views of the garden and pool below. Pezenas luxury villa to rent France, has 4 bedrooms comfortably sleeping 8 and is within a minute walk of the centre of historic Pezenas in the South of France.
Available for rent from €4250 per week during July and August 2019
>> Pezenas luxury villa to rent France
Where to next . . . ?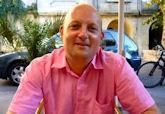 I hope that this article has provided you with some good ideas about the types of Pezenas villas to rent in France during 2019. If you would like to search for rental properties currently available in Pezenas or just more information about this amazing town in South France, please follow the links below:
If you would like some more detailed information about renting in Pezenas, France, then just drop us a quick message and we will come straight back to you. I wish you a wonderful stay in the South of France.
Contact Iain by Email or by phone +33 6 95 00 28 44