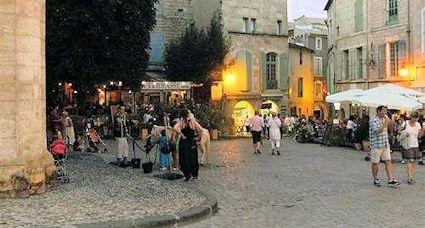 Here is our list of the 10 best Pezenas villas to rent in France currently available on Go Languedoc. We have a wide range of villas to rent in Pezenas and the surrounding villages. Pezenas is widely regarded as the most beautiful town in the South of France. With is beautiful old stone mansion houses, mazy streets, and vineyards envolping the town in all directions, Pezenas is the perfect holiday destination in South of France.
Pezenas villas to rent France
The historic French town of Pezenas, situated between Montpellier and Beziers, is without doubt the most beautiful town in Languedoc region. I maybe biased because it is my local town, but it is without doubt a great little spot for a vacation. Pezenas rose to prominence when it was chosen as the seat of the Languedoc parliament in 1456. In the late 17th century Pezenas became the summer home of the Prince de Conti, who brought with him his entourage of playwrights and artists - including the then undiscovered writer Molliere.
The best part of Pezenas is the old town. Once the refuge of Jews, the narrow streets have been brilliantly preserved. You will still find small artisans working away and small pop-up restaurants tucked away in courtyards and alleys. Pezenas' tourism office is situated in a barber's shop where Moliere is supposed to have spent his afternoons. Pezenas has a wonderful market on Saturdays which takes over the whole town. Pezenas is also a real festival town. There is always something going on - whether it be an antiques fair (the town is famous for its brocante shops) or a film festival or a theatre festival. The major event though is undoubtedly the Le Poulain festival, where a mock horse is paraded through the town's streets, followed by much noise and drinking.
Go Languedoc's selection of Pezenas villas to rent France:
Villa Picasso is a Mediterranean-style modern villa rental with pool in the South of France, ideally located only 10 minutes walk from the beautiful centre of historic Pezenas. Pezenas has a wonderful market and many outdoor cafes and restaurants. Pezenas is situated in the heart of the Languedoc Roussillon region in the South of France. This South of France villa rental is well placed for exploring all the sites of languedoc Roussillon. You have 5 airports in around an hours drive and good road and rail connections to Montpellier, Carcassonne, Nimes, Perpignan and Narbonne. This villa rental in Pezenas is ideal for a self catering holiday in the South of France.
>> See Villa Picasso, Pezenas, villa to rent France more info
This South France villa sleeps 12 people and is a village house with swimming pool and walled garden The South France villa has five bedrooms and 3 bathrooms on three floors and has a self contained gite. Situated in the village of Aumes just outside Pezenas and is ideally located for exploring the sites of the Languedoc region.
>> See South France villa, Aumes near Pezenas for more info
This stylish holiday villa to rent in France, provides spacious accommodation for up to 8 people in one of the prettiest villages in South France. The holiday villa, France, is situated in the village of Nezignan l`Eveque, close to the historical town of Pezenas (4km) and close to the Mediterranean beaches (13km). The holiday villa has 4 bedrooms, a large - 80m2 - open-plan ground floor and fabulous folding sliding patio windows that open out onto the terrace. There is a large swimming pool 10x4m and also a mature grassed garden, petanque court, table tennis, trampoline and a garage. Within 2 minutes walk you will find the local boulangerie, bar, pizzeria, shop, hairdresser and tabac.
>> See La Persévérance holiday villa to rent France with pool near Pezenasfor more info
This modern South France villa to rent is located in the old village of Saint-Pargoire, close to Pezenas, was built in 2010. The Architect designed villa comes with a pool (8m x 3m), a large garden with Mediterranean plants and fruit trees, 3 terraces and stunning views of the villages and countryside beyond. This South France villa sleeps up to 6 people in 3 bedrooms and benefits from air conditioning and wifi internet.
>> Visit New South France villa to rent near Pezenas sleeps 6 for more info
Le tour de Aspiran chateau in France with pool is a chateau de ville in the village of Aspiran, France. It comprises of 6 bedrooms, 4 bathrooms, courtyard garden, terraces and heated swimming pool (10x4m.) The property used to be 3 houses. The property has been restored and furnished comfortably and has a wonderful character and history. This cottage in France with pool is ideal for a large family or two families holidaying together. Out of season half the house can be rented for 6 people.
>> Visit Le Tour de Aspiran, chateau in France with pool for more info
A beautifully restored semi detached town house with private pool in Pezenas. This vacation rental in the South of France has 3 double bedrooms, 2 bathrooms and comfortably sleeps 6 people. The vacation rental is situated on the edge of the medieval town of Pezenas. Although modernised, the house retains much of its original character including the high beamed ceilings, exposed stone walls and a timber panelled staircase. The house is an attractive and spacious three bedroom property surrounded by vineyards. This vacation rental in South France is laid out over three/four floors with the main living area on the first floor leading out onto two large terraces and the private swimming pool. It is located on a quiet road just five minutes walk from the medieval town centre.
>> Visit Pezenas villa to rent in France with pool for more info
This Languedoc villa is a spacious stone property (300m2) with large pool (12x5.5m) and garden with wonderful views. Newly refurbished luxury modern living, the sumptuously furnished bedrooms are all air-conditioned. This uniquely positioned former monastery enjoys commanding views of a beautiful rolling landscape covered in vineyards. From the Pyrenees to the Black Mountains, it overlooks no less than five villages. The property has 3 spacious double bedrooms and two twin rooms. There is a large lounge, a separate dining room, a modern kitchen with character features such as old tiles, exposed beams and long windows throughout. Over the centuries, this Pezenas villa with pool has been a church, a village, a retreat for monks from a nearby Abbey and finally became a winery in the 19th century.
>> Visit Languedoc villa to rent France for more info
This villa to rent in France is in the wine making village of Caux near Pezenas in the South of France. This 19th century property was originally 3 houses made into one large house on several levels with terraces, court yard/ garden and heated swimming pool. This holiday home France also benefits from internet, air con and UK Sat TV, wifi internet, sleeps 10 in 5 bedrooms.
>> Visit Villa to rent France, Caux sleeps 8-10 for more info
This holiday villa to rent, France, is a fabulous modern Villa of 152 sq meters. 4 bedrooms, 3 bathrooms with large luxury kitchen of 27m2. The holiday rental is in a quiet village setting with fantastic views. Private swimming pool approx 11m x 4m. Walking distance 10min from the village centre. This This holiday villa to rent, France, is ideal for two families to share as one family can have the downstairs bedrooms and the other the upstairs bedrooms.
>> Visit Holiday villa to rent, France for more info
This Pezenas luxury villa to rent France, is a 350 m2 two storey modernist house, with an extensive use of glass. The living room glass wall opens 9 metres to allow a seamless transition to the outside terrace with wonderful views of the garden and pool below. Pezenas luxury villa to rent France, has 4 bedrooms comfortably sleeping 8 and is within a minute walk of the centre of historic Pezenas in the South of France.
>> Visit Pezenas luxury villa to rent France for more info
For more Pezenas villas to rent in France, please see our full collection here >>Pezenas villas to rent France