Go Languedoc specialises in affordable holidays rentals in the Languedoc. We carry holidays rentals in historic Nimes, we have a selection of holiday rental properties around Montpellier, as well as a number of holiday rental apartments in Perpignan. We also offer Languedoc holidays rentals in Carcassonne, with its magnificent castle and Languedoc holidays rental homes in historic Pezenas, once the capital of Languedoc.
If you are looking to spend a relaxing holiday in the Languedoc soaking up the sun and the wonderful wines, then we have a selection of Languedoc holidays rentals situated on vineyards, on the edge of the Canal du Midi, in historic old towns, in sleepy rural villages and up in the mountains. If you want a balance of relaxation and that special Riviera lifestyle then make sure to check out our holiday rentals in Cap d'Agde.

Go Languedoc's featured Languedoc holidays rentals: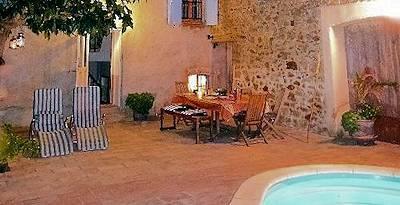 This charming and very spacious Languedoc holidays rental with swimming pool is situated in the village of Gabian only ten minutes from Pezenas. The village is surrounded by the vines of the Pezenas and Faugeres areas of the Herault, Languedoc. The village has a grocer, baker, pharmacy and bar/restaurant. Available for a self catering holiday or a long term let in the South of France.
>>Languedoc holiday rental more info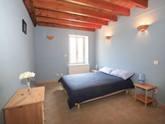 This 3 bedroom Languedoc holidays rental has magnificent views of the surrounding area, village and vines. The spectacular mezzanine is accessed by a winding wooden staircase and can be used for reading and relaxation. A feature of this large apartment is the original wooden beams (constructed in 1894). An ideal self catering holiday rental with swimming pool in Languedoc. >>Languedoc holidays rental more info
So if you are looking for a South of France vacation rental, follow the link to view all our holiday rentals in Languedoc-Roussillon or follow the specific links below.

Enjoy the beauty of Provence in one of our holiday rentals in Provence South France
Experience the French Riviera in our holiday rentals in Cote dAzur South France
Explore historic Roman Nimes and stay in one of our holiday rentals in Nimes Languedoc-Roussillon
Our holiday rentals in Clermont l'Herault Languedoc-Roussillon provide access to one of the South of France's gastronomique capitals.
Beautiful Pezenas the former capital of Languedoc can experienced from one of our holiday rentals in Pezenas Languedoc-Roussillon
Get the Catalan experience in our holiday rentals in Perpignan Languedoc-Roussillon
Our holiday rentals in CarcassonneLanguedoc-Roussillon enable you to spend time exploring one of the most impressive Castles in Europe.
For all walkers and skiers try our rural holiday rentals Pyrenees South France
Our holiday rentals near Canal du Midi Languedoc-Roussillon and gites for lazy days by the Canal du Midi
Explore the Roman Capital of the South of France in our holiday rentals in Narbonne Languedoc-Roussillon
For a relaxing beach holiday choose our Languedoc-Roussillon Beach holidays rentals