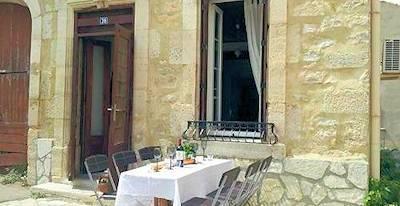 If you are looking for a cheap villa or gite to rent in the South of France, then Go Languedoc is the place to be. Go Languedoc specialises in advertising affordable accommodation in Languedoc and the South of France. We have hundreds of cheap villas and gites to rent all across the South of France from Perpignan and the Pyrenees to Carcassonne, Narbonne, Pezenas, Montpellier, Nimes and Avignon.
If you are travelling on a budget or you just want a cheap break away then the Languedoc is the place to come. With 5 low cost airports in the region serviced by the likes of Ryanair, Easyjet and BMI Baby, picking up cheap flights is not a problem. The Languedoc has become a favourite destination of second home owners in recent years and as a result, there is plenty of cheap accommodation to rent.
Constantia is a traditional ivy-covered house with a swimming pool overlooking the Canal du Midi in the enchanting hamlet of le Somail. Behind the house the vineyards of the Minervois stretch away north to the Montagne Noire, and to the west orchards of peach and nectarine provide delicious fresh fruit in season. One of the most picturesque bridges in France straddles the canal opposite the house. So if you are looking for cheap accommodation on the banks of the Canal du Midi, Constantia is for you.
This 3 bedroom stone-built holiday cottage in South France is located in the small hamlet of Conas, situated on the edge of the historic town of Pezenas and just 20 mins from the beaches of the Languedoc coast. The cottage is situated in between the Chateau of Conas and the old stone stables, in a quiet village lane. This holiday cottage in South France is fitted to a high standard and comes with 3 terraces, a small plunge pool, 3 double bedrooms, a beautiful open plan kitchen & dining room and two sitting rooms. All of the bedrooms come with an en suite bedroom. If you are looking for French country cottages in South France, then this property in Conas is the perfect spot for a relaxing family break. Pezenas is just a short 15 min walk/bike ride down a small lane.
More information on this Conas holiday cottage in South France
This French cottage for rent is a recently renovated and thoroughly modernised stone property that comprises 3 bedrooms and 2 bathrooms. This cottage can sleep 4-6 people. This French cottage a traditional stone village house in Tresserre, close to both Le Boulou and Perpignan and easy reach of the coast at Argeles and all main airports. This French cottage for rent is suitable for 4 adults and two children with plenty of space. The village of Tressere is a hamlet located in the middle of the vineyards. The nearest shops are located 15 mins drive away at Le Boulou or Pollestres.This cottage is ideal for those wanting to escape from the hustle and bustle of the coast, yet still be able to reach the beaches in 20-25 mins.
More information on this Tresserre French cottage for rent.
Bargemon is a beautiful village nestled amongst the mountains in the Var department. Bargemon is one of the most beautiful villages in Provence. It is typically French, with lots of charm, a central square with pavement cafes, water fountains, narrow streets, shuttered houses and ancient ramparts. This spacious holiday gite in Provence comes with 2 bedrooms and can accommodate up to 6 people. The apartment has a beautiful living room, two outside terraces and is located all on one level in the centre of the village. The apartment provides beautiful views over the mountains and valley. Nice airport is a 1 hour drive and in 40 minutes you can be on the beach at Frejus or Sainte-Maxime. The famous Gorges du Verdon is also located close-by.
More information on this cheap holiday gite in Provence France to rent.
So if you are looking for cheap accommodation in the South of France, check out Go Languedoc's choice of Cheap Accommodation in South France.