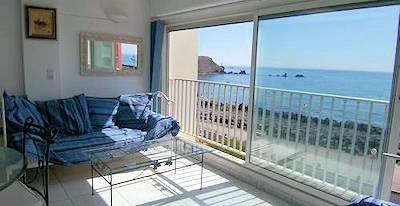 Cap dAgde was developed in the 1960's as a holiday resort built around a large Marina. The resort itself is made up of smart villas and apartments, with broad avenues, parks and golf courses. There are 4 beaches in Cap dAgde - the most famous being the plage Naturiste, besides Europe's largest naturist village - but our favourite is Rochelongue plage. Cap dAgde has plenty of clubs and activities for every activity, in particular tennis, golf, squash, horse-riding, archery, sailing,scuba diving - you name it. Cap dAgde also has plenty of nightclubs, casinos, bars and restaurants for an active nightlife.
Selection of Go Languedoc's Cap dAgde villas and apartments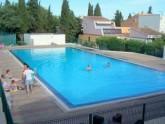 This wonderful studio apartment in Cap dAgde sleeps 2-3 people. It is ideally located in the centre of Cap d'Agde, close to wonderful beaches, sports facilities, aqua parks, restaurants and cafes. It is surrounded by gardens with Mediterranean flowers and trees. The apartment is just 600m from the Marina and is an excellent base for exploring the South of France. >>Cap d'Agde apartment to rent more info.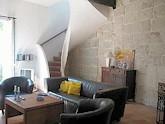 This restored townhouse is in the charming town of Marseillan, just a couple of minutes from Cap dAgde. It is a very well equipped house covering 160 m2, and is well suited for 6 people. The Mediterranean coast is just 5km by car with access to some very nice beaches. In Marseillan itself there are bars, restaurants, shopping and a little port all within 2 minutes walk of your accommodation. For more nightlife Cap dAgde is on hand to keep the young and old entertained.>>Cap d'Agde apartment to rent more info.
So if you are into a beach holiday, a wild nightlife, naturism or a bit of swinging then Cap dAgde is the place for you. To see Go Languedoc's selection of Cap dAgde villas and apartments please follow the link Cap d'Agde villas and apartments.