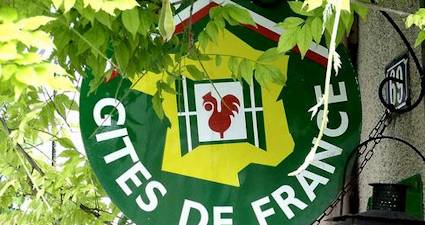 Go Languedoc can help you get additional bookings for your vacation rental property. Go Languedoc specialises in advertising small to medium sized gites, apartments and villas in the Languedoc-Roussillon area of Southern France. In addition to our main business of short term Languedoc holidays rentals, we are the number one provider of South France long term rentals. We have seen an upward trend in the number of enquiries for South France long term rentals over the past 12 months and we talk to all of our owners about the potential for this rental option.
Join Go Languedoc - How it works?
There is no upfront advertising fee for appearing on
Go Languedoc
. The way it works is that we earn our income by charging a 12% booking administration fee for each Languedoc holidays rentals booking we secure for you. Most of our owners build our booking administration fee into the advertised price for their Languedoc vacation rental - this way they get extra bookings for free!

Languedoc villa rentals bookings
All payments are made direct to you. We handle the initial booking enquiry and we contact you by email or text to verify that your property is still available. Once you have confirmed the availability of your Languedoc gites rental and we have a firm booking, we hand everything over to you to finalise the reservation details. We will send you an invoice for our administration fee 10 days after the booking confirmation.

How to list your property on Go Languedoc!
It is as simple as a, b, c!

We do as much as the work as possible to save you the trouble. If you already advertise your Languedoc vacation rental on the web, just send us a link to your property page and we will obtain the relevant information about your Languedoc holidays rentals property.

We will transfer the information and images direct from your property page. We will also write additional copy for your advert to make it more "search engine friendly". This will increase the chances of your property being seen on the Web. If you are just beginning to advertise, we will work with you to generate the advertising copy and we can come and take high pixel digital images suitable for the internet. (Also see our article Tips on Marketing your Property).

Once we have done our bit, we will ask you to read through all the details to make sure everything is accurate and you are happy with the way it looks.
Availability
The key thing for Go Languedoc is to keep the availability calendars up to date. We get more booking enquiries for houses with completed calendars, than for houses with empty calendars. We know that it is difficult to keep all the details current if you appear on more than one rental site, so we try and take on as much as this work as possible.
Either we can take the information direct from an on-line availability calendar for your Languedoc gites or we can update your Go Languedoc availability calendar as and when bookings come through for you. We will email you at the start of each month to capture any new bookings that you have.
Contact details
We are also trying to speed up the response time to booking enquiries. Our experience shows that we have a conversion rate of 1 booking to every 5 enquiries. On average customers make enquiries for at least 3 different properties at the same time, so the quicker we can get back to them with confirmation of availability, the better our conversion rate is. Our aim is to respond to 90% of enquiries within 3 hours and 100% within the same day. We always double-check with you first before we confirm a booking.

About Go Languedoc
Go Languedoc has been in operation for 9 years. It was established by Iain and Jane Laverock to market Languedoc holidays rentals properties in the Languedoc region. Since its creation, Go Languedoc has grown in size and currently advertises around 400 properties in Languedoc and the South of France. As we are based here in Languedoc we are able to take advantage of visiting Languedoc gites personally and writing accurate profiles, as well as to write numerous tourism articles to promote holidays in the region. We are finding increasingly that potential holiday bookers are writing to us direct to ask for advice on where to stay and what to see and do.

Advertising
As well as the search engine optimisation work we have done to drive traffic to our site, we are also listed on a number of directories and specialist travel websites. At select times we also utilise specialist sites such as www.lastminute.com, www.laterooms.com, www.ebay.com, etc to publicise special offers and raise interest in specific properties.
Languedoc-Roussillon
From the information we have seen, the Languedoc-Roussillon region seems to have got its marketing act together by joining the "Sud de France" brand initiative. We are hoping that with the regions' profile being raised in this way and the poor weather this summer across the North of Europe, that next year will be a strong year for bookings in Languedoc-Roussillon.

The future of Go Languedoc
In addition to Go Languedoc we also have an entirely new website called (www.longtermrentalsinfrance.com) which specialises in long term lets from 3-12 months.
Advertising on Go Languedoc
If you would like to advertise your Languedoc holidays rentals on Go Languedoc, please drop us a short email (email Go Languedoc). We will then get right back in touch with you to start the ball rolling. Or call Jane on ++33 6 30 54 00 97.
Go Languedoc is run in partnership with Artaxa IMMO SARL - Agence Immobilière. Titulaire de la carte professionelle de transaction 2008/34/2153, Délivré par la Préfecture de Montpellier. FNAISocietaire No. 40744 M. Numéro de TVA Intracommunataire FR63504336579