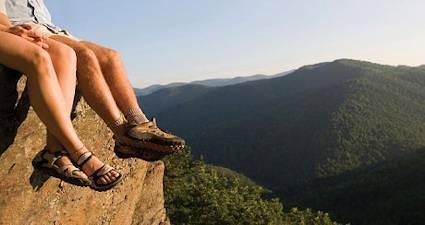 If you are looking for peace and tranquility then the Languedoc Regional Park about 45mins from the mediterranean coast is a good choice. The scenary isglorious and the relaxed way-of-life really helps you unwind and enjoy your stay. This is excellent walking and cycling country and is also home to some of the best vineyards inthe South of France - such as Faugeres and St Chinian.We get a lot of requests for long term rentals in and around Olargues, Gabian (near Roujan, on the edge of the Park) and Olonzac to the South. If you are looking to find a long term rental where you can experience the real South of France way of life - with its focus on good food and wine and the simple pleasures in life, then Haut Languedoc is the place for you.
Haut Languedoc long term rentals South of France
Here is our selection of long term rentals South of France in the Haut Languedoc region:
This beautifully renovated long term property rental in South France is an amazing place to be based for a long stay in France. Le Sanglier is a 2 bedroom property located in a former farmhouse overlooking a small valley on the edge of the Black Mountains in the Languedoc region of South France. This property offers the perfect opportunity to chill-out, relax and enjoy the surrounding countryside. This South facing long term rental property overlooks a terrace with stunning views over the mountains. The property is newly renovated and comes with a fitted kitchen (including washing machine), gas hob, microwave, fridge/freezer, satellite TV, wifi (paid extra) and log burner.
Click here to see more Le Sanglier long term property rental France
This house for long term rentals in France is a fully restored stone village house with a breathtaking views of miles and miles of vineyards and countryside in the charming medieval village of Caussiniojouls, on the edge of the Languedoc mountains, 15 minutes from Beziers. The house is surrounded by vineyards and rolling hills, with views of the mountains in the distance. Both Bedarieaux and Beziers provide all the amenities that you will need and the Mediterranean beaches are just 25mins drive away.
>> more details >>Caussiniojouls house for long term rentals in France
La Remise is a stunning stone cottage available for long term rentals in France. The cottage provides comfortable accommodation for a couple and is ideal for house hunters or just for a long vacation. Situated amongst the vineyards in the famous Saint Chinian wine region, La Remise is located just on the outskirts of the wine producing village of Cébezan. The village dates back to 859 AD and was originally founded by Benedictine Monks. Cébezan has a population of around 500 people..
>> more info La Remise long term rentals in France.
This pet-friendly house for long term rentals in France is located in the quaint village of Mailhac, close to Narbonne. The house is available for rentals all year around and provides comfortable accommodation for a couple or small family. The house is located in a quiet street in the heart of the old centre of the village and comes with private parking, a lovely courtyard garden, 2 good sized bedrooms and a spacious open plan living room. The house has a good internet connection, TV, washing machine and a wood burning stove for the winter months. Pets will be accepted through prior agreement.
>> more info on this 2 bed house for long term rentals France.
This Cessenon-sur-Orb cottage in France is available to rent long term all year around. The cottage comes with 2 double bedrooms, 2 bathrooms and a nice outdoor deck. Cessenon-sur-Orb is a lively village, with many local services including 2 restaurants, a cafe-bar, post office, Patisserie, a local shop, Butcher and Boulangerie. Cessenon is located in the Orb valley, just 20 kms from the city of Beziers. The local river Orb offers plenty of opportunities for swimming, canoeing and white water rafting.
>> more info Cessenon-sur-Orb cottage in France to rent long term
Where to next . . . ?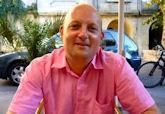 I hope that this article has provided you with some good ideas about the types of properties available for long term rentals in France. If you would now like to search for rental properties currently available in the Languedoc region, please follow the links below:
If you would like some more detailed information about renting long term in France, then just drop us a quick message and we will come straight back to you. I wish you a wonderful stay in the South of France.
Contact Iain by Email or by phone +33 6 95 00 28 44