Argeles-sur-Mer beach, South of France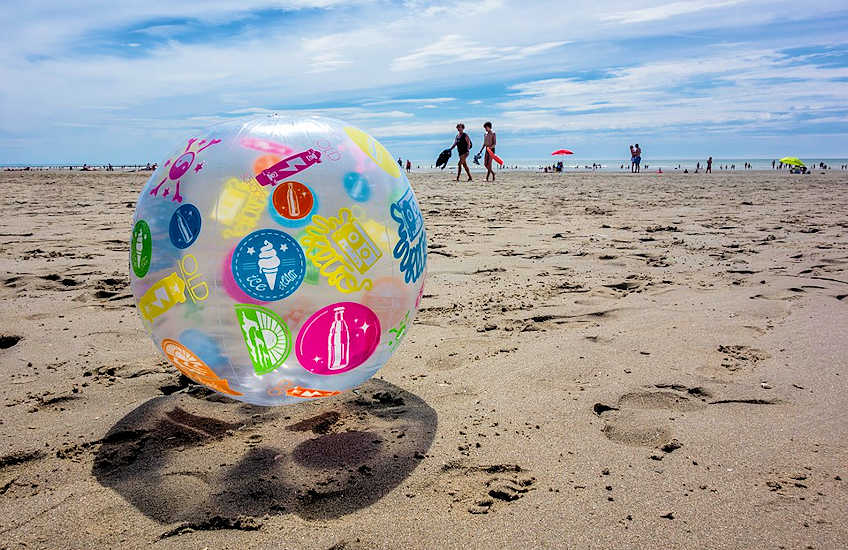 Argeles sur Mer beach, South of France, is situated in a long sweeping bay that looks out onto the Pyrenees and the warm Mediterranean sea. Argeles Plage beach is certainly one of the best beaches in South of France for kids and adults alike. The wide expanse of sand gives you plenty of room to stretch out play. The views of the Pyrenees behind you also make this more of an an interesting beach to visit. Argeles Plage has repeatedly retained the European blue flag award over the years in recognition of the quality of the water and cleanliness of the beach. Argeles-sur-Mer itself has along with nearby Canet, become a major Mediterranean beach resort, with excellent tourist facilities and a big harbour area. The town also boasts an interesting history and has some excellent restaurants and decent shops. The town also hosts an excellent summer music festival every summer, attracting some of the best artists like Elton John, Liam Gallagher, The Killers and Sting in recent years. See also Best Languedoc beaches for information on the best South France beaches to visit along the Languedoc coast.
Argeles sur Mer beach, South of France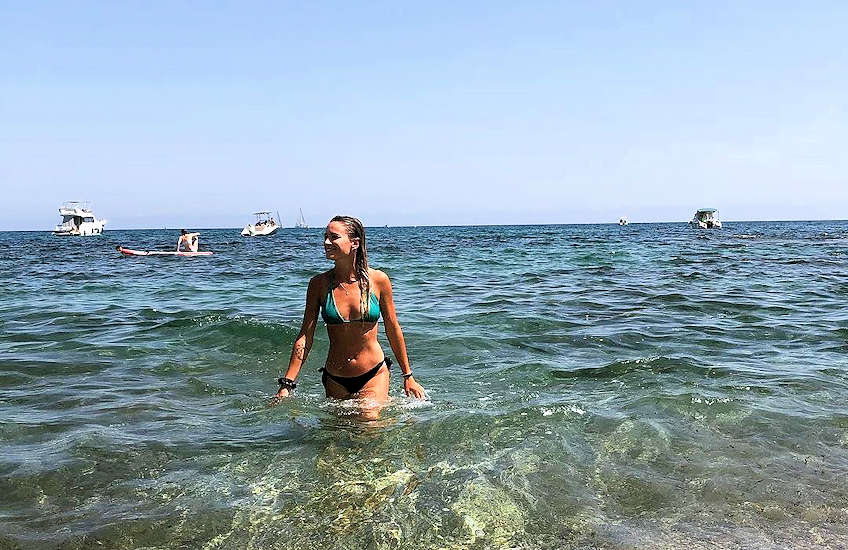 Argeles sur Mer beach is situated on the top end of the Cote Vermeille, the only east facing coastline in France. As a result, the wide sandy beaches are wonderfully sun-drenched and are perfectly framed by the backdrop of the Pyrenees. Argeles sur Mer actually has three beaches. Argeles Plage Nord and Argeles Plage des Pins are wide, sandy beaches with plenty of space. Le Racou, to the south is a neat little bay with amazingly blue water. This is where we always head because we like the mountain views to the back and it tends to be less crowded.
Things to do in Argeles sur Mer France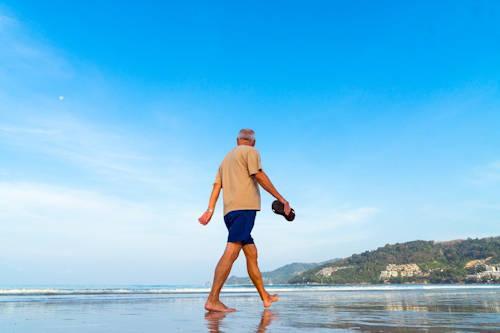 Argeles-sur-Mer grew rapidly at the end of the 1930's, as its population was swollen with the arrival of thousands of refugees fleeing Franco's dictatorship in Spain. Many died during the first harsh winter in 1939, and others perished fighting for France during the Second World War. Today, Argeles sur Mer is like many other resorts along the Languedoc-Roussillon coast - lots of hotels, tourist entertainment, large marinas, bars and restaurants. Each year the resort receives over 300,000 holiday makers.
Apart from the usual resort attractions such as Luna Park and other kids entertainment things to do in Argeles sur Mer, there is actually a surprising amount of nature activities available. There is a large nature reserve which you can easily spend a relaxing afternoon walking around (Sentier de Littoral). Our personal favourite is to hike up to the Tour de la Massane which provides amazing views up the Cote Vermeille coast.
If you have older kids, the Canyoning Park is a great thing to do in Argeles sur Mer. This is situated in an old quarry and has plenty of zip wire and wake-boarding activities. You will also find plenty of wind surfing and scuba diving centres as well
Accommodation in Argeles sur Mer France
If you are looking to come down to Argeles sur mer this summer, then Go Languedoc has a number of holiday rental properties in Argeles sur Mer and the surrounding area. Here is just a sample of the accommodation in Argeles sur Mer France available to rent now:
The full selection of Argeles sur Mer apartments and villas to rent in France can be found here Accommodation Argeles sur Mer.