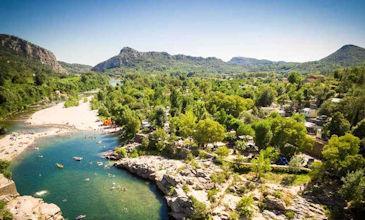 These beautiful holiday gites and apartments in the Cevennes, France; offer total peace and tranquility in one of the most beautiful regions of France. With local airports and TGV train stations in Avignon and Nimes (both 50 mins drive), these holiday rentals are easy to access. If you enjoy the great outdoors and being surrounded by nature, then the Cevennes is the perfect place for a relaxing holiday in rural France.
The Cevennes region of Southern France is one of the most beautiful and unspoiled areas of France, with dense forests, river gorges and mountain streams. The Cevennes has some of the best cycling routes and walking trails in Europe and the local wildlife includes eagles, vultures, otters, deer, kites and buzzards. It is a popular foraging area for wild mushrooms and truffles and you can also find some extremely rare wild orchids.
Please check the reservation calendars for the current availability or use the search bar below to enter your rental dates to find available properties. You can refine your search by clicking on the 'Show Filters' button and selecting the number of bedrooms, bathrooms and rental property features that you require.